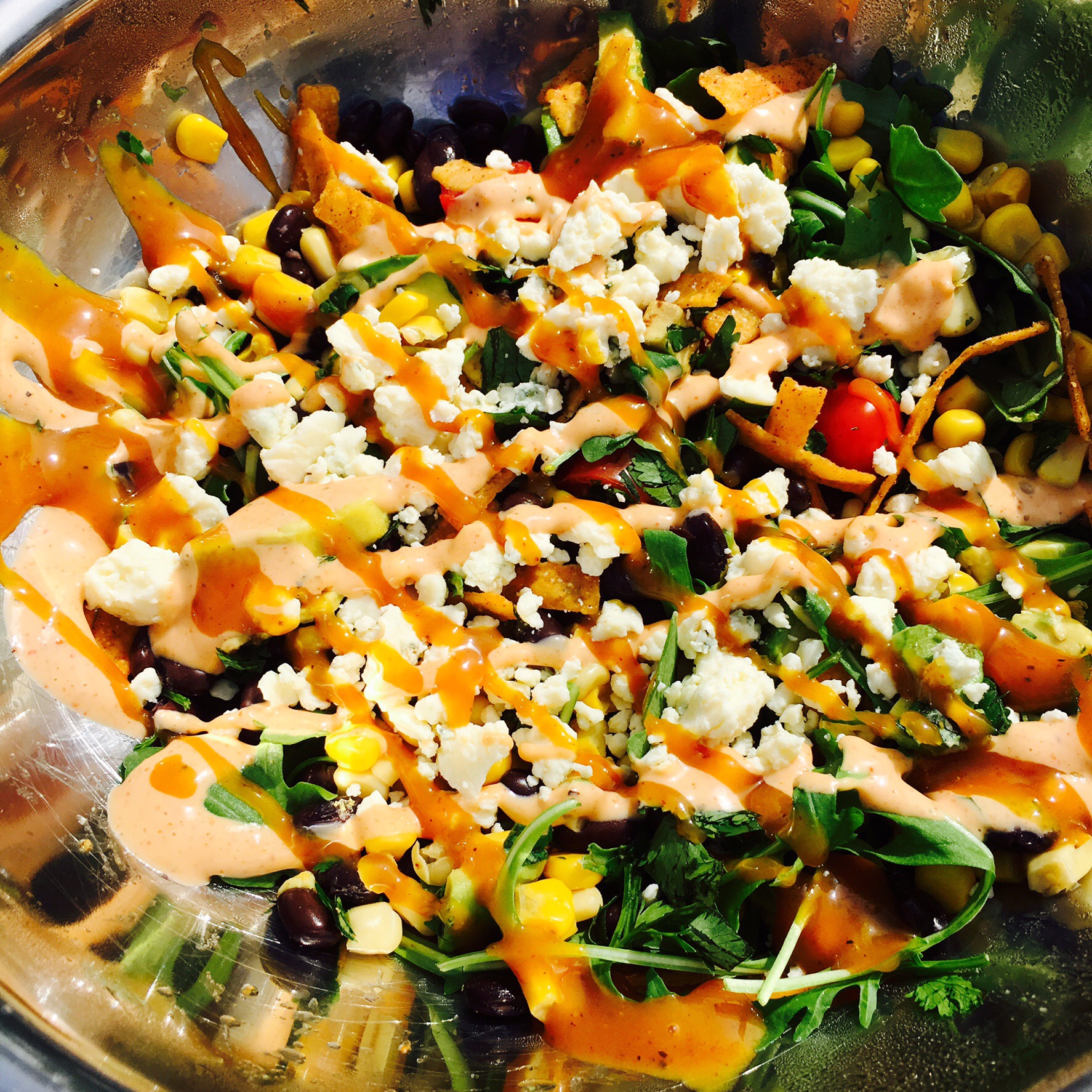 You guys.
It's the the third week of school and the dreaded letter has already come home. The letter that instantly sends parents into a panic. The letter that makes you start itching all over and contemplating whether homeschooling might be a better idea than ever having this damn letter ever come home again. You contemplate whether a pixie cut might look good….on all of you.
I go straight up 72 hour psych hold over the thought of bugs in my hair or the girls hair. After their nightly shower, I'm a head lamp wearing, comb wielding, anti-lice spray lunatic as I scour their heads inch by inch.
Thank goodness we are all clear. Each day the girls hair is coated in anti-lice spray (which is a delicious Rosemary smell so it just makes them smell even more yummy) and pulled back into some headache inducing hairstyle that hopefully deters any jumping bugs from making contact with my kiddos.
Such a perfect food blog subject, right? Like, you are totes excited to talk food now, aren't you? I promise my recipes are always bug free so give this salad a shot. It's beyond delicious and is another easy weeknight meal. For the kiddos, just keep the jalapeño on the side.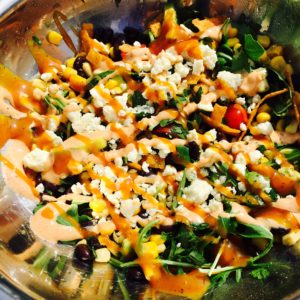 BBQ Chicken Chop Salad
2017-02-01 13:57:03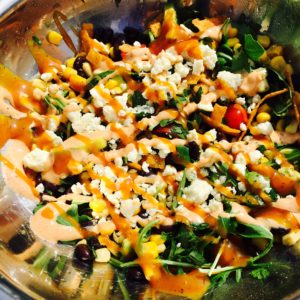 Serves 4
Ingredients
2 cups diced chicken, cooked (feel free to cheat with Trader Joe's Just Chicken or any stores rotisserie chicken)
6 cups mixed greens (I love baby kale, arugula and the spicy spinach blend from Trader Joe's)
1/2 cup pearl or grape tomatoes, cut in half
1/4 cup diced red onion
3/4 cup canned corn, drained
3/4 cup canned black beans, drained and rinsed
3/4 cup jack and cheddar cheese blend OR 1/2 cup Crumbled Gorgonzola
1/2 cup cilantro, chopped
1/4 cup ranch dressing (in a pinch, I like the Homestyle Ranch or Jalapeño Ranch by Litehouse)
1/4 cup BBQ sauce
1/2 cup tortilla strips
1 jalapeno, diced (optional)
Instructions
This is going to be really complicated... you ready?
Add salad to four bowls.
Top with tomato, corn, beans, cheese, cilantro, onions, chicken and jalapeño.
Drizzle with Ranch dressing and BBQ sauce. Top with tortilla strips and serve!
Mommy Bistro http://www.mommybistro.com/