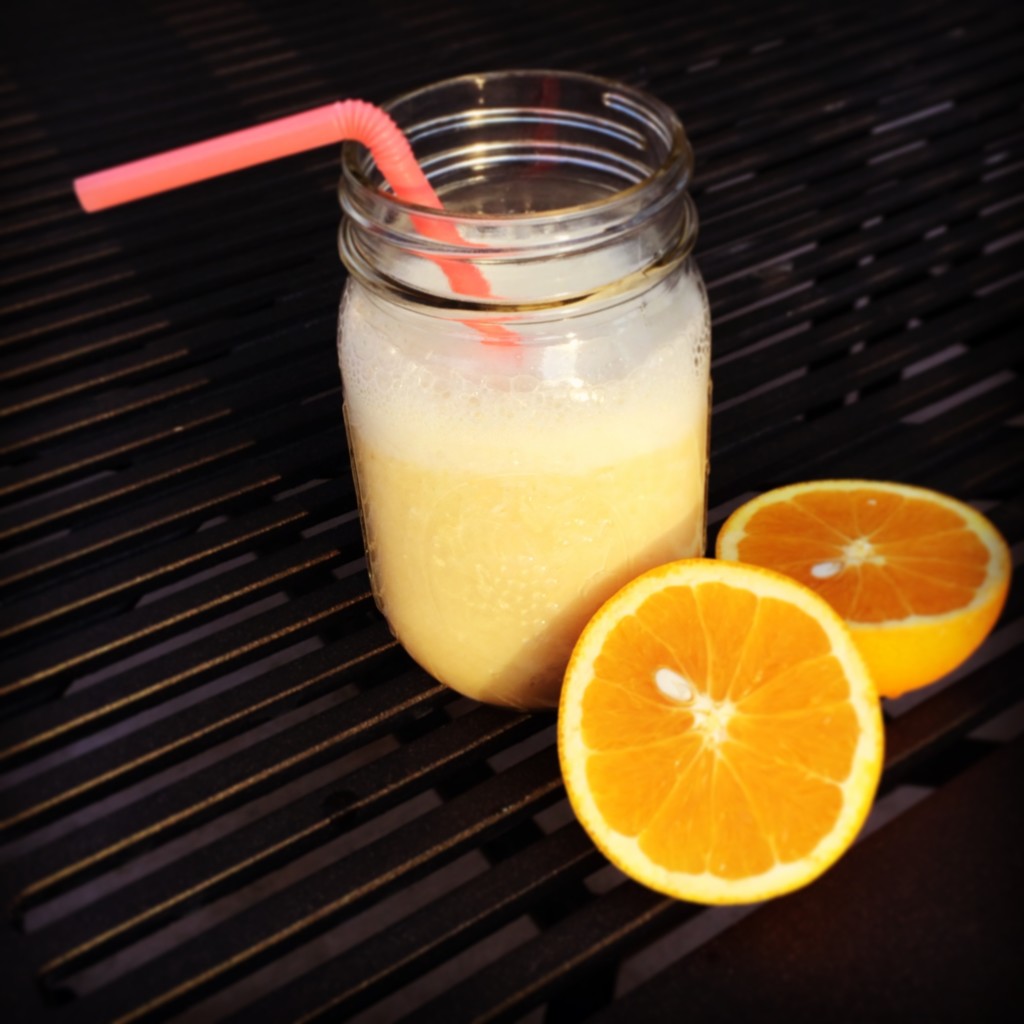 I remember being in high school and going to our local mall just for Orange Julius. It was so cold, frothy and delicious. Our orange tree produces the best oranges and a TON of them. I thought, I can totally recreate the Orange Julius of my childhood.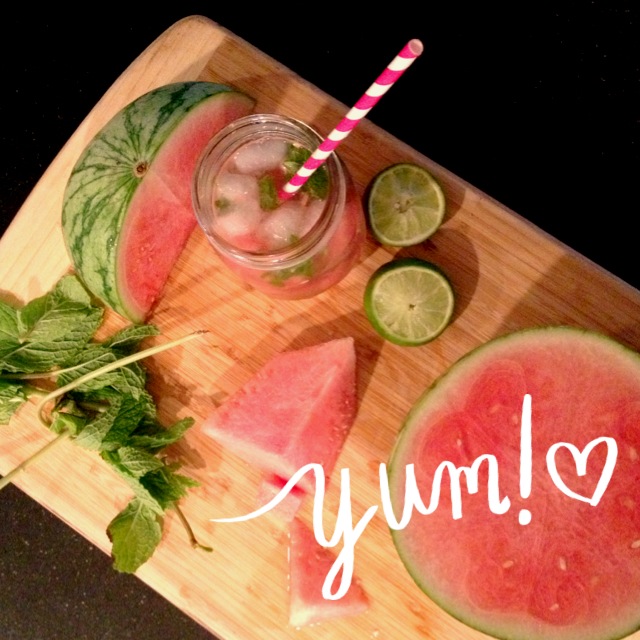 Molly has been missing. The past year has been one of the hardest and most trying times of her life. She got married, her father-in-law passed away shortly after her nuptials and she bought a house with her new hubby. If that wasn't enough, they decided to completely gut the house and remodel it.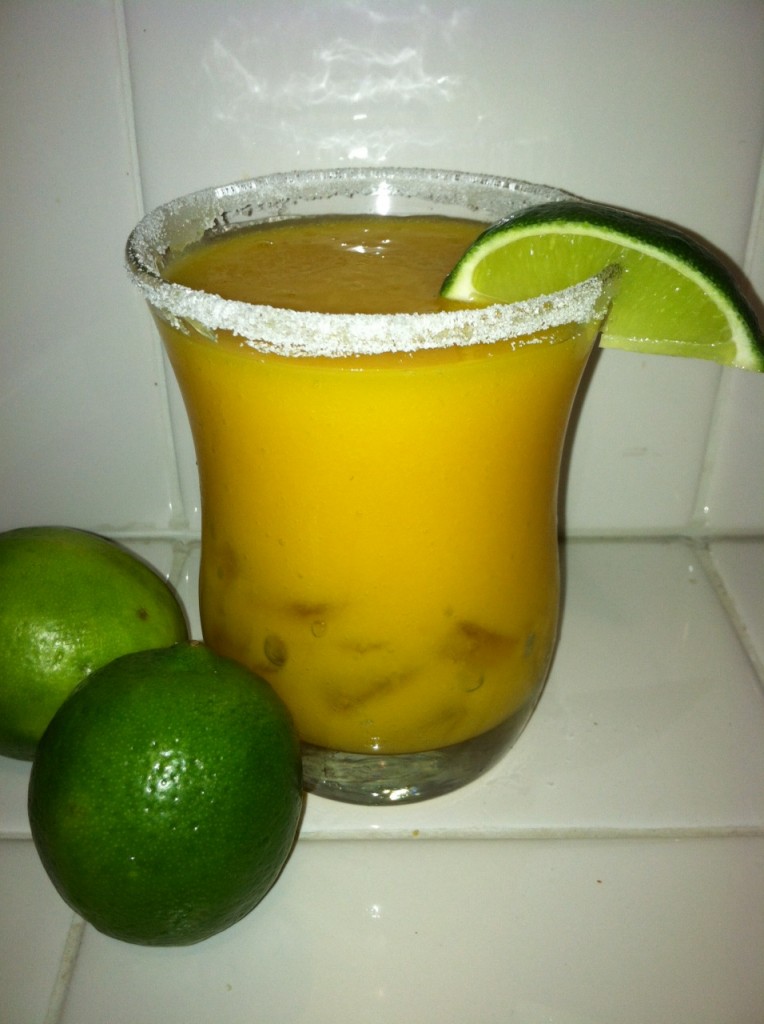 Apparently, Mixologist Molly bought some mangos from the corner fruit stand that were so delicious, she HAD TO make margaritas out of them. I mean, we all make sacrifices right?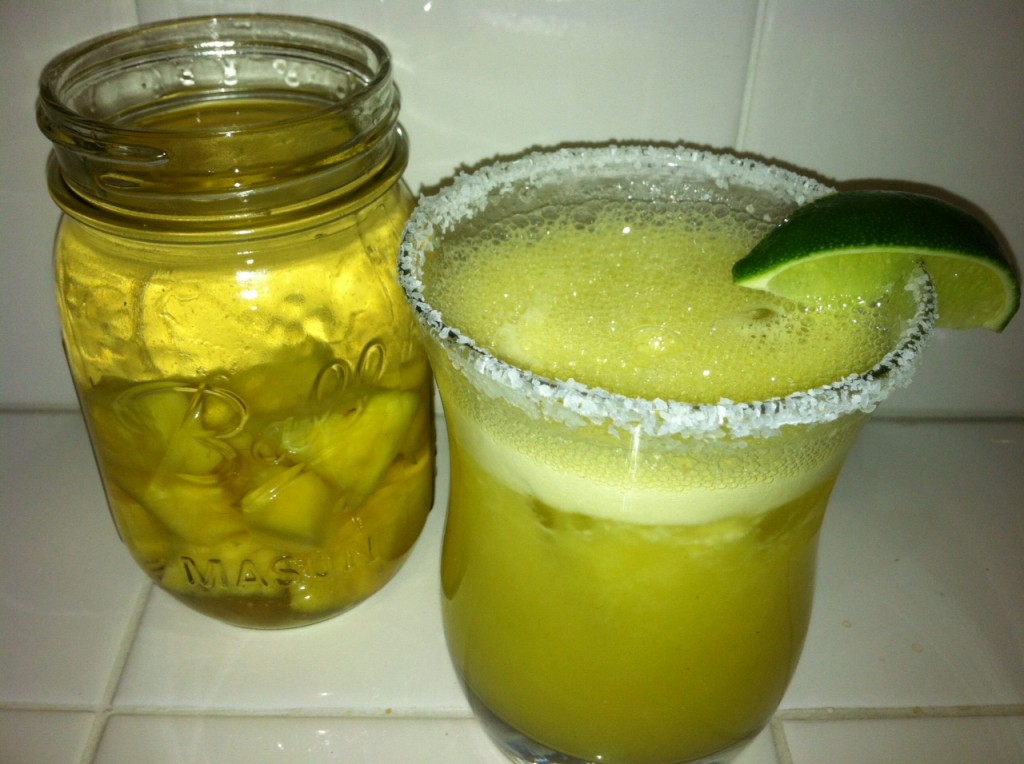 Mixologist Molly and Mommy Bistro are taking a week off, my friends. Yep – you heard it. I am leaving on a jet plane! This will be our first family vacation in almost two years. Yes, we've camped, had mommy/daddy weekends, visited my paretns, etc. But this THIS will be our first family trip since our last time to Cabo in September of 2008. AND! This will be wedding Numero Uno of the three we have this year. My kick-ass girlfriend, Kim, who I've known since preschool is getting married! She's an Ironwoman, a triathlete, a health food guru who literally has pasteurized egg whites in a huge bottle with a pump on top that takes up most of her fridge. I shit you not.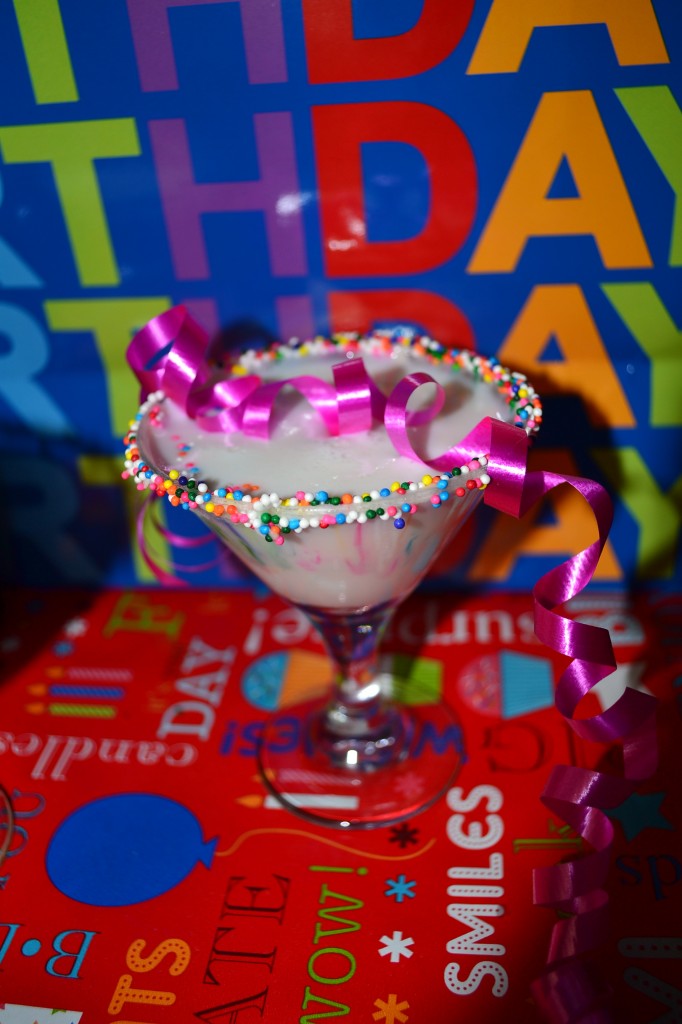 First, it is very important to use store bought vanilla frosting, it really make the CAKEy-ness (is that even a word??) of this drink. I tried chocolate syrup and cream cheese frosting and neither really did it for me. The sugary store bought vanilla frosting really brought it all together. We also tried serving these straight up in a martini glass…still wasn't quite right…so we blended them and served them in the martini glass (which maybe makes it not a martini, but the glasses look cool). Now we have it…soooooo YUMMMY!!!
Mommy Bistro Note: The hubby is turning THIRTY-FOUR this week. I cannot believe it. I've known this amazing man for eleven years. And he would hate this martini. We actually made these in honor of Mixologist Molly's birthday in February but it wasn't perfected until now. It's super duper delicious!
adapted from www.howsweeteats.com
Ingredients:
1 ounce amaretto
1 1/2 ounces Cake Vodka
1 1/2 ounces creme de cacao
1/2 ounce Godiva white chocolate liqueur (pricey, but soooo worth it!)
1 ounce heavy cream (try with fat-free half and half too)
rainbow sprinkles (nonpareils, the teeny round ones)
Frosting (vanilla, not homemade)
Directions:
First just put the rim of the glass right in the top of the frosting container. Having placed the round sprinkles on a plate, roll the frosted rim in the sprinkles.
Now make the yummy drink: Add the amaretto, cake vodka, creme de cacao, Godiva liqueur, heavy cream and ice to a blender.
I usually at least double this recipe. But just put all ingredients in the blender with a little bit of ice (not to make a slushy margarita, but just enough to chill it). Blend until ice is broken, but not smooth. Poor in prepared glasses and serve 🙂
Note: if you cannot find Cake vodka, whipped cream or vanilla will work.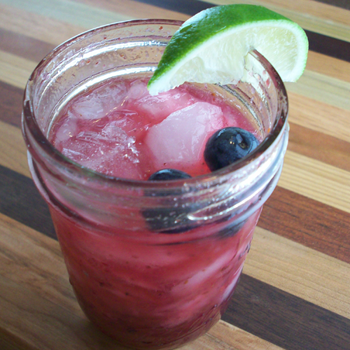 In previous posts I have shown you how to make a Party size margarita, and a personal size margarita. Here I am going to show you the EASIEST variation of these super tasty drinks.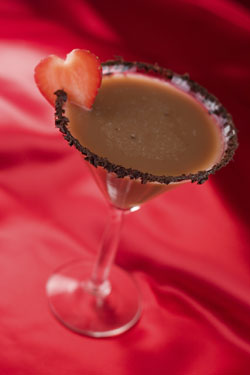 I hear it's Valentine's day tomorrow. All the parent's of the world understand how this day means a romantic dinner at home because who wants to babysit on Valentine's?? Honestly, I would rather be home. We can whip something delicious up, play a board game and….ahem…enjoy each other's "company."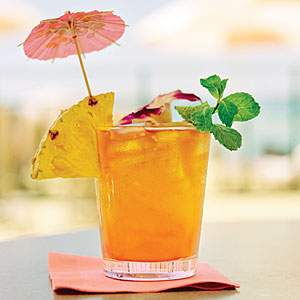 This is a BIG drink. And I mean big in many ways…big in size, big in booze and big in fun. My dad had a HUGE Super Bowl party every year as long as I can remember. He stopped a few years ago, but this drink has always stayed on my mind. Maybe its because it makes me feel like I am on an island, maybe it's the yummy pineapple that sits on the side, but I really think it is the floater of Meyers Dark Rum.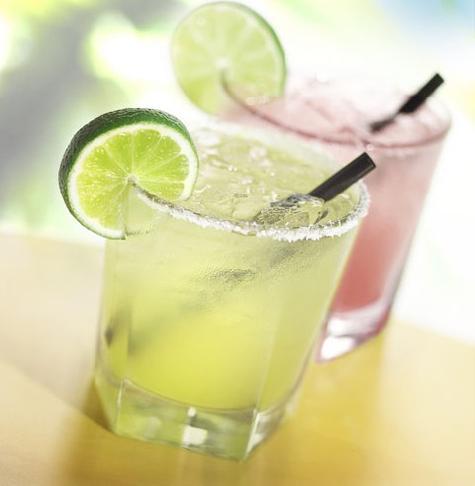 First things first. I LOVE a good party…hence, the party margarita. I also have a crazy obsession for cake plates, stands and vintage platters…but I'll save that story for another day. Often times it's just me and the hubby-to-be and a HUGE batch of the Moorpark Maier Margarita is a little much. Well, not always. but if we are being responsible adults, I will make a batch of Fresh Hand Shaken Margaritas. These are TASTY!!! You can change them to suit your need for lime or tequila…I usually start out with more lime and less tequila, then more tequila and a 'splash' of lime (you know how that goes).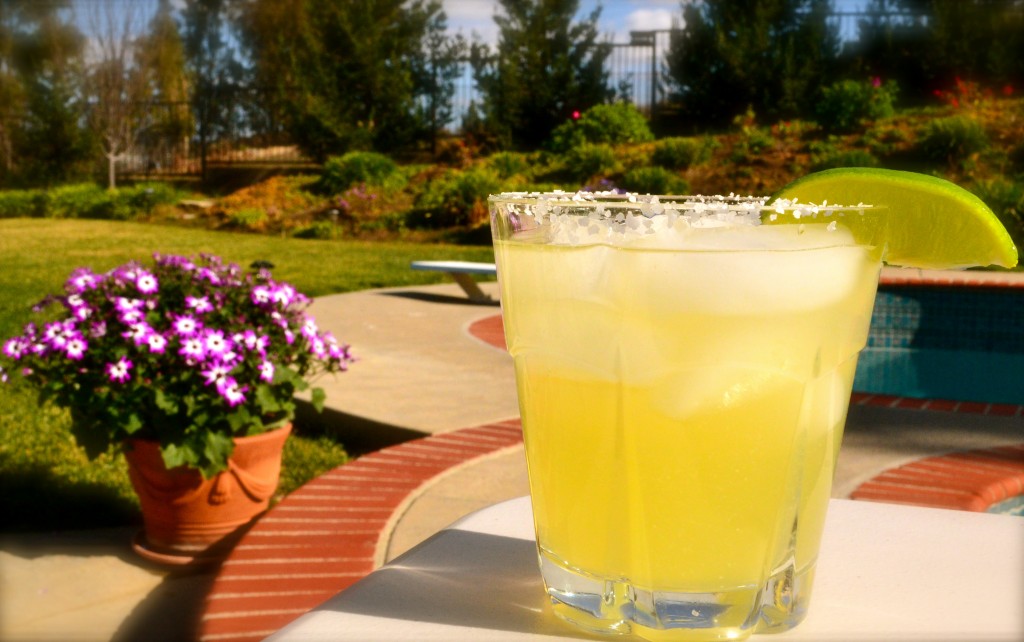 You ask, and you shall receive my fellow foodie and cocktail loving friends!!
I introduce to you, my sweet, amazing ex-roomie and best friend, Molly, and her fabulous cocktail making capabilities. This margarita is standard at the Kern River as our "river juice". It's perfect at the Waters Reservoir for some boating, cornhole and water play. And in the summer it is perfect on a random Tuesday when it's hot and I've got the white trash water park set-up and kiddos are playing.