Kate's Crispy Egg Salad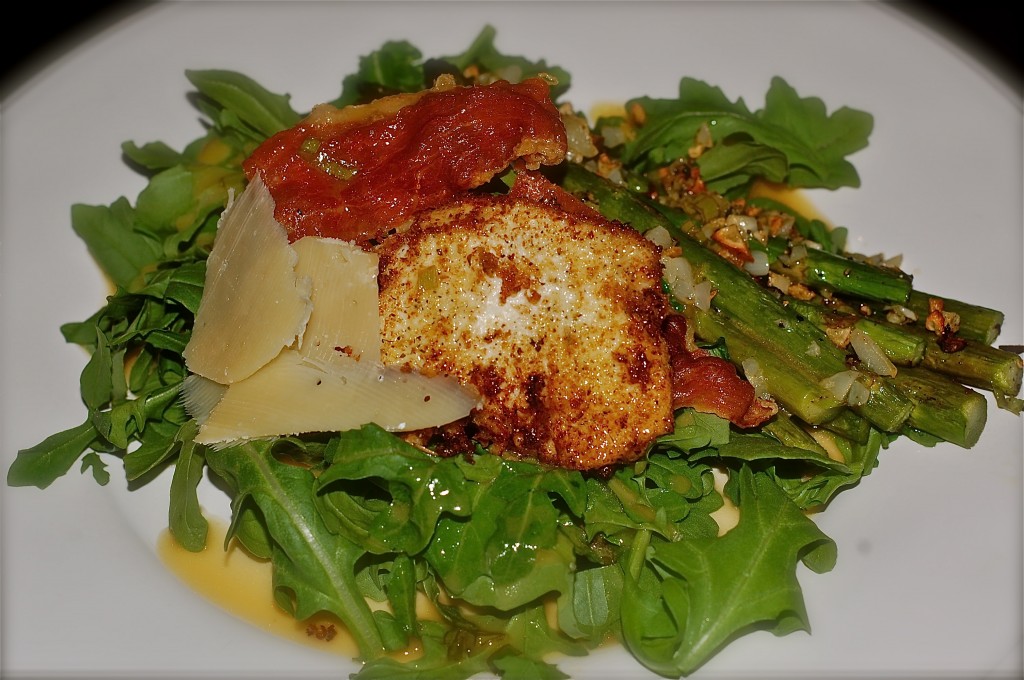 I've been busy all day playing hide and seek with the girls and enjoying my little spidergirl. One of my best girlfriends lives in Chicago and works for McDonald's corporate. When she heard how much my little Buggies loves Spiderman, she sent a HUGE box stuffed with all things Spidey. I mean really; coloring, t-shirts, nail polish, a slip and slide, backpack, sunglasses, the list goes on. Which put Buggies into Spidey-Heaven. She immediately changed out of her adorable tutu dress and into some brown pants and her spidey shirt. And then grabbed her sunglasses and backpack and told me she was off to gymnastics camp.
Awhile back I asked all of you lovely people what the best thing you have ever ate was….Well, last week my friend Kate said it was a salad from Leila's restaurant in Agoura Hills. She said she's been dreaming about this salad. I haven't had a chance to go try the original, but here is my take on their salad. I named it after her since she was the inspiration for this freaking amazing salad.
Ingredients
2 cups arugula
1 bunch of asparagus
4 slices proscuitto
1/2 cup freshly shaved parmesan
Olive oil
Kosher salt
Fresh ground black pepper
2 eggs
1 teaspoon white vinegar
1 clove garlic
1 shallot
1 teaspoon chopped chives
Juice of 1 lemon
3/4 cup olive oil
1/2 cup breadcrumbs
2 cups canola oil
Directions
Preheat oven to 350. Wash and trim asparagus. Place on cookie sheet. Drizzle with olive oil and sprinkle with kosher salt and fresh ground pepper. Place in oven. Roast until asparagus is bright green; about 5-7 minutes. Remove from oven and let cool completely.
Add about an inch of water to a skillet and heat until the water is boiling around the edges. Add 1 tbs. white vinegar and a sprinkle of salt. Give the water a good stir in one direction and then add eggs one at a time. This should make the egg swirl around itself into a perfect oval poached egg. Poach for about 5 minutes, until whites are set, but the yolk is still soft. Carefully remove eggs from water with a slotted spoon and set aside on a plate.
In a food processor, mix garlic, shallot, chives, lemon juice, pinch of salt and fresh ground pepper until smooth. Keep food processor running and stream in the olive oil. Process for 30 seconds.
Heat canola oil in a small pot on medium high heat until very hot. Fry proscuitto in hot oil until crispy. Place the breadcrumbs on a small plate. Using a slotted spoon, dip the poached eggs one at a time in the breadcrumbs. Still using the slotted spoon, plunge the poached egg in the hot oil for 10 seconds, then pull it out with another slotted spoon and place on paper towels. Repeat with each poached egg.
Chop the asparagus into bite-sized pieces and toss with the arugula. Top with proscuitto, parmesan and poached egg. Drizzle with vinaigrette and serve immediately.
Comments