"Cantaloupe….Got a Date" Salad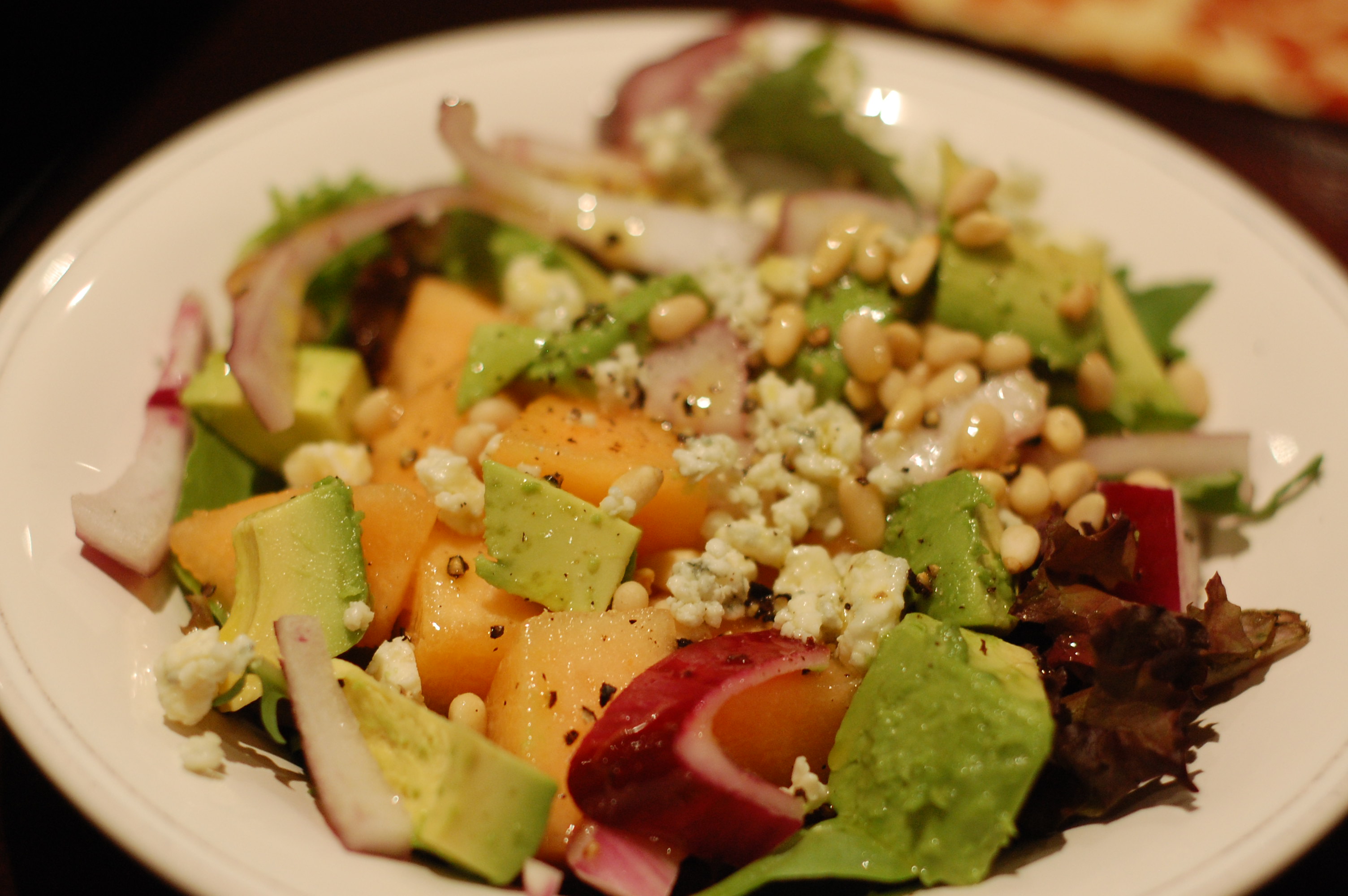 As a part of our ongoing healthy dieting, (we did a week of raw…that's all we could handle!) I came up with this fabulous salad. You think it's going to be sweet but then you get a little bite of the red onion with the avocado and cantaloupe and it's fabulous.
In other news, this weekend we are headed down to Encinitas to spend a weekend with great friends. We will be at the races in Del Mar, enjoying the beach and going to a gourmet food truck event. I plan on eating my way from one food truck to the next. And my girlfriend, Kether, is pregnant so it will totally be normal for me to eat as much as her, right? I might have to get back on the raw diet to detox from this weekend.
Ingredients:
Citrus Vinaigrette
1/4 cup fresh orange juice
1 whole lemon, juiced
1 1/2 Tbsp apple cider or champagne vinegar
3 Tbsp extra virgin olive oil
salt and pepper to taste
Salad
1 (3lb) cantaloupe, cut into cubes
1 small red onion, thinly sliced
2 cups arugula
1 avocado, diced
1/2 cup pinenuts
1/4 cup crumbled gorgonzola
Directions:
To make the vinaigrette, combine the orange juice, lemon juice and vinegar in a small bowl. Slowly add the oil and whisk till smooth. Add salt and pepper to taste.
To make the salad, combine the rest of the ingredients and pour vinaigrette on top. Gently toss to combine.
Comments