Nectarine Salad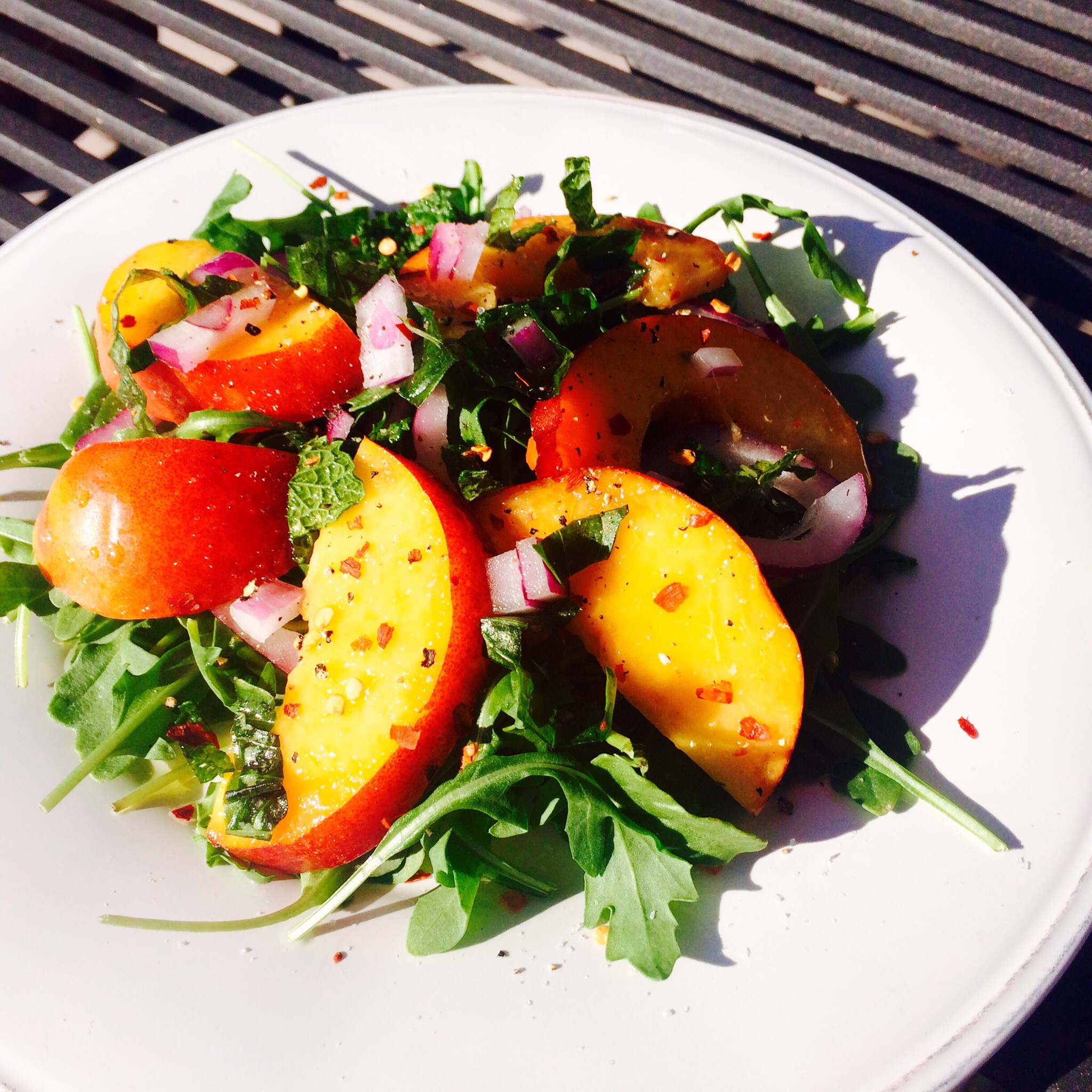 I'm blogging from bed.
God I love technology.

We are one week into the sparkly crystal gates of delicious summer. Of course it started off with a bang. Pixie came home the last day of school with strep throat. But after a quick ten days (not!) of terrible tasting bubble gum flavored chalk like antibiotics, we are back in gear!
Lazy, lazy mornings, swimming, museums, splash pads, camping, bike rides, music in the park…. Did I mention lazy mornings?
These two little rug rats of mine have been snoozin' till 9:00 everyday! (Not that I have been jumping out of bed with my 6:15 alarm either)
With the long sunshine days of summer also comes some of the best fruit and veggies of the year. This past weekend, the hubby and I made a bunch of small plates for dinner. We started with this salad and it was so simple but full of flavor. Try not to eat all of the nectarines before you put them in the salad!
Ingredients
1 bunch arugula
2 nectarines, sliced
1/2 cup red onion, diced
Small handful of mint and basil, chopped
1 teaspoon minced serrano peppers (optional)
EVOO
Balsamic vinegar (we have some pineapple balsamic that I drizzled over top)
Salt
Pepper
Directions
Split your arugula between two plates. Add nectarines, onions, mint, basil and serranos. Drizzle with your olive oil and balsamic vinegar; salt and pepper to taste!
Comments