Mango Margaritas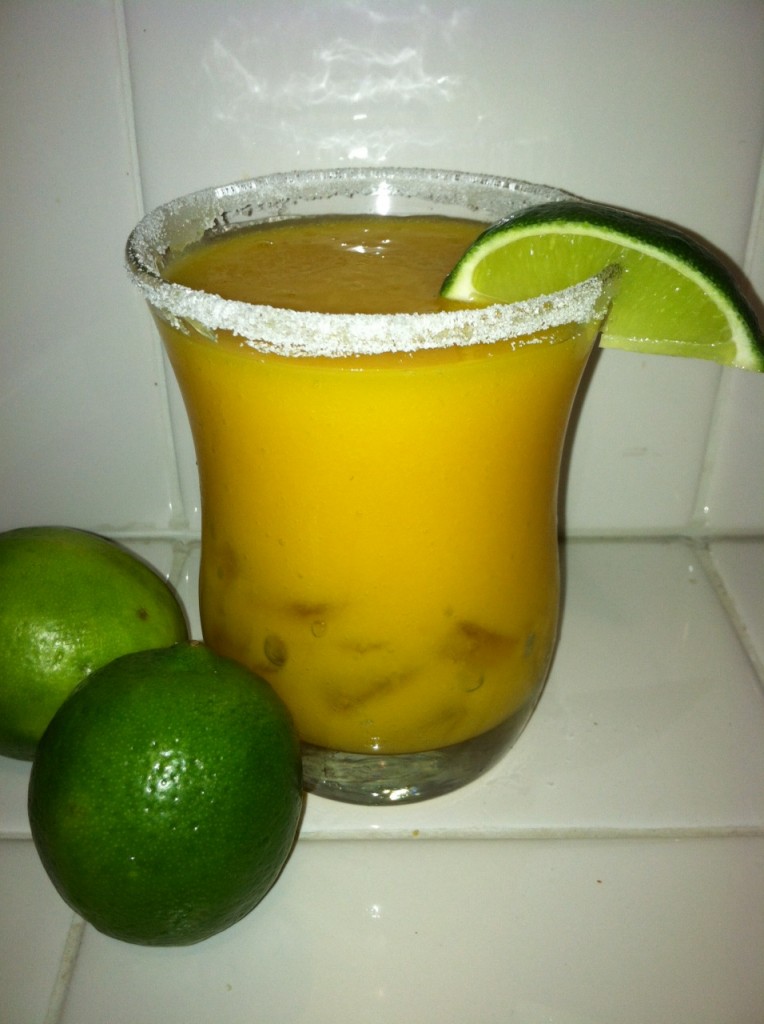 Apparently, Mixologist Molly bought some mangos from the corner fruit stand that were so delicious, she HAD TO make margaritas out of them. I mean, we all make sacrifices right?
We have this favorite little bar in Cabo where you can get three margaritas for $10 and he makes it with fresh fruit that he cuts directly into the blender for your margarita. Such a smart, smart man. I could sit there all day drinking his delicious treats but now I've got two hoodlums who would probably be breaking and or taking things from the stores that surround his quaint little bar.
We will have to ditch the kids while my parent's watch them to go sneak a few of these bad boys.
Ingredients
2 ripe fresh mangos, chopped and frozen
3 oz patron citron
2 oz silver tequila
3 oz fresh squeezed lime juice
1 tbsp sugar, to taste
Directions
Add all to blender. Blend until mango chunks are smooth. Serve over ice or blend with ice.
Serve with sugared rim and lime garnish.
Note: if too thick just add tiny bits of water to thin out. Also remember that the ice will thin it while you drink.
Comments