The Moorpark Maier Margarita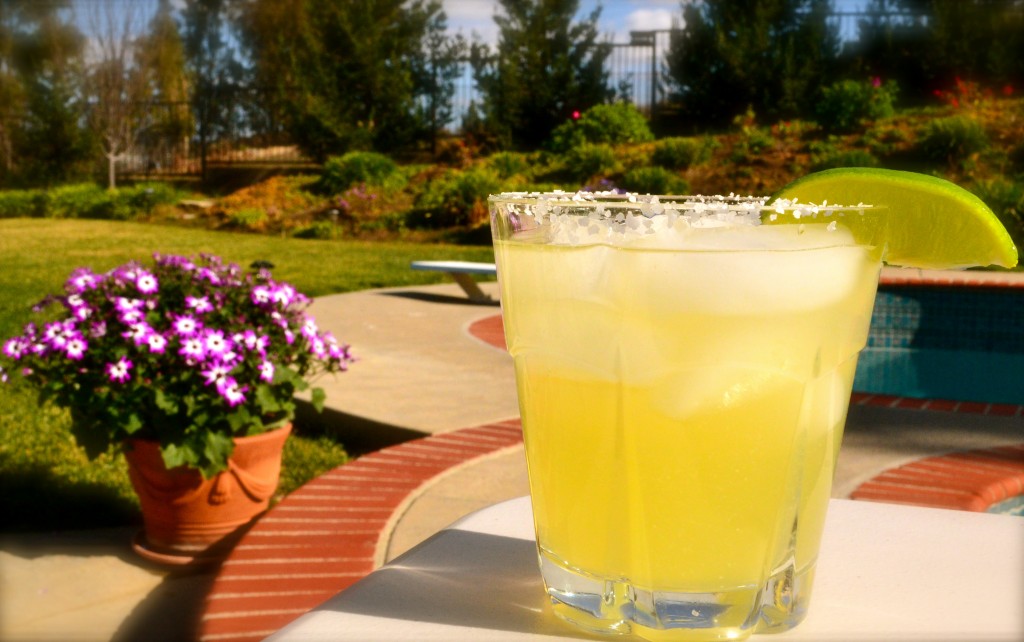 You ask, and you shall receive my fellow foodie and cocktail loving friends!!
I introduce to you, my sweet, amazing ex-roomie and best friend, Molly, and her fabulous cocktail making capabilities. This margarita is standard at the Kern River as our "river juice". It's perfect at the Waters Reservoir for some boating, cornhole and water play. And in the summer it is perfect on a random Tuesday when it's hot and I've got the white trash water park set-up and kiddos are playing.
Molly's fabulous plan as you will read below is to give us twelve months of margaritas (yay!)
Because who doesn't love a margarita? Te quiero tequila.
And now, I introduce to you Molly:
So here goes nothing…
I have a friend, she has a blog, we like to cook and drink champagne together. We enjoy whipping up some yummy cocktails as well.
Well, my dear friend Jessica of Mommy Bistro, asked me to do a few cocktails a month for her blog. I have to tell you, I was SUPER flattered and SUPER scared. Of course I knew exactly what I would start off with. I love a good margarita!!!! My family has been whipping up what is known as the 'Moorpark Maier Margarita' for several years now. It is a very tasty, very easy recipe for a large group. It is easy to make in HUGE batches. I have a few rules of margaritas…they come WITH salt, over ice. NO BLENDERS HERE!!!!
But, before I go there I want to tell you my plan…TWELVE MONTHS OF MARGARITAS!!!!!
Today you will get this bulk recipe. Later this week I will share with you a fresh approach to the single shaken margarita. Then each following month I will come at you with a new exciting twist on these basic margaritas…I am very excited to share these yummy concoctions with you 🙂
Also, I will be sharing a few themed holiday drinks each month with you (think: Super Bowl, Valentines Day and MY birthday!!!)
Mommy Bistro Note: My birthday too please!! And I'll have a double margarita. On the rocks. Right now please.
Ingredients:
1 can of frozen limeade
Reposado Tequila (The Gold Stuff)
Hiram Walker Triple Sec
Filtered Water
An Orange
A Lime plus more for garnish
Directions:
Put the limeade in a large pitcher. (DO NOT TOSS LIMEADE CONTAINER)
Using the limeade container add to pitcher:
one can of tequila
one can of triple sec
3 cans of water (4 if they are too strong)
juice of one orange
juice of one lime
This can be made a few hours ahead of time to let the flavors meld together. Personally, we like to let them sit for awhile before serving but if you're in a pinch, just drink 'em. Serve in a salted glass over ice.
ENJOY!!!
Comments
Mommy Bistro » Blog Archive » Mixologist Molly: Fresh Blueberry Margaritas - [...] can do these a few ways: Recipe for Party Margarita is here. Party Margie 1- you can add the…