Mixologist Molly: The Hand Shaken Margie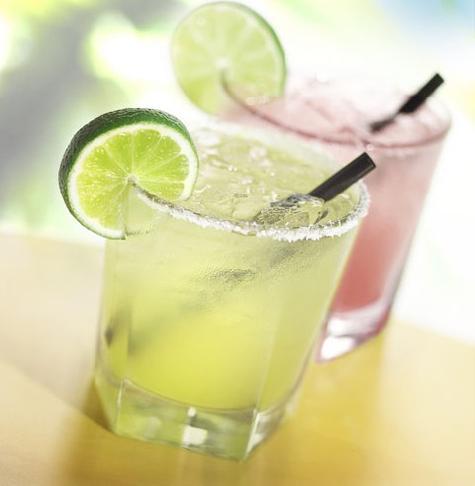 First things first. I LOVE a good party…hence, the party margarita. I also have a crazy obsession for cake plates, stands and vintage platters…but I'll save that story for another day. Often times it's just me and the hubby-to-be and a HUGE batch of the Moorpark Maier Margarita is a little much. Well, not always. but if we are being responsible adults, I will make a batch of Fresh Hand Shaken Margaritas. These are TASTY!!! You can change them to suit your need for lime or tequila…I usually start out with more lime and less tequila, then more tequila and a 'splash' of lime (you know how that goes). 
This recipe call for fresh lime juice. I use my hand-held citrus juicer, which is fine for me. But, if you choose to make these in quantity then you might want to get a hold of an electric juicer.
Enjoy my friends 🙂
P.S… I work night shift, so it is not in good practice to make margaritas at 8am, drink them, go to sleep then back to work. These pictures I have borrowed off this small place called the Internet, but I promise…your cocktail will look just the same!!!
P.P.S…. Look forward to Superbowl Party Rum Punch, a Birthday Cocktail, and something sexxxy for Valentines Day.
Mommy Bistro Note: I love tequila. My body does NOT respond well to vodka and thanks to Molly, I'm always in luck with a delicious margarita. I highly recommend serving my Spicy Dr. Pepper Pork Tacos with this margarita!
Ingredients:
1/4 cup Silver Tequila
1/3 cup Fresh Lime juice, plus limes for garnish
1/4 cup Orange Liqueur (I use Patron Citronge. Mostly because it looked fancy in my liquor cabinet)
1-2 tablespoons (or more to taste) of simple syrup
Simple syrup is equal parts sugar and water boiled until sugar dissolves. Add these ingredients to your cocktail shaker, add ice and SHAKE.
Pour into salted glass with ice and garnish with lime 🙂
Comments