Turkey Birds Nests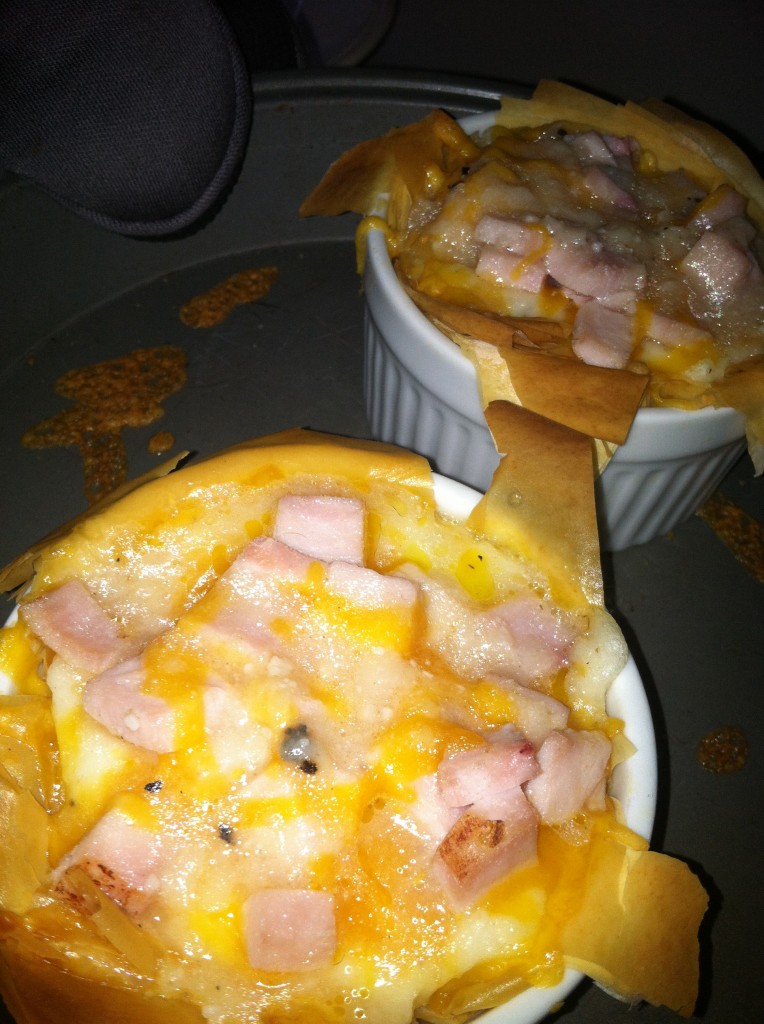 Summer has come and gone. School is starting and I'm annoyed.
We had such a great summer! Camping, swimming, beach days, lazy mornings playing with blocks or doing arts and crafts, summer concerts, traveling to see friends, camps and more. Now it's back to rushing out of the house, barking at my kids to get their shoes on because we are always at least 15 minutes behind, driving to one school, driving to another, driving to gymnastics, go, go, GO! YUCK. At least I have one more year with my precious Pixie before she is off to Kindergarten.
Because we were out having so much fun, I lagged on kids meals for the summer. I kept it easy in my house so we could spend more time having FUN. That's what life with kids is supposed to be about. But now I am done with easy cooking and it's time to step it up a notch.
I made these last week for Buggies and Pixie. I goofed and put way too much mashed potato on the bottom but otherwise, my girls really dug these. Buggies and Pixie approved!
School tip: These can be made the night before and then warmed in the oven again. Perfect to prep on a Sunday night so that dinner for the kids is taken care of on Monday night when everyone is getting back into the swing of things. Or grumpy about homework.
Ingredients:
Phyllo dough
Pam cooking spray (I use the baking one or the olive oil one. TJ's also had a nonstick spray that works great)
1 potato, peeled and diced
2 tablespoons butter
1/4 cup milk
1/2 cup Chopped turkey (I used the fully cooked turkey breast from TJ's)
1 cup cheddar cheese
Salt and Pepper to taste
Directions
Boil a pot of water and add your peeled and diced potato. Cook until the potato is soft when you poke it with a fork; about 20 minutes. Drain and stir in your butter and milk. Season with salt and pepper. Either mash with a fork or beat with a handheld mixer. Heat oven to 375. Spray the inside of two 4 ounce ramekins with cooking spray. Cut two sheets of phyllo dough in half and place them inside the ramekins forming an X. Trim the ends of the phyllo dough so that it is just folded over the top of the ramekin. Spray a little of the nonstick spray over the phyllo dough. Another option is to melt some butter and brush it on the pyllo dough. Place the trimmings inside the ramekins to fill in any empty spots. Place ramekins on a cookie sheet and place in oven until golden brown; about 5-7 minutes. Take the phyllo dough out of the oven and place one large tablespoon of mashed potatoes inside each ramekin. Top with some cheddar cheese, then the chopped turkey and top if off with the remaining cheddar cheese. Bake for 15 minutes until the cheese is bubbly. Let cool to warm temperature and serve to your kiddos!
****Note: If your kids like an amped up version of mashed potatoes, here is my recipe for delicious mashed potatoes.****
****Another note: If your kids are "dippers" you can make a quick gravy with some chicken broth and wondra or make my gravy recipe and let them dip their bites into the gravy. You can find my gravy recipe, here.****
Comments