Peppermint Snowflakes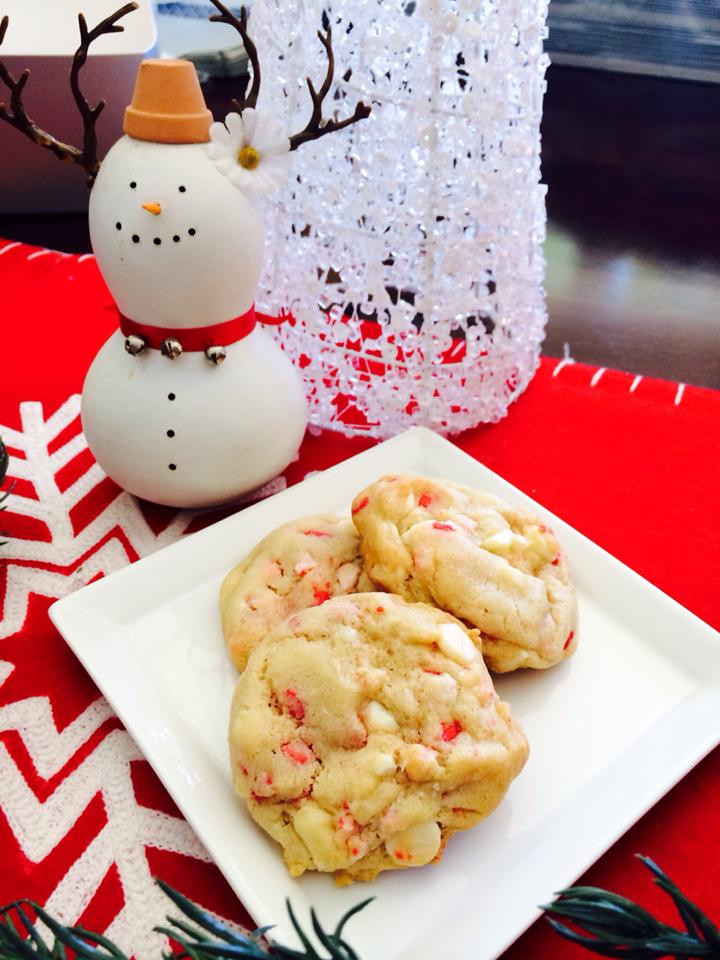 All I want for Christmas is double ovens. Is that too much to ask for, Santa? Holy cookies! Hours, upon hours of baking these delicious little suckers. I love my kitchen but if it could double in size overnight, I would be grateful. Like, forever.
These cookies are so light and airy with the perfect touch of peppermint and white chocolate. This recipe is from Gal on a Mission…
INGREDIENTS
2 cups all-purpose flour
2 teaspoons cornstarch
1 teaspoon baking soda
¼ tsp sea salt
1 stick unsalted butter, softened to room temperature
1 cup white sugar
1 large egg, room temperature
2 and ½ teaspoons vanilla extract
⅓ cup Andes Peppermint Crunch
1 cup white chocolate chips
INSTRUCTIONS
Using a medium-sized bowl, combine the flour, cornstarch, baking soda, and sea salt together. Set aside.
Using either an electric or a handheld mixer, cream together the butter and sugar.
While still mixing on low add in the egg and vanilla extract.
Slowly add the dry ingredients into the wet ingredients. Mix together.
Cover the bowl of cookie dough with plastic wrap and place in the refrigerator for about an hour (or even overnight).
Right before you remove the cookie dough from the refrigerator, preheat the oven to 350 degrees.
Line a baking sheet with parchment paper. Using your hands or an ice cream scooper, place the cookie dough on the baking sheet. Tip: I like to make my cookie dough balls a little bit higher so they will be thicker.
Bake for 9-10 minutes. Remove from the oven and let cool for 2 minutes on the baking sheet.
Transfer to a cooling and rack.
Will store in the refrigerator up to one week if they last that long.
Comments