Eggnog Fudge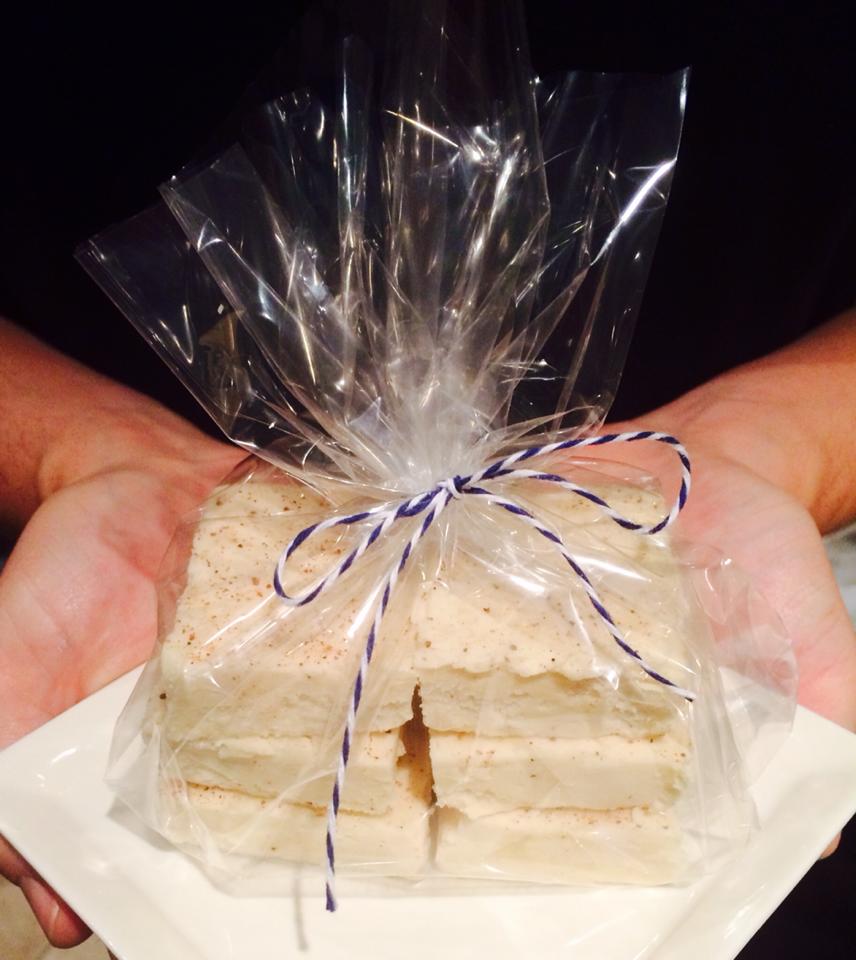 Okay, these next few recipes are coming at you fast and furious. I promised them to you by yesterday and I'm obviously running a few hours behind so I'm not going to drone on and on. Straight down to business, folks!
This recipe comes from Chocolate, Chocolate and More! I truly do not like eggnog. At all. But I'm like a closet hoarder when it comes to this fudge. I never sneak bites of the cookies I make (except for the Crack Dough because there is nothing better) but this fudge…Oh…you must make it. I usually quadruple the recipe cause its the first to go at parties. Always.
Ingredients
1/2 cup butter
2 tablespoons heavy whipping cream
3/4 cup eggnog minus 2 tablespoons
2 cups sugar
10-12 ounces chopped white chocolate (chips are fine)
1 jar Marshmallow Creme (7 ounces)
1 /2 teaspoon nutmeg
2 teaspoons vanilla extract
Instructions
Line a 9 x 9 pan ( 8 x 8 works too) with foil, then butter foil well. Set aside.
Combine butter, eggnog, cream and sugar in a heavy medium saucepan. Bring to a boil over medium heat stirring occasionally Once boiling, reduce heat a bit and using a candy thermometer, continue cooking until temperature reaches 234 degrees (soft ball stage) remove from heat, stir in white chocolate. Continue stirring until chocolate is completely melted and blended in. Add in Marshmallow, nutmeg and vanilla. Stir till smooth. Spread into prepared pan.
Garnish with a bit more nutmeg if desired. Let cool at room temperature completely before removing from pan and cutting into squares. Store at room temperature for up 2 a week or in refrigerator for up to 3 weeks.
Comments