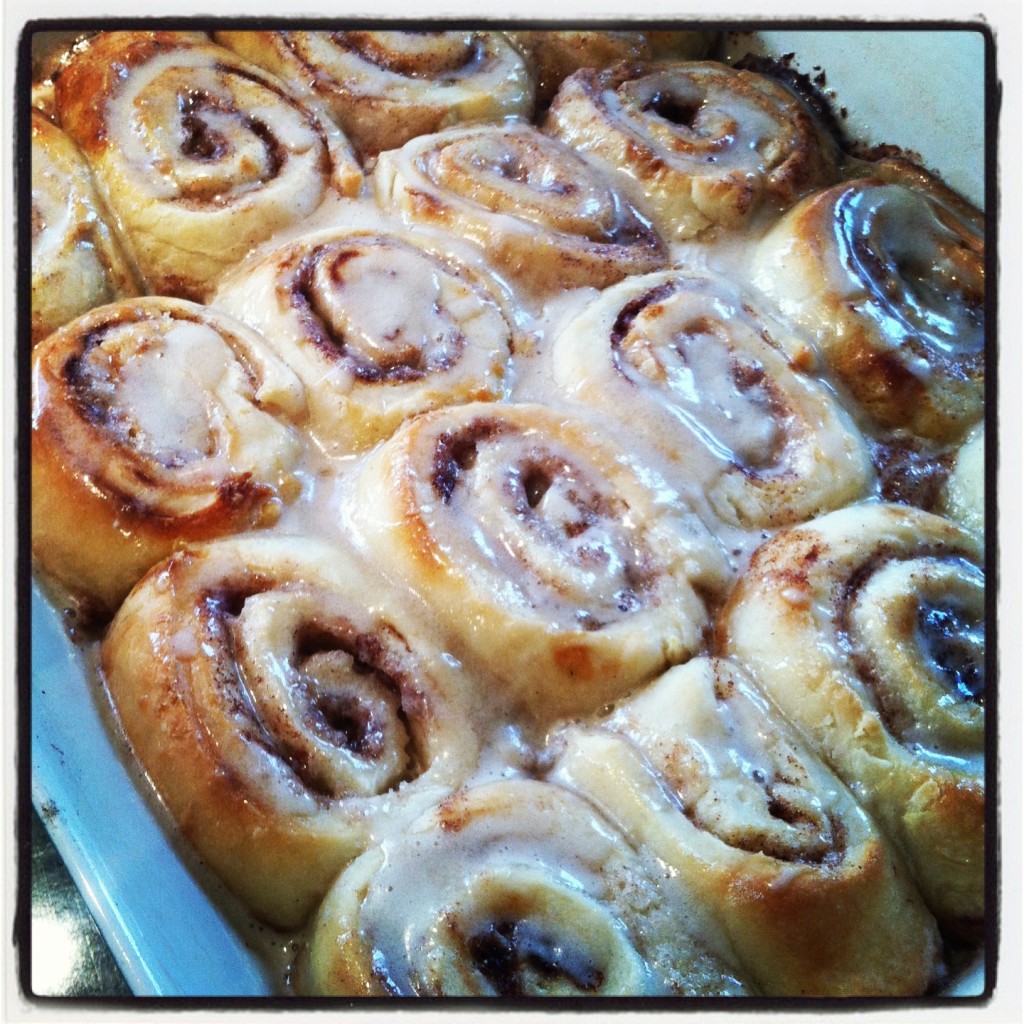 I apologize now for these. There is absolutely no easy way for me to say this. But once you have had these, you may never be the same. You may sleep with a beautiful jar of cinnamon. You may ask for the cinnamon roll air freshener at the car wash. It might even lead you down the dark delicious path of the "cinnamon roll only diet." It's all the rage, you know.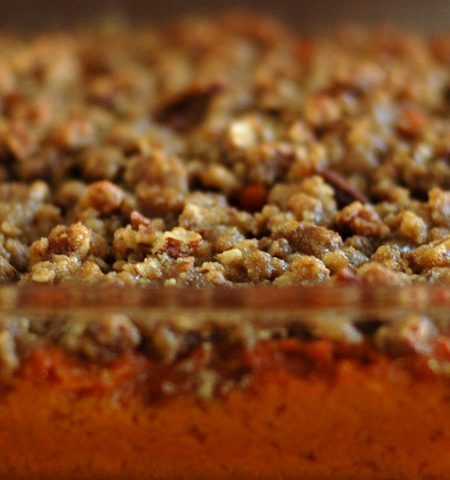 Being raised Hungarian, we never ever had sweet potato anything. I honestly feel that the sweet potato has made a comeback in the last few years. And for darn good reason. This little potato (sweet) is great as a fry, as a side dish on Thanksgiving, broiled on the grill, and really any other way you cook it. And with a hubby who is not a fan of regular potatoes (WHAT!?) we eat a lot of the Russet's cousin, sweet. For our first Thanksgiving together, the hubby and I had to split time between our two families houses. My mother-in-law asked me to bring a sweet potato side dish. It was my first attempt ever at working with sweet potatoes and it was an instant hit and has been on my table ever since. And alas…..here it is.
Hubby's note: Hubby like Sweet Potato. A lot. Hubby like brown sugar and nuts. A lot. Hubby big fan of butter and vanilla. That why hubby like Sweet Potato Casserole in hubby belly. Hubby approve!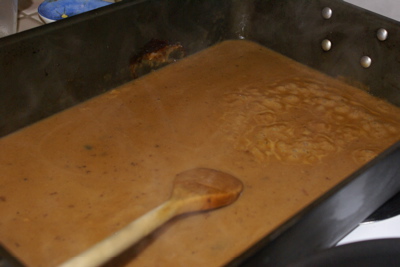 This is the gravy featured in my Turkey Milanese. It is also my favorite part of Thanksgiving. I am "that" person, who smothers everything with gravy and then sops it up with my mother-in-law's incredible Sally Lunn rolls.
I promise this is the BEST GRAVY (HANDS DOWN) ever made on the planet. Trust me. I've done the research and the taste testing and there in nothing better than this gravy. Hence its name. WOW your entire family, this Thanksgiving, with this recipe!
Hubby's Note: Um…yeah. I'm gonna go ahead and agree with the wife on this one. This gravy is ridonculous. This gravy is good on everything. And I do mean everything (wink, wink, nod, nod). I highly recommend making paninis with the leftover turkey after thanksgiving (if you know me you know that everything tastes better in panini form; I've even been known to add yams and dressing) and using this gravy as a dip. Calorically, it is an absolute disaster. But taste-tically, (not to be confused with testiclely) this gravy is a masterpiece.