Sicilian Chicken Marsala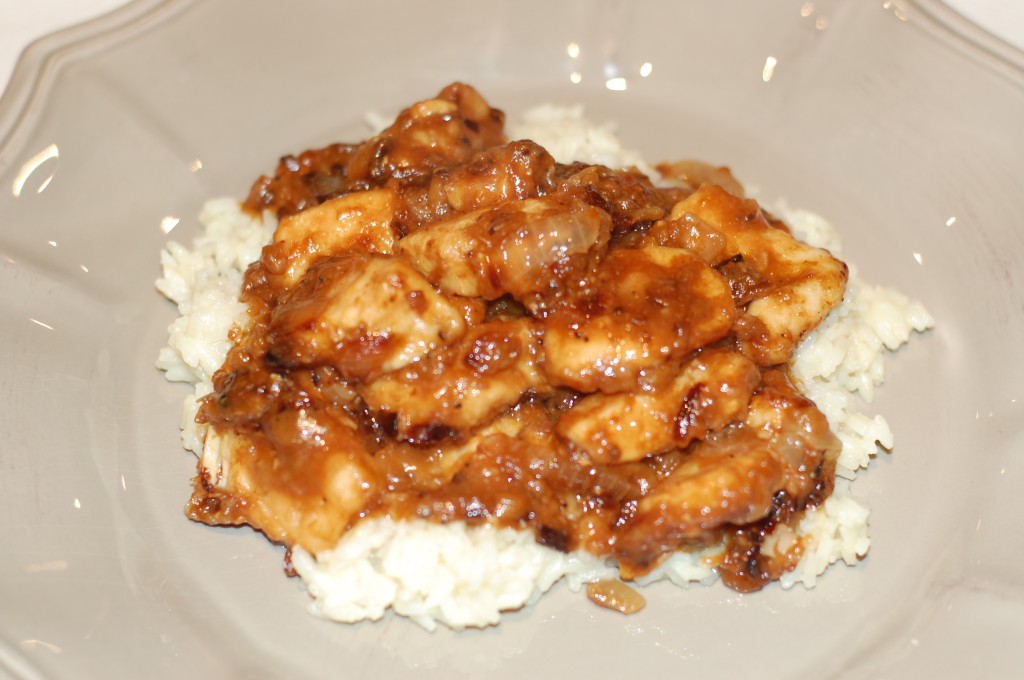 My husband's grandparents lived in Sicily for quite some time…quite some time ago. Two recipes they brought back with them and have passed on to the family is their Chicken Marsala recipe…and their Spaghetti Carbonara recipe. This recipe comes from La Siciliana Ristorante. I know this because the menu from the restaurant is framed and hanging in my dining room. It's one of two dishes Ryan is a master at (the other being the carbonara recipe). And because I was craving it (and laid out all of the ingredients) he made it. YESSS!!!!
Hubby's note: I LOVE this chicken recipe. Make sure you get the chicken good and drunk. That's how you take advantage of her.
Ingredients
1 cup all-purpose flour for coating
1/2 teaspoon salt
1/4 teaspoon ground black pepper
4 skinless, boneless chicken breast halves cut into bite size pieces
6 tablespoons butter
4 tablespoons olive oil
8 garlic gloves minced (if 8 cloves is Vanilla, 12 would be Godiva Chocolate)
1 large onion diced
1 cup sliced mushrooms (optional)
A lot of Marsala wine (Cover the chicken so that just the tops of the pieces are visible.  You really want to drown this bird.  Get foul on this fowl.)
Directions
In a shallow dish or bowl, mix together the flour, salt, and pepper. Coat chicken pieces in flour mixture.
In a large skillet, melt butter and oil over medium heat. Place garlic and onion in pan and cook till onion starts to brown. Add the chicken to the pan, and cook until golden brown. Turn over chicken pieces, and add mushrooms (if you like mushrooms). Pour in marsala. Cover skillet; simmer chicken 20 minutes, until no longer pink and juices run clear.
We serve this dish over white rice but obviously it can be served over penne, bowtie, etc.
If you really want to get nuts…serve langos with it.
Comments
Mommy Bistro » Blog Archive » Dederich Family Spaghetti Carbonara - [...] the kitchen, my husband is amazing at making exactly two things: Sicilian Chicken Marsala and Spaghetti Carbonara. As I…