Pork Potstickers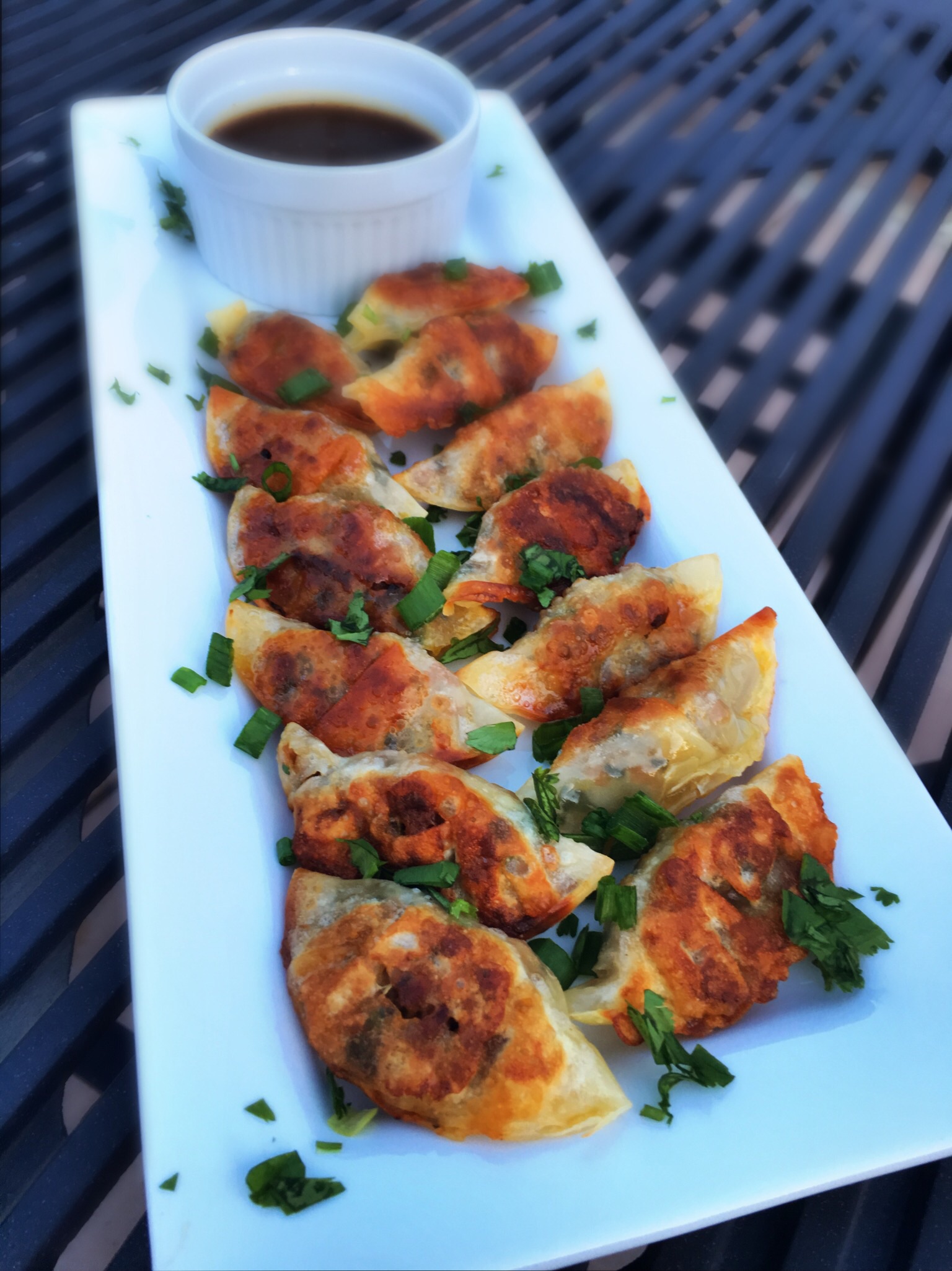 Over the weekend I was cleaning out some kitchen cabinets and found this little pocket maker that the hubby bought for me as a stocking stuffer.
I busted that bad boy out of his box and the wheels started spinning. Oh the pockets of possibility! He he.
I showed the girls and we started brainstorming ideas for little pizza pockets. I showed the hubby and he started salivating when I mentioned potstickers.
So, we did both. The girls and I made little pizza pockets for them for dinner. Store bought dough, some sauce and cheese and viola!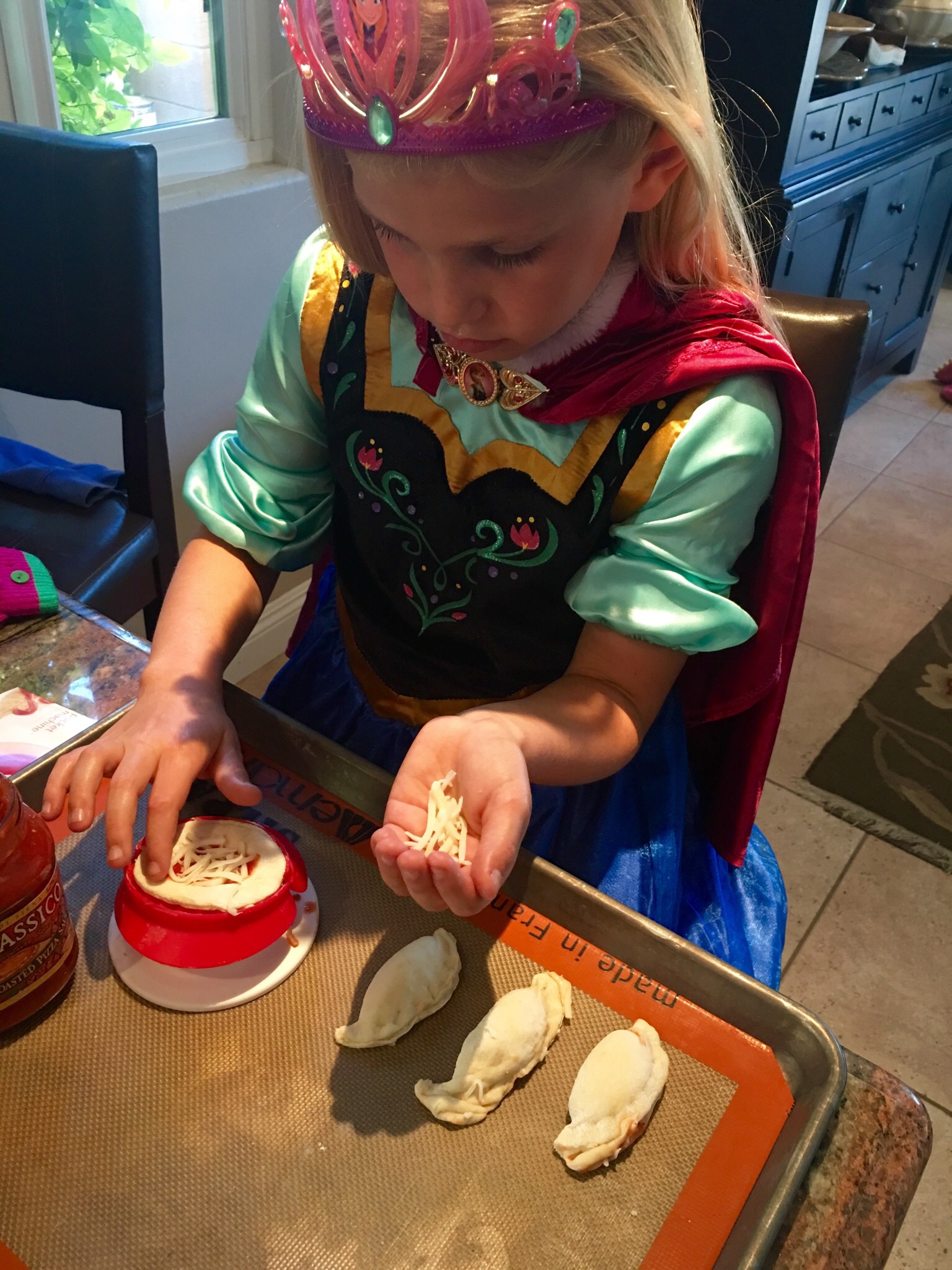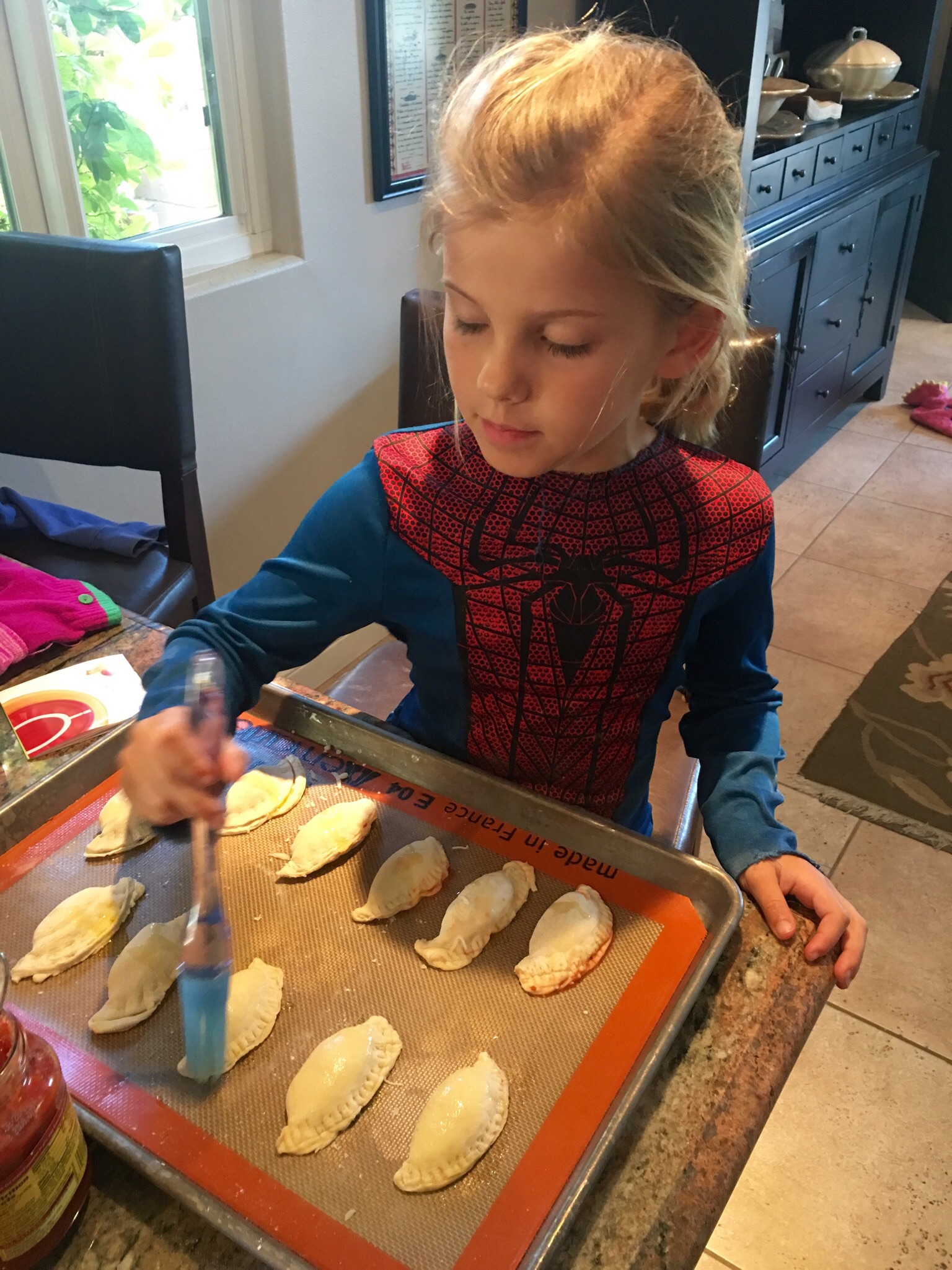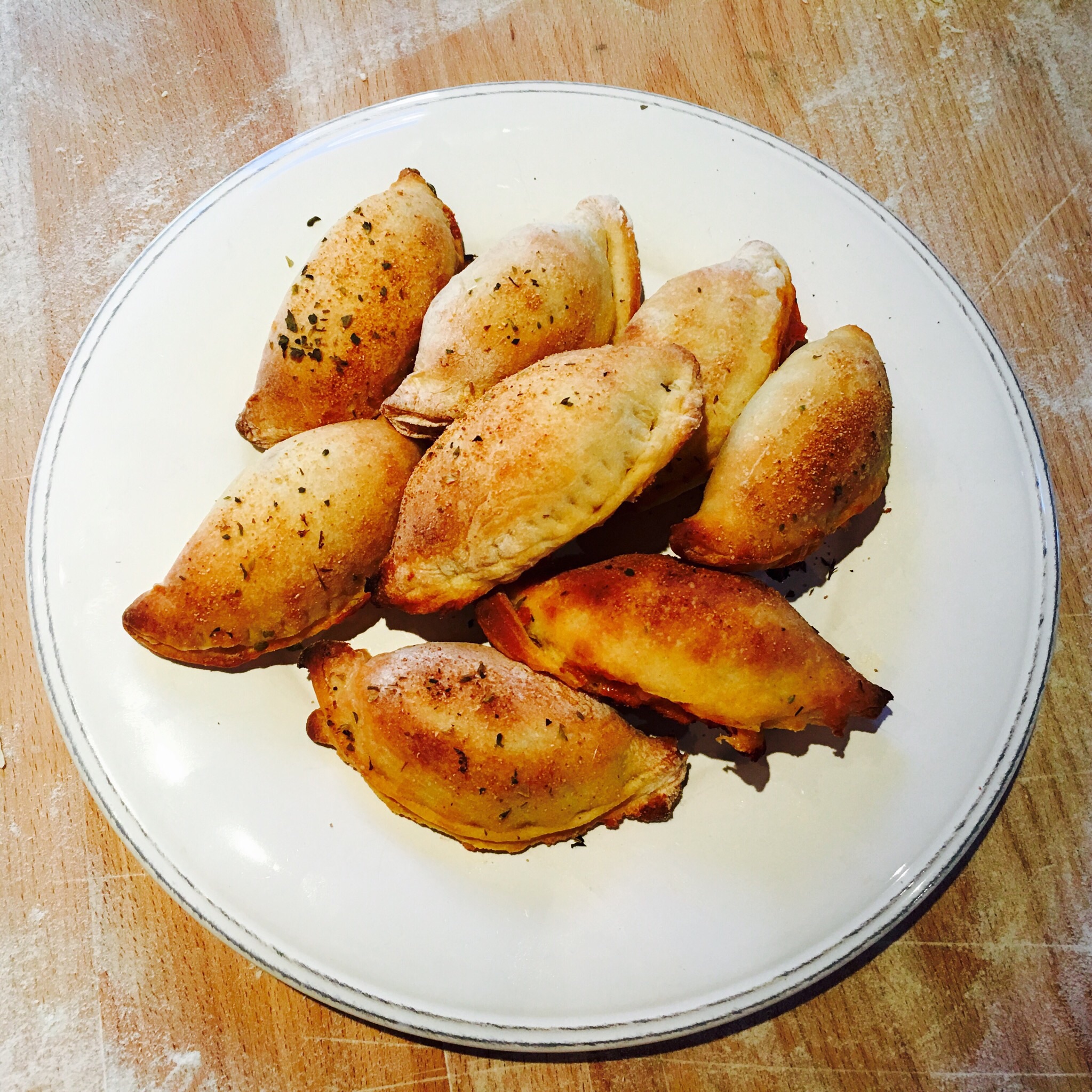 After they annihilated the entire plate, they begged me that we could make them again this weekend.
Then, I got started on little pockets of potstickers. Little dumpling clouds made of rainbows and unicorns.
I used Dynasty brand wonton wrappers and they worked like a charm. The hubby knew what was for dinner. He was so excited to try these potstickers out. Before he got home, I fried two of them to test them out and realized something… He would never eat another store bought potsticker again. Order them at a restaurant? NOPE.
What have I done?!
I had just finished frying them up when he walked in the door. I knew I was totally screwed for making these. Fork. Knife. Cut. Bite. Eyes closed. Knee.
"Will you marry me again?" He asked. I started laughing and then he started begging. "You'd say yes again, right? Because I can't live without you….or these potstickers."
So there you have it folks. The second proposal I've ever had in my life was because of these potstickers. Make them and I promise people will fall in love with you.
Ingredients:
1 pound ground pork
1/4 cup white onion, chopped
1/4 cup scallions, chopped
1/4 cup cilantro, chopped
1/2 teaspoon ginger, minced
2 cloves garlic, minced
1/4 cup soy sauce
1 teaspoon sesame oil
1/2 teaspoon sriracha
Wonton wrappers
Peanut oil for frying
Egg wash
Directions
Heat skillet with one teaspoon olive oil and add pork. Brown the pork and then add white onion, ginger and garlic. Continue to sauté for 5 minutes. Add soy sauce, sesame oil, and sriracha; combine. Mix in most of scallions and cilantro (leave a little to throw on top before serving to make it fancy). Season the pork mixture with salt and pepper to taste. Set aside. Now, if you don't have a pocket maker, you can fill the wontons with a teaspoon of pork, fold over and seal by crimping down edges with a fork. Then take the egg wash and brush all sides of the wonton. If you do have the pocket maker, follow the instructions to fill your wontons. Heat oil (about a 1/2 cup) at medium in a heavy bottom pan. Add wontons and fry for about 3 minutes per side or until golden brown. Transfer to a paper lined plate before transferring to a platter, serving with dipping sauce and sprinkling with remaining cilantro and scallions. For the dipping sauce, I used Trader Joe's Gyoza Dipping Sauce.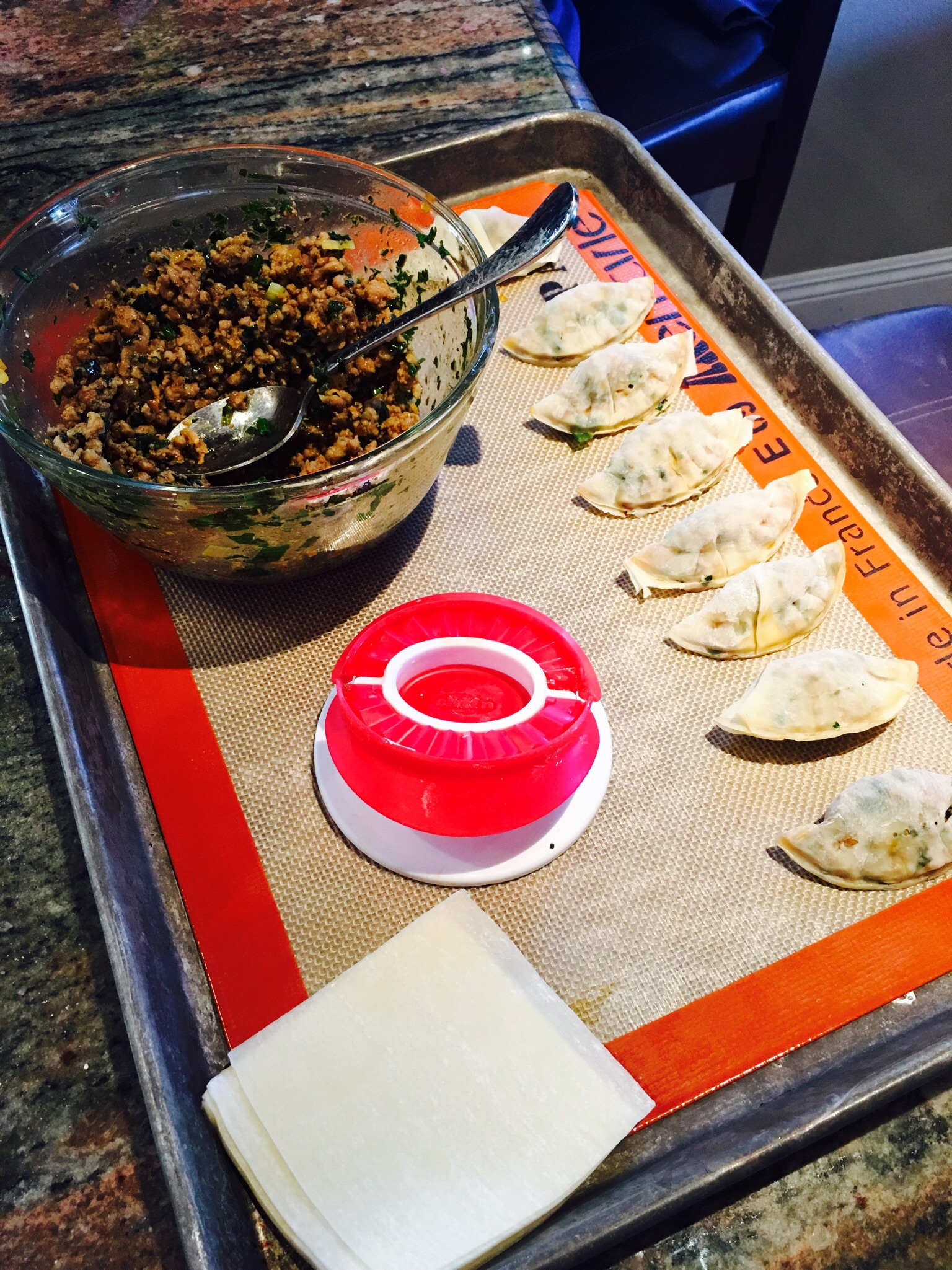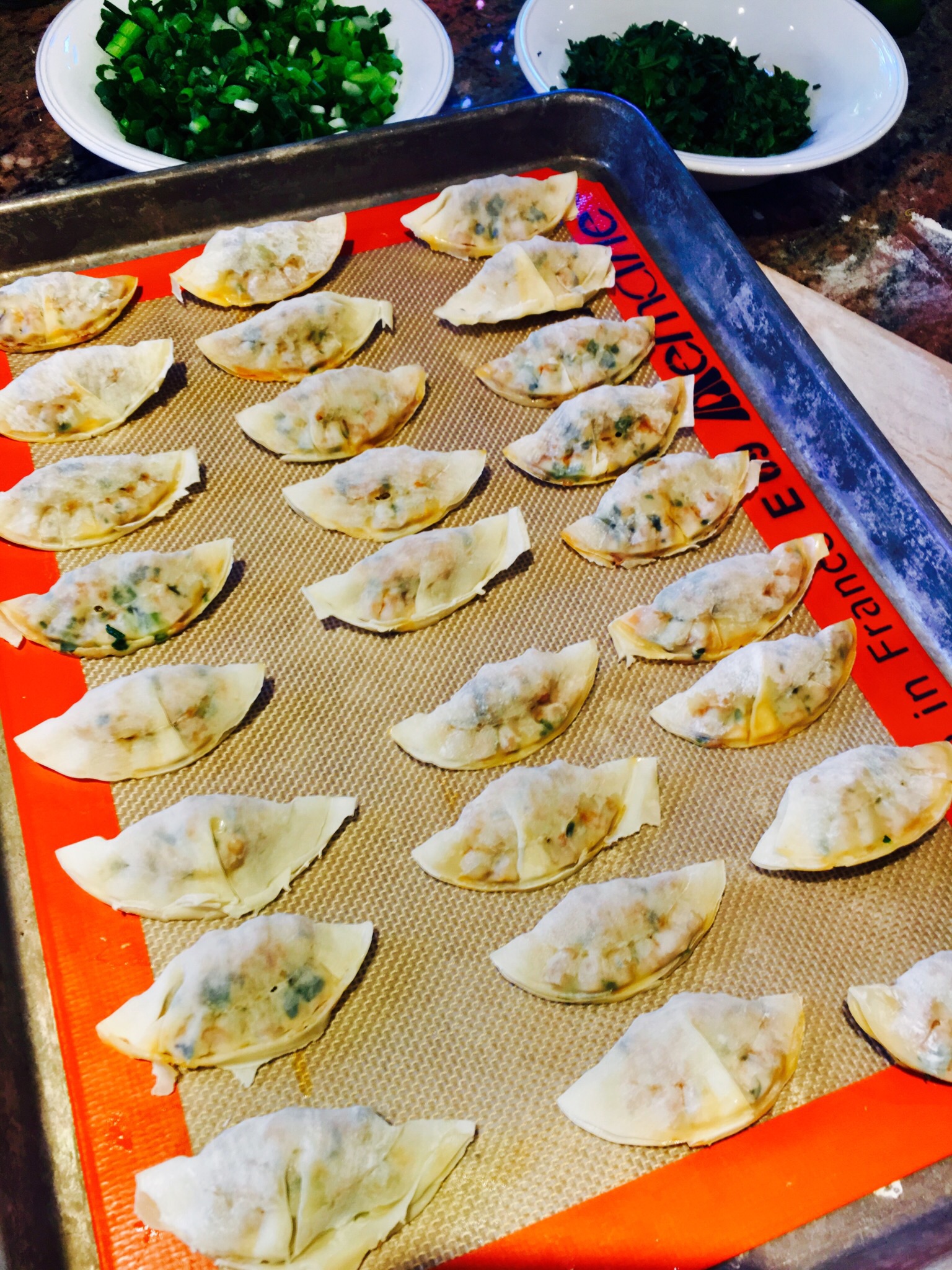 Have you made it this far? If you have, you found a secret…I am so proud to be a mom and I love my girls SO. HARD. Everyday they amaze me with funny things they say, their talents in the Classroom or in their extra curricular activities, or just by being them.
The first two people to comment below about ONE instance that has made them proud to be a mom, will win their own little pocket maker. My little way of saying Happy Mother's Day (and also my way to see how many of you read this whole damn thing!)
Comments