Meyer Lemon and Shallot Crispy Chicken Thighs
This school year, my good friend Emily of Ask Your Records and I have been hiking in the beautiful hills of our town. What started as brown, dry desert quickly transformed into these green rolling hills filled with wild flowers and new life. I mean, you honestly cannot beat this beauty: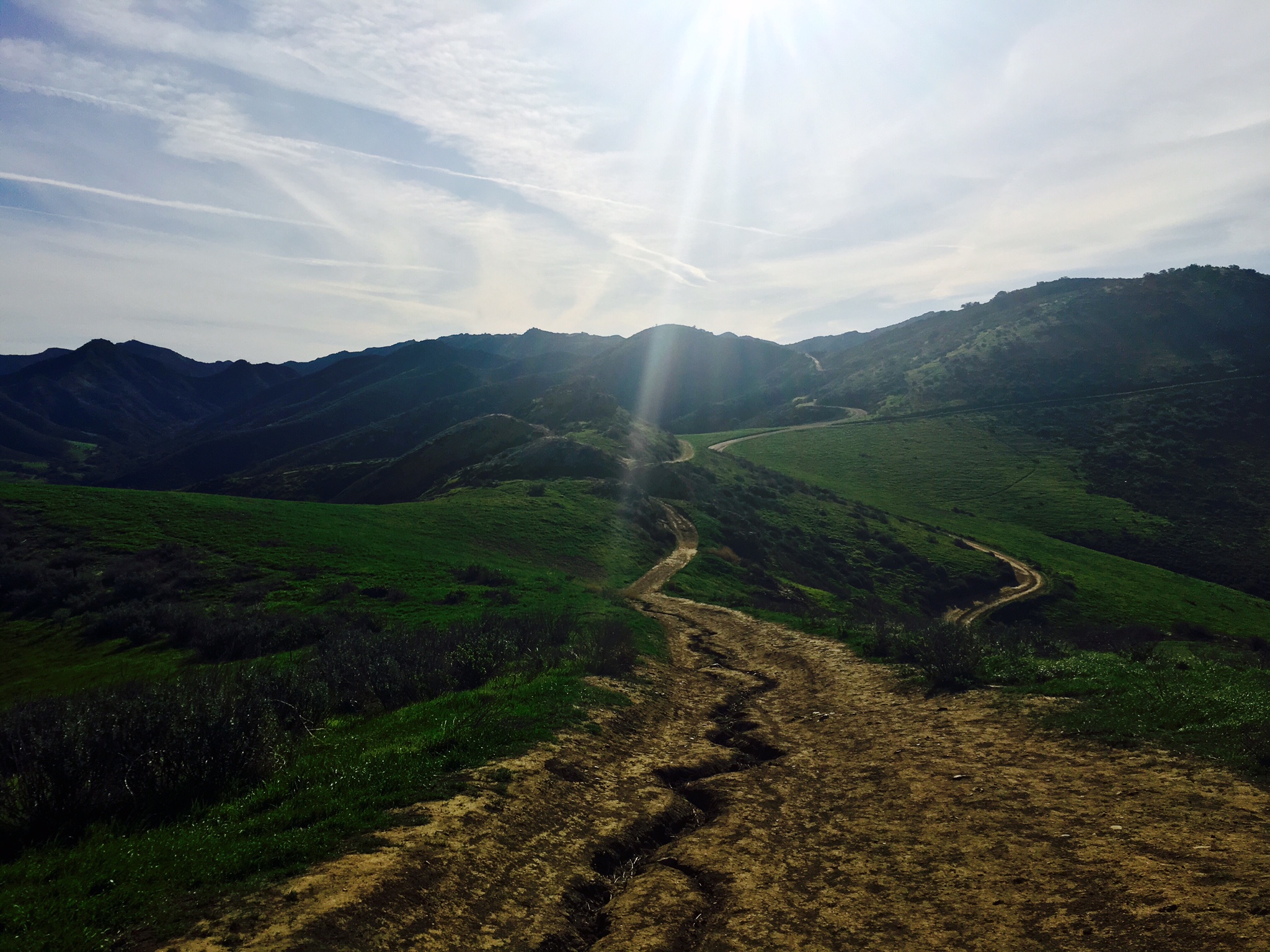 We call it our church because we talk about everything in those hills and it renews our spirit and charges us for a wonderful day. Even Rosie gets to go to church: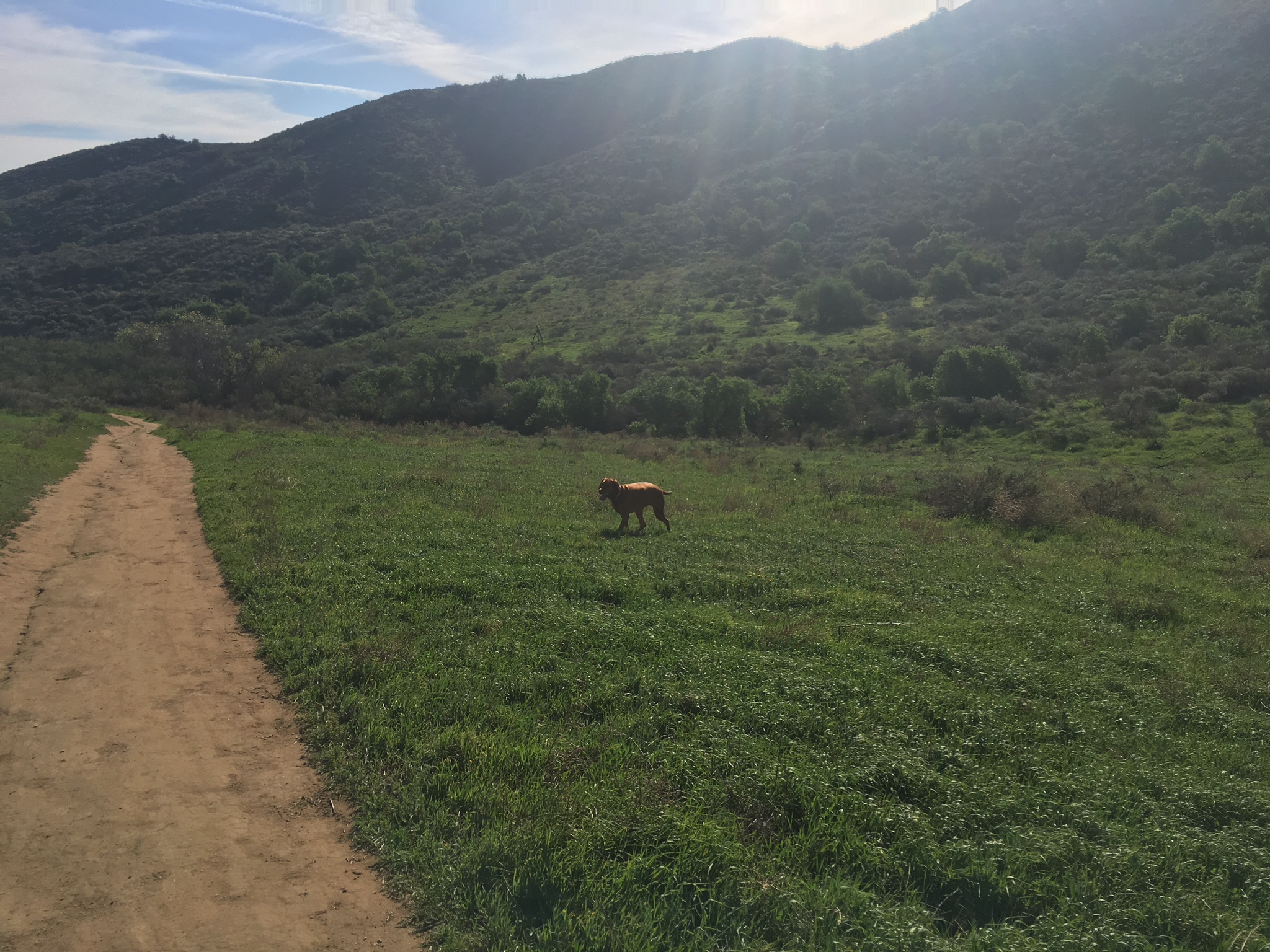 As we approach summer though…. Our nerves become unsettled. The hills truly become alive with the sound of rattling. No, that isn't the ground bees or the wind rustling through the reeds. It's the sound of thousands of terrifying damn little rattle snakes. New little snakes who can't control their venom. New little snakes that truly scare the living hell out of us (see, I told you it was like church).
Yesterday, Emily and I were making our way up the mountain when Emily let out a guttural scream and long jumped backwards. It was totally impressive but made me scream as well. Snake in the road. New little snake. Scary little snake.
After calming down, we tried to get him to scurry along but it was a beautiful day and you can't blame this cold blooded reptile for wanting to enjoy the warm sunshine.
Man to the rescue! We chucked our feminist rights right off that mountain and as this nice gentlemen approached us; we were sure he would help.
He didn't end up getting the snake to move but he did give us the confidence we needed to walk far off the side of the trail to get around him. Home free! We made it to the top and started the second part of our journey back around…
Home free my ass. We walk around the next corner and find a woman chucking rocks at the path at a rattler who is taking up almost the entire path which makes him about 3-4 feet long.
GET ME THE HELL OFF OF THIS MOUNTAIN.
We had two choices:
1. Put our big girl panties on and get around another snake.
2. Go back down the mountain and face the snake we just passed.
Crap. Both totally crappy choices.
Thankfully, this guy had places to be. I don't know if he heard mice rustling in the bushes or his mom was calling him for breakfast but he slithered off into the grass and we hustled along.
As the path narrowed to about a foot wide, our conversation became quiet followed by erratic. When we finally made it back to the parking lot, we took in one long last look at the beautiful green hills, the leaves gently blowing in the breeze and collectively said, "see you after rattlesnake season, church."
After the harrowing experience I had before breakfast, I know I needed something comforting for dinner. I love making chicken thighs and my Meyer lemon tree is busting at the seams with beautiful lemons. Enjoy: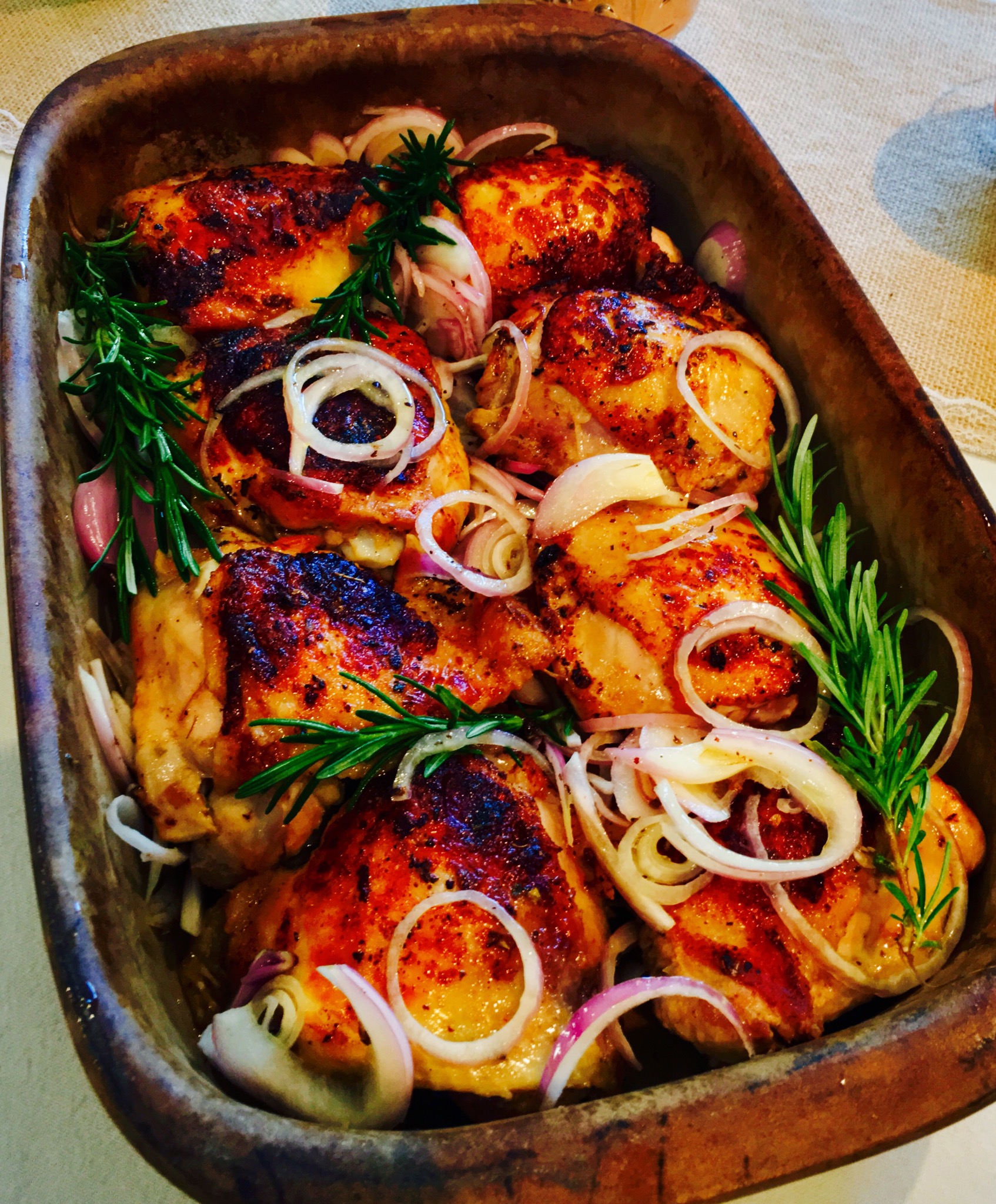 Ingredients:
6 skin-on bone-in chicken thighs
2 shallots, thinly sliced
1 Meyer lemon
1 tsp. Garlic powder
1 tsp. Salt
1 tsp. Pepper
1 tsp. Paprika
3 rosemary sprigs
2 tablespoons olive oil
Directions
Season chicken with garlic powder, salt, pepper, paprika and juice of Meyer lemon. Let marinate for 4 hours or up to overnight. Preheat oven to 375. Heat oil in a large skillet over medium heat. Place the chicken, skin side down in the skillet and cook for about 10 minutes or until chicken is nicely browned. Turn chicken over and cook for 3-4 minutes. Place chicken in an ovenproof dish and nestle shallots underneath and around chicken. Add rosemary sprigs and pour drippings from skillet over top. Bake for 20 minutes and serve!
Comments