Double Pork Roast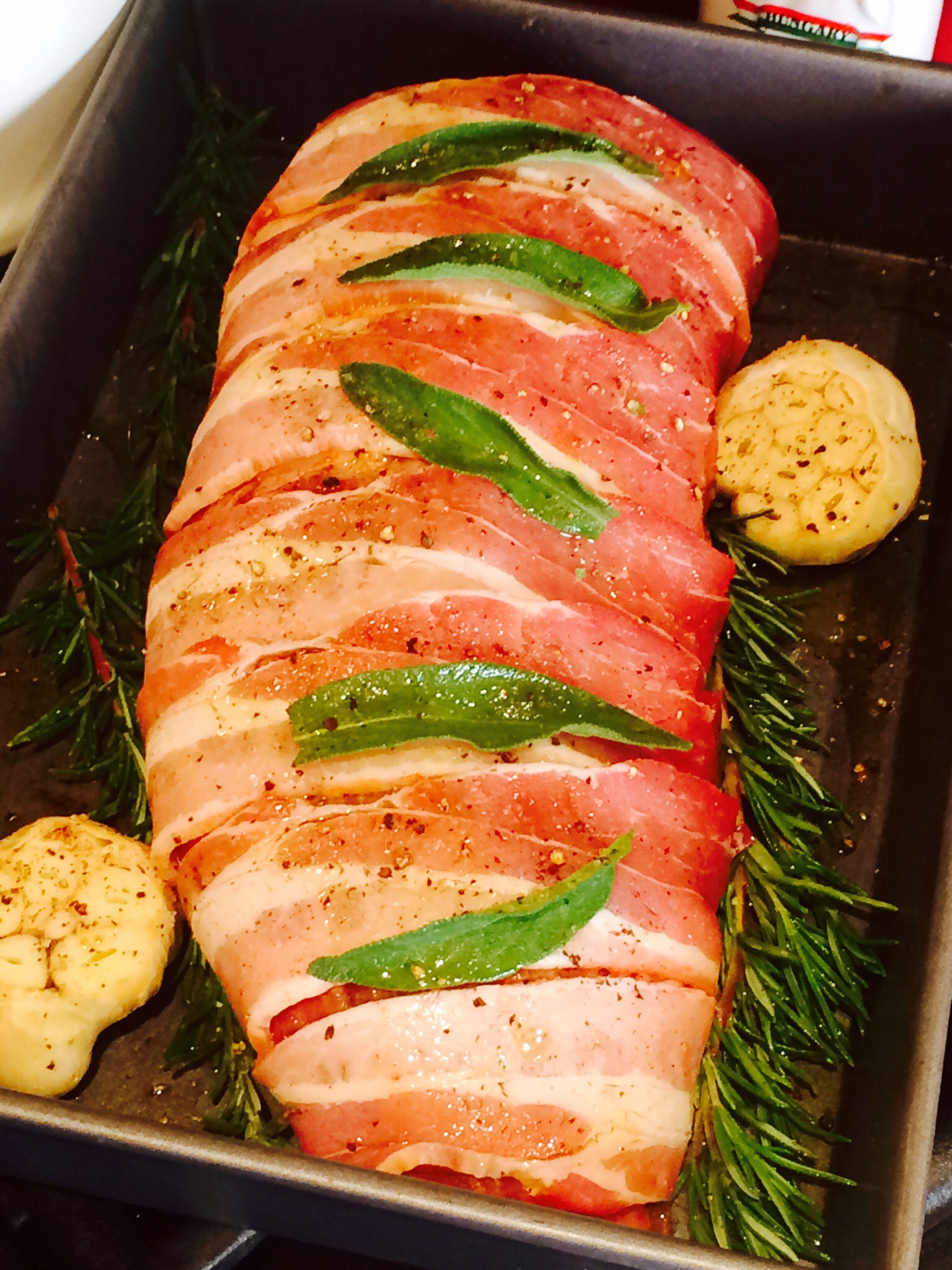 Now that Pixie and Buggies are home for summer, I've enlisted their help in running our home. I looked into lots of different chore ideas on Pinterest until I came up with an idea that worked for us. It's evolved since its inception and I will post the whole kit and caboodle (Ooooooo! Caboodles!!! Remember those from the 80's?!) in my next post.

After some sweat and tears (mostly on my part), we got it done. The house was clean and tidy (enough), the laundry was washed and put away (begrudgingly), and dinner was prepped and ready to pop in the oven (hear the angels singing?)
Yes, that is a pork roast that has been wrapped in bacon. If you know me, you know my love for piggy. Served along side some mashed potatoes, this dish was delicious.
Ingredients
3-3 1/2 pound pork roast
1 pound bacon
Fresh rosemary sprigs
Fresh sage
2 heads garlic, cut in half
Your favorite savory seasonings (I used garlic powder, onion powder, salt, pepper, amd paprika)
Directions
Preheat oven to 375. Season the roast liberally with your choice of seasonings. Wrap bacon around roast with the ends tucked underneath. Nestle rosemary and garlic around the roast, place sage on top and bake for about an hour and a half. You don't want the pork to dry out but you want the bacon crispy, kapish? Slice and serve with mashed potatoes, roasted garlic and a crusty baguette.
The end result!!!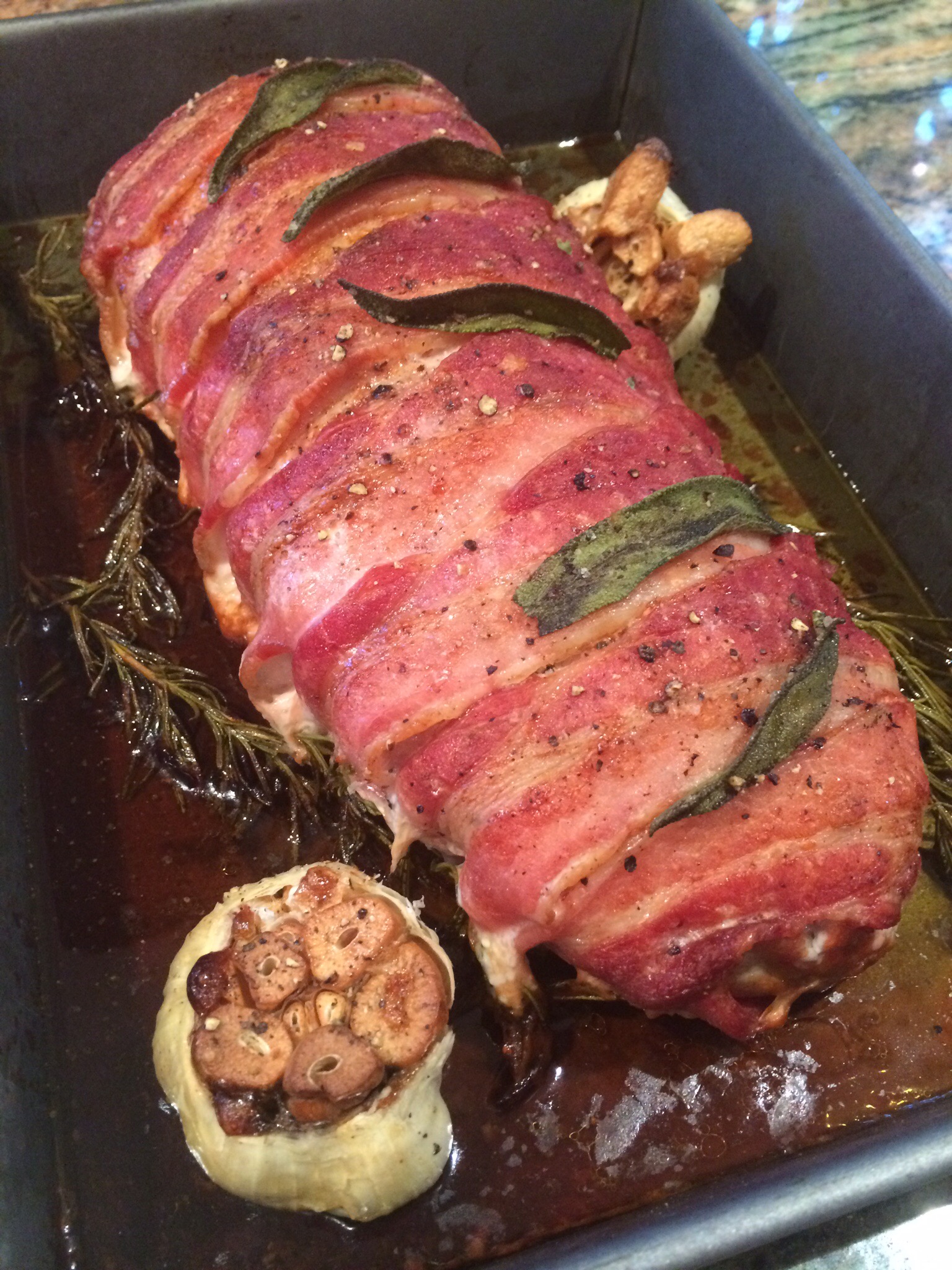 Comments