Harvest Soup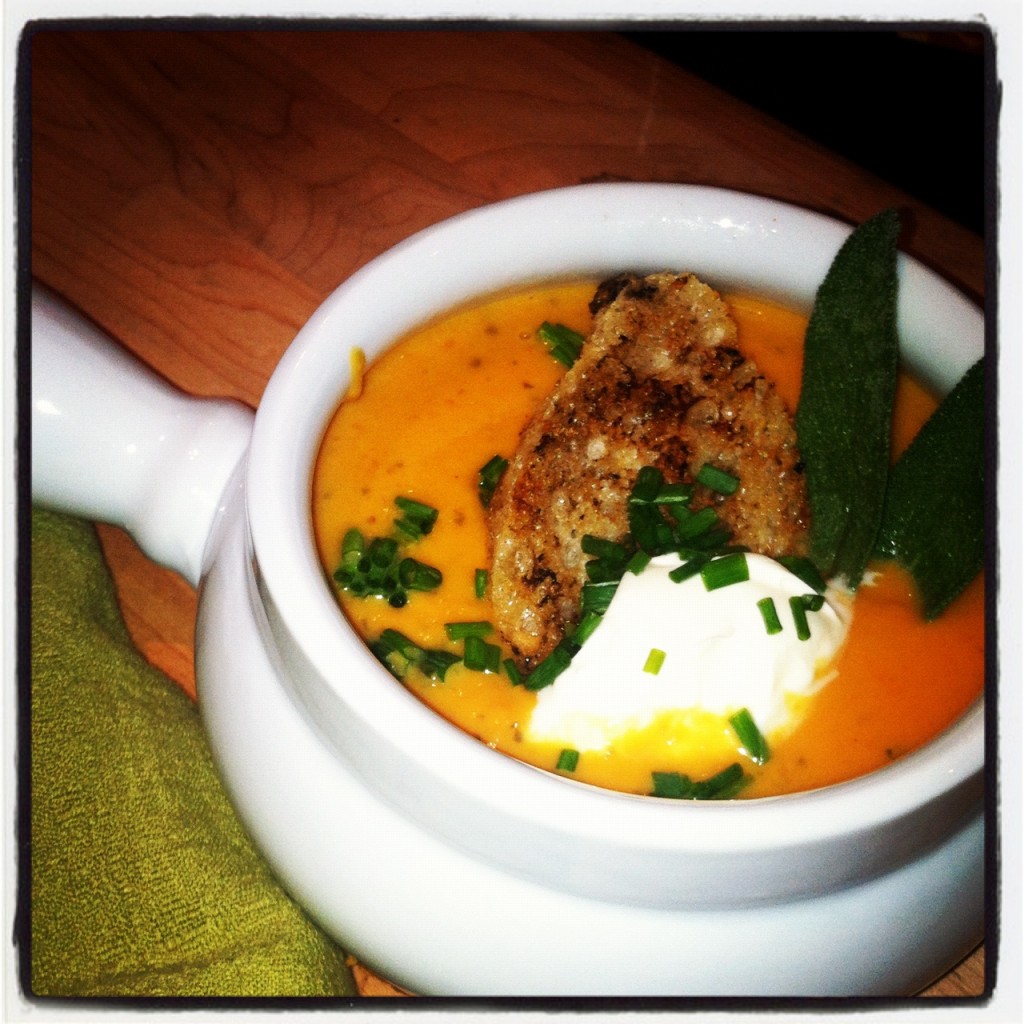 About five years ago, Jessica and I catered an Italian themed engagement party. We did a food test first with our hubby's and then for the client to make sure everything was delicious. And to give us an excuse to get together and cook. And drink wine. One of the items we served was this Harvest Soup. Actually at the time we called it Tuscan soup. It's so easy and so yum. A great starter for Thanksgiving. Or serve it in a shot glass with the crostini poking out. Or make a big ol' whopping bowl all to yourself for dinner. That's what I would do.
Ingredients
4 sweet potatoes, peeled and diced
2 tablespoons olive oil
1 small onion, diced
3 cloves minced garlic
2 cups chicken broth
1 can diced tomatoes
1/4 cup basil
1 stick unsalted butter
1/4 cup flat leaf parsley
salt and pepper to taste
Directions:
Boil sweet potatoes until tender, about 25 minutes. In a separate pan, cook the onions, garlic, tomatoes, parsley, and basil. Once the potatoes are done, drain and add to a food processor. Add the onion/tomato mixture and puree until smooth. Dump back into a large pot and add the chicken broth and butter. Simmer for about 20 minutes. Serve with crostini!
Comments