Caramel Toffee Ice Cream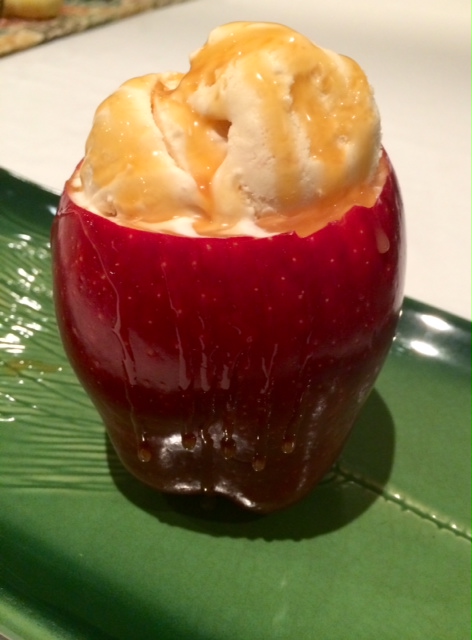 This has been on my list for a year. I have a running list of ideas I keep. I will be watching a cooking show, see a food item at the store, or my kids will say something and it gets my brain working. The list is currently about 50 items long.
I have become obsessed with my ice cream maker. I am 10 likes away from 500 on Facebook and I'm dying to hit the 500 mark because that lucky little devil is getting an ice cream maker from me. It is SO EASY and way better than anything at the store.
Vanilla Ice Cream Recipe (change the add-ins however you want!)
Ingredeints
1 cup whole milk, chilled
3/4 cup granulated sugar
2 cups heavy cream
1 1/2 teaspoons pure vanilla extract
8 caramel cubes
1/2 cup toffee
Directions:
In a medium bowl, use a hand mixer to combine the milk and sugar until the sugar is dissolved; about 2 minutes on low speed. Stir in the heavy cream (less one tablespoon) and vanilla to taste. Turn on your fabulous, super easy and amazing ice cream maker and pour the mixture into the freezer bowl. Mix until thickened, about 30 minutes.
While it is busy doing it's thing, melt 8 caramel cubes with 1 tablespoon water in a saucepan over low heat. Once it is melted, remove from heat and add 1 tablespoon heavy cream.
During the last 5 minutes of churning, add caramel and toffee bits. When churning is complete, transfer ice cream to an airtight freezer proof container and let freeze for about an hour. Sprinkle a couple of toffee pieces over the top.
Comments