Balsamic Pesto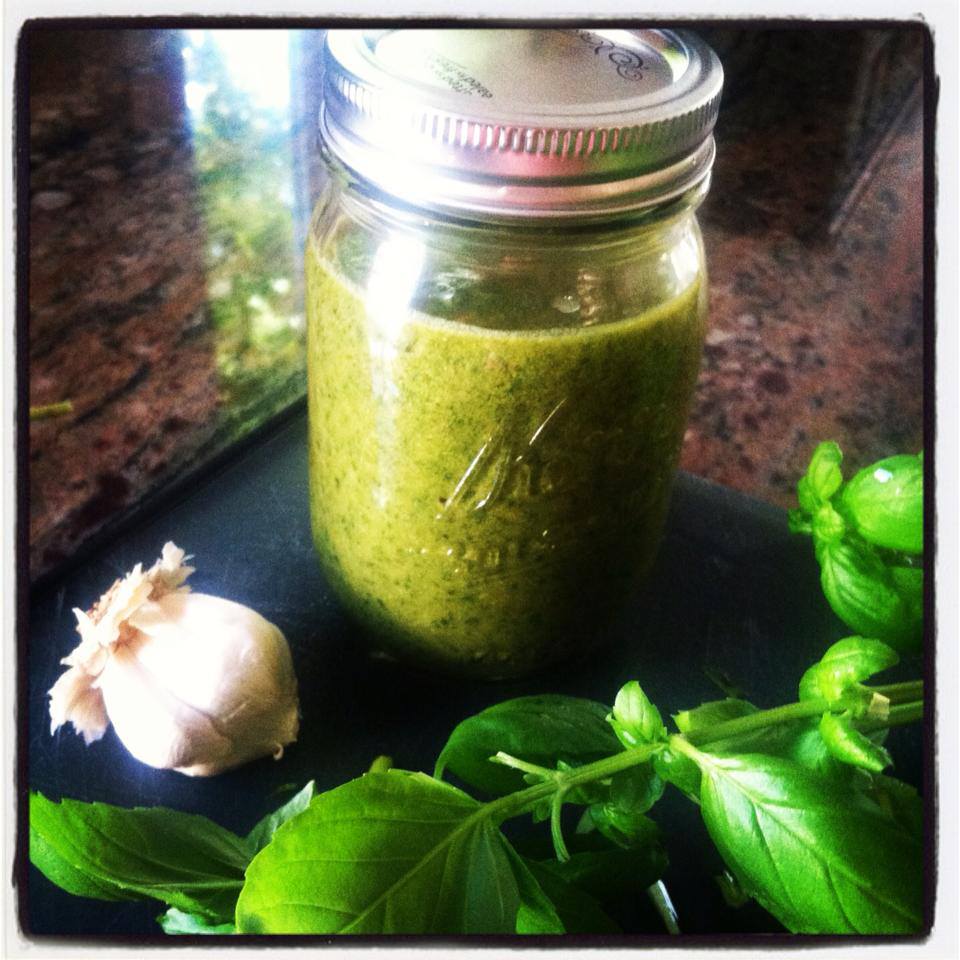 So far today I've dropped my big girl at kinder, gone to a PTA meeting, taken Rosie to the vet, signed up for dance class, went to the dentist, replaced the water filter on our fridge and replaced the wheels on my dishwasher.

Wasn't I dancing on bar tops just yesterday?! Nope. I sure as hell wasn't. More like a decade ago. A few days ago I turned thirty-freaking-four. We spent the weekend at Disneyland so that I could feel like a kid again. Except my feet hurt now and not even the cushy in my tushy could save my tailbone from the damage inflicted by the Matterhorn. Ow.
Buggies and Pixie had the greatest time and it was good for all of our souls to spend some time as a family – just the four of us.
Speaking of good for the soul…I'd like to introduce you to my Balsamic Pesto. This recipe is super quick and easy. Use it on pasta, replace the mayo in your sandwich or use it as a dipping sauce.
Hubby's Note: Or…keep the mayo AND the dipping sauce and just ADD this to your sandwhich. Replace them? That's a rookie move.
Ingredients
2 cups packed fresh basil leaves
2 cloves garlic
3 tablespoons balsamic vinegar
1/4 cup pine nuts
2/3 cup extra-virgin olive oil
Salt and freshly ground black pepper, to taste
1/2 cup freshly grated Pecorino or Parmesan cheese
Directions
Combine the basil, garlic, and pine nuts in a food processor and pulse until coarsely chopped. Add the olive oil and balsamic and run for 1 minute or until fully incorporated and smooth. Season with salt and pepper. Add the cheese and pulse to combine. Store in a mason jar until ready to use!
Comments