Soy Ginger Sticky Chicken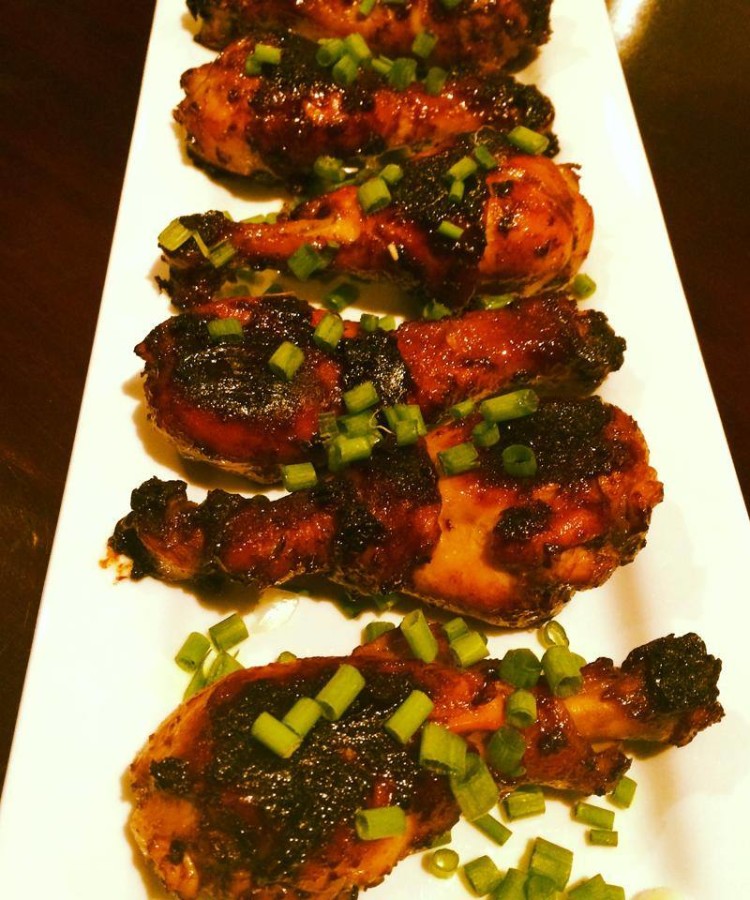 A long time ago, I made a vow to myself to enjoy life and adventure. This past weekend we celebrated my birthday at the beach. Birthday's and age have never bothered me so at the ripe age of 36, I spent the day in the ocean boogie boarding with my kids, digging sand castles and making them sand mermaid tails, throwing the ball for my dog for hours and resetting my soul with the ocean tide. I've always felt a deep connection to the ocean and lo and behold, Pixie is half mermaid 😉
For my birthday dinner, my mom made quite the spread of my favorite Asian inspired dishes. Potstickers with gyoza sauce, Sriracha Ginger Flank Steak, My favorite Southeast Asian salad; just to name a few. I made this recipe awhile back and made it again the other night. Give it a try and let me know what YOU think.
Ingredients
4 tablespoons brown sugar
3 tablespoons honey
1/4 cup soy sauce
2 tablespoons peanut oil
1 tablespoon minced ginger
2 cloves garlic, minced
1 teaspoon sesame oil
freshly ground black pepper
1/2 teaspoon crushed red pepper
8 chicken drumsticks
Scallions, diced
Directions
Mix all ingredients together except chicken and scallions. Pour over chicken and let marinate for a few hours or overnight. Heat a large non stick skillet and add chicken pieces one at a time. Pour marinade over chicken and pan fry chicken, turning every few minutes. Continue for about 45 minutes until chicken is cooked through and starts to get very dark on all sides. Place chicken on a platter and garnish with scallions!
Comments