Roasted Garlic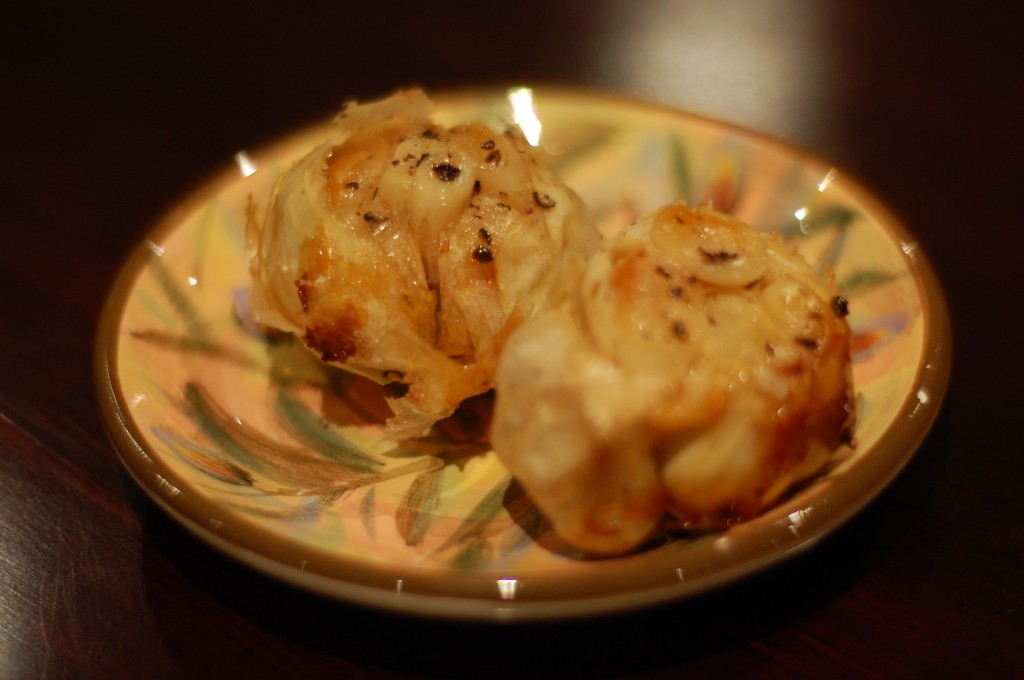 Here's the deal. Garlic is amazing. If you don't think so, you haven't had it made for you the right way. Roasted garlic is one of our favorite starter appetizers. We love serving it with some crusty French bread. Spread it across the bread, sprinkle it with some kosher salt and black pepper and take a bite. It's beyond delicious. Take it one step further by drizzling some white truffle oil over it. Or even placing a slice of avocado on top of the garlic and then drizzling with oil, salt and pepper. Mix it up peeps! Make it the way you like it – as long as you make this garlic.

Ingredients
2 heads garlic
2 tablespoons olive oil
Salt and pepper to taste
French bread, warmed and sliced
Directions
Preheat the oven to 400°F. Using a knife, cut off 1/4 of an inch of the top of cloves, exposing the individual cloves of garlic. Place the garlic heads on a sheet of foil. Drizzle a couple teaspoons of olive oil over each head and then sprinkle a bit of salt and pepper on the exposed tops. Fold the aluminum foil over top the garlic and securely close it. Bake at 400°F for about 45 minutes. Serve immediately. Use a cocktail fork or your fingers to pull or squeeze the roasted garlic cloves out of their skins.
Comments