Remy's Ratatouille Fondue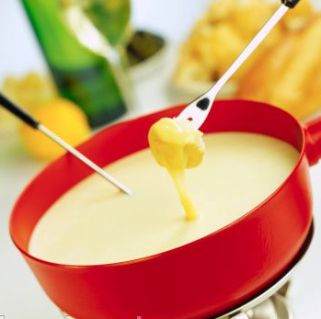 A fellow mommy-blogger and high school friend of my hubby's, Nikki Bull Pollard (http://myfootinmymouth.blogspot.com/), is currently working on an article about family movie nights and asked me to contribute some food pairings with the movies. Which I am SOOO honored to do because Nikki's blog is an overwhelmingly successful blog that absolutely cracks me up and she also contributes to www.ksl.com. The two movies she asked me to pair with are the fabulously entertaining movie, Ratatouille (which I secretly love to watch with Buggies and Pixie because it is all about cooking!) and the movie Enchanted, which stars McDreamy and that adorable Amy Adams.

If you haven't seen Ratatouille, it centers around the idea that "Anyone Can Cook".  In this case, it's a little rat named Remy who dreams of being a Chef. He ends up helping a boy he meets named Linguine become a sensation at the world famous Gusteau's restaurant in Paris. Of course it's totally entertaining, I mean Disney made it for Pete's sake. And this meal is fabulously fun for a "Family Friday Movie Night". I tried squeezing another "f" word in there but come on, this IS family night people!
What better meal to pair with Ratatouille than a family dinner of Cheese Fondue?
Hubby's Note: I cannot wait for the days when my girls are old enough to a) eat at the table with us without leaving the dining room looking like a fraternity food fight just occurred, b) can stay up later than 8pm to watch a movie without turning into something from the Exorcist, and c) actually ask me to make some REAL slow popping Orville R's popcorn instead of demanding that stinking Pirate's Booty cheese puff stuff (which they call popcorn – Blasphemers!). One day…one day.
(P.S. If you don't have a fondue pot, you can use a Dutch oven like a Le Creuset as a substitute! Also, if you're kids won't be wild for the cheeses in this fondue recipe, feel free to use more cheddar and less Gruyere and Emmentaler. You could also sub Mozzarella and jack cheeses for these fancier cheeses if it will be a bigger hit with the fam)
Ingredients
1 1/2 cups Sauvignon Blanc (yes it must be Sauv B. don't substitute!)
2 tablespoons butter
1 garlic clove, crushed
2 tablespoons all-purpose flour
3/4 cup Gruyere cheese, grated
3/4 cup sharp Cheddar cheese, grated
3/4 cup Emmentaler cheese, grated
2 granny smith apples, sliced
2 pears, sliced
1/2 pound baby carrots
1/2 pound broccoli
1/2 pound celery
6 ounces boiled rigatoni noodles
1 loaf French bread, heated and sliced
Directions
Bring the wine to a simmer in a small saucepan. Don't worry, the alcohol from the wine burns off so no alcohol will make it into your kiddos tummies. In a separate pan, melt the butter in a over medium low heat. Add the garlic and cook until fragrant. Add the butter garlic mixture to the wine and mix until combined. Mix the cheeses with the flour and then add the cheese mixture to the wine; stir until cheese is melted. Transfer cheese mixture to fondue pot. Keep warm over low flame and serve with accompaniments. Pour the rest of the wine into two glasses and snuggle up with your family on the couch and watch Ratatouille!
Comments