Pizza Toppings Cupcake Tin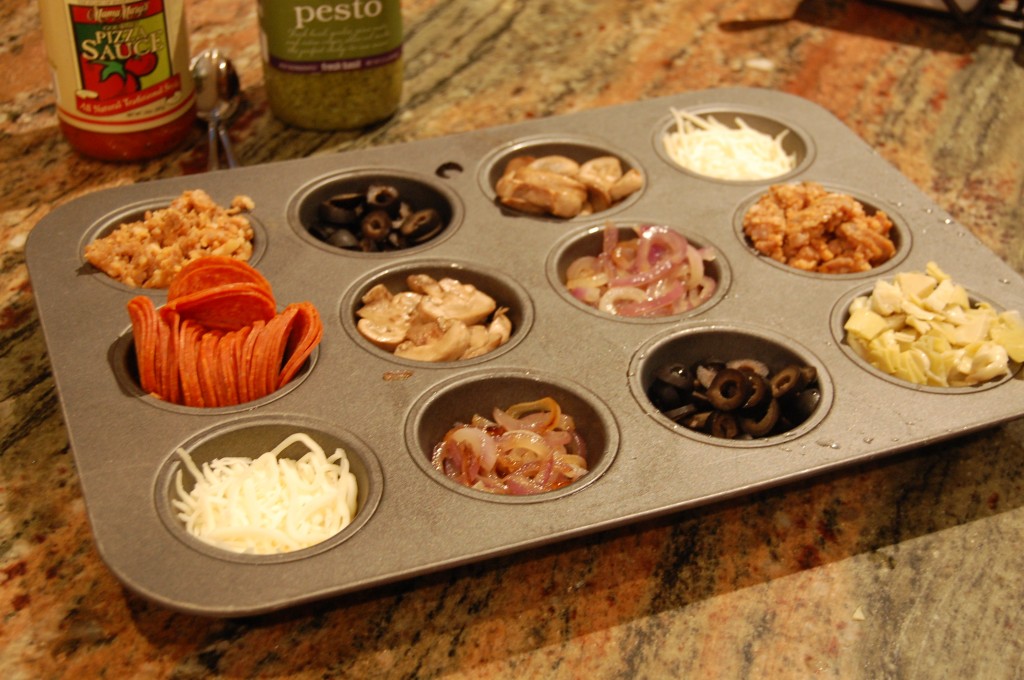 My mother-in-law has been in Florida with her family for the last few weeks so we invited my father-in-law for dinner on Friday night. He is a serious pizza lover like Ryan and I so…we made grilled pizzas. As I was preparing all of the toppings, I had an idea. I like to use my cupcake tin for snacks for the kids throughout out the day. Fresh blueberries, strawberries and other fruits, pretzels, Pirate's Booty…And I just leave it on their little table and they can grab something as their whizzing by playing or tormenting one another. So, I thought to myself, I could use my cupcake tin to display all of my toppings for pizzas. Then you could see all of the delicious little treats to put on top of your yummy pizza. And! I only have to wash one dish! Not 16 ramekins! I swear I felt like I had found a buried little treasure in my kitchen. And now you have a buried treasure in your kitchen too. Yay!
And, here is the link for my homemade pizzas!
http://www.mommybistro.com/homemade-pizza
Comments