It's My Birthday and I'll Give YOU presents if I want to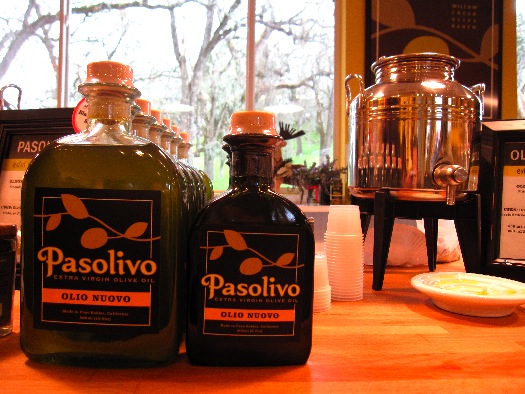 Yes sir, today is my birthday. Well, that's a white lie. It was actually on August 24th but due to the state of health in my household, I spent 6 hours in the ER with my little angels on my birthday. Everyone is finally feeling healthy again. So, I say today is my birthday because we are finally going to celebrate my birthday tonight. Good friends, good food, healthy kids and….cocktails. I was fine skipping my birthday this year but Ryan insists I get one year older. Meanie.
For my birthday I am giving away 2 bottles of Pasolivo Olive Oil. Ryan and I started visiting Paso Robles after my bachelorette party that took place there. We really didn't have a choice in whether we wanted to spend time there because on my bachelorette, I joined Tobin James wine club (I also got a pair of silk gold leopard print boxers off of a guy in Bulls Tavern but that's another story for another day.) When I got back from my bachelorette I eased Ryan into the idea of being in a wine club. I really tried to soften the blow. And… it worked! We went back to Paso and toured many different wineries and spent a LOT of time at Tobin James, tasting with the winemakers and our favorite wine pourer; Carla. Over the years we've found little gems throughout Paso Robles. One of those gems is Pasolivo. They are a family owned and operated olive farm in Paso.
A blip from their website: "Pasolivo olive oil is produced at our family's ranch in Paso Robles, located on California's central coast. We have over 45 acres of olive trees under cultivation, in varieties chosen specifically for their excellent oil.
Pasolivo is our family's signature olive oil: an estate grown and pressed extra virgin olive oil made of Tuscan olives grown on our ranch. All of our oils are made in our own olive press, just steps away from our orchard. This gives us the ability to create olive oils out of the freshest fruit available – and we believe you can taste that in our award-winning oils."
So, yeah. It's delicious. I am obsessed with their original Pasolivo olive oil as well as the tangerine and rosemary. Trust me – I get nuthin' from them for plugging their olive oil. They have no idea who I am. Unless they remember me as the crazy nut who tries all of the olive oils twice (shhhh…maybe 3 or 4 times to be honest).
To be a part of this round of giveaway, you must respond with THE BEST THING YOU HAVE EVER ATE. I know, Food Network has a show like this. But this is Mommy Bistro's version. I want all of the glorious details. Where were you? At a restaurant? At home? Dinner Party? Tell me all about the meal and what were you wearing? Did ya look cute and fashion forward (shout out to Miss Annie B for fashion forward being added to my vocab). The two lucky winners will receive some delish Pasolivo olive oil. You can even pick the flavor. And then I am going to try to recreate your dish. And I will post pictures and the recipe once I nail it.
Here is my meal. The best thing ever. in the planet. with pictures.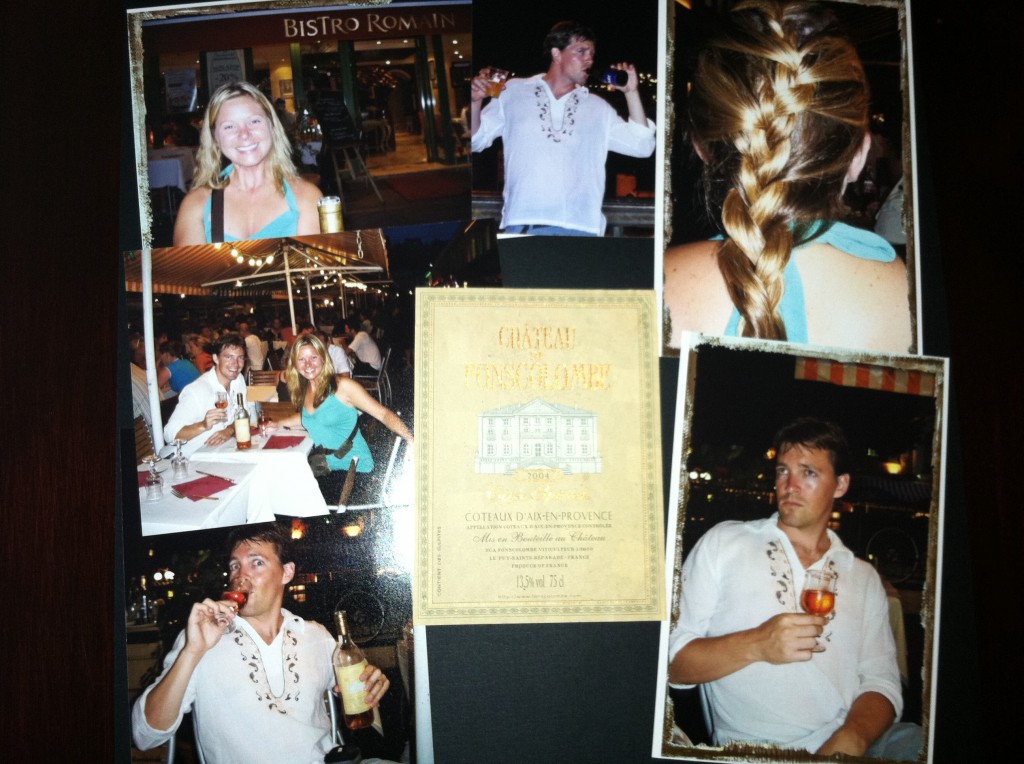 The year was 2006. The month? June. Ryan and I were in Europe for our last hurrah before trying to make babies. Who am I kidding though? We never had to try. It was the 1st try – both times. He was excited for the trying part but ended up with a wife with morning sickness – a little more quickly than I think we both thought. Anyways. Back to Europe. We decided we would take a month off and backpack through Europe. I had backpacked all over Europe after I graduated college. But Ryan had never spent much time in Europe and so we set off. On the itinerary? Paris, Nice, Lake Como (that was actually an accident but the best accident we ever made), Venice, Budapest, Munich, Berlin, Amsterdam with our trip coming to an end back in Paris.
Now I don't think I've mentioned so far that Ryan kind of likes soccer. Just a wee bit. As in, we spend an extra $10 a month on our Dish Network bill just so he can have the Fox Soccer Channel. So when we were in Europe, the World Cup was taking place in Germany. And we actually mapped out our trip to be in certain places when certain games would be played. We were in Nice when France won against Italy. We were drinking mojitos on Lido during a game between Italy and Germany. And of course we were in Germany for the finals.
Well, we were in Nice and we were having a late dinner before going to watch the game. The food in Nice is amazing because it has been occupied by the French and the Italians so many different times that it has Italian influenced French cuisine. In Nice, along the Promenade de Anglais they have dozens of bistros, little shops and mini farmer's markets. We chose this quaint little place for dinner called Bistro Romain. And I ordered Ravioli stuffed with asparagus and cheese with this cream sauce that changed my life. It was four large ravioli and when our server brought it out I thought to myself, "oh I'm going to finish that in seconds it looks so good." But it was rich. And so delicious I honestly savored every chew of every bite. Ryan of course ordered Carbonara and was done as I'm just staring at this last ravioli. Trying to find any last ounce of room in my tummy to finish it, our server brought us another bottle of Rose. Ryan is being so patient. He ends up braiding my hair (weird, I know, but we were on bottle number two) and finally…FINALLY! I finished that lonesome ravioli. Because it was so incredible I could not leave it. Not for one second. And that, my friends, is the BEST thing I have ever ate. I still think about it. Dream about it.
Years later, my in-laws were on a cruise that stopped in Nice. And yes, you guessed it, I sent them on a wild goose hunt looking for this restaurant so they too could eat this ravioli. Sadly, they could not find it and were told that the restaurant may have closed it's doors. Which I find absolutely impossible because that ravioli should be a staple for take-out or dining-in throughout European households.
Now it's your turn, send me your story. I'm going to go get dolled up for my birthday dinner but I expect my iphone to be beeping with your responses. And tonight while I gouge myself on burrata cheese I will read your stories and enjoy them. Cause I love ya peeps! And well, it is my birthday. Kinda….
Comments