Fancy Pants Mac N Cheese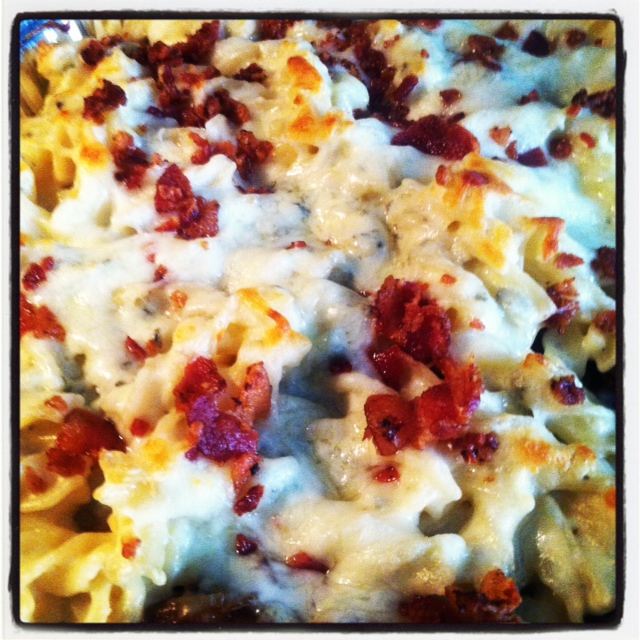 Pixie's school is the greatest school on the planet. Seriously, your kid's school cannot hold a candle to this place. It's the school you dream about, the school you see in books and think "That does not exist." But it does. I played the $590 million PowerBall game with the secret hope we would win and next year she could stay at this uber expensive school and not go public. The teachers are the sweetest, most caring downright kick ass teachers ever. The learning programs the school has instilled has made Pixie grow by leaps and bounds.
Next year, Buggies will go to the school and we are so super crazy excited for her to be there as well. Actually, I'm not sure who is more excited – Buggies or us. She tells her Hummingbird teacher for next year how she can't wait to be in her class and how soon it will be.
Anyone have an extra hundred grand I can have?
Sigh.
A few weeks ago it was teacher appreciation week. I had to spoil those perfect teachers with something delicious. I made them an arugula and heirloom tomato salad with artichokes, avocado, gorgonzola cheese, pine nuts and a cider vinaigrette. And Fancy Pants Mac N Cheese. Those spoiled rotten scoundrels were in for it! Holy cow. I made some extra for me. I came home and ate like I had never ate before. I'm thanking my stars no one saw me devouring an 8 by 8 tray of it. Shhhh…..
Ingredients:
16 ounces Cremini Mushrooms, sliced thin
Olive Oil, For Drizzling
Kosher Salt And Black Pepper To Taste
1 pound bacon
2 whole Yellow Onions, Peeled, Halved, And Thinly Sliced
5 Tablespoons Butter, Plus More For Buttering The Pan
1 cup Grated Mozzarella Cheese
1 cup Grated Fontina Cheese
4 ounces Goat Cheese
1 1/2 pounds of corkscrew pasta
1/4 cup All-purpose Flour
2 cups Whole Milk
1/2 cup Half-and-half
2 whole Eggs, Beaten
4 ounces Crumbled Gorgonzola
Directions
In a large pan, cook the mushrooms with olive oil, and a dash of salt and pepper until wilted.
Next, fry the bacon until crisp. Chop the bacon into bite-size bits and set aside.
In a large skillet over medium-low heat, saute the onions in 1 tablespoon butter, stirring occasionally, until golden brown, about 15 minutes. Set aside.
Grate the cheeses. Unwrap the goat cheese.
Cook the pasta. Drain and set aside.
To make the sauce, melt the butter in a large pot over medium heat. Sprinkle in the flour, whisking to combine. Let the roux cook for a minute or so, whisking constantly. Pour in the milk, whisking constantly, then cook the for 3 to 5 minutes, or until thick and bubbly.
Next, add the half and half, 1 teaspoon of salt, plenty of black pepper, and stir to combine.
Spoon about 1/4 cup of the hot white sauce into a small bowl containing the beaten egg, stirring the egg with a fork as you drizzle it in. Once combined, pour the mixture into the pot with the white sauce, stirring constantly. Add all the cheese in and stir them around to melt.
Add the cooked pasta and stir to coat. Splash in a little milk or hot water as needed for thinning.
Preheat the oven to 350 degrees. Butter a 9 x 13 inch baking pan generously.
Lay half the cooked onions in the bottom of the pan, followed by half the pasta, half the roasted mushrooms, half the Gorgonzola, and half the bacon. Repeat the layers, ending with the bacon. Bake for 20 to 25 minutes, or until bubbly and hot.
Comments