Butter Chicken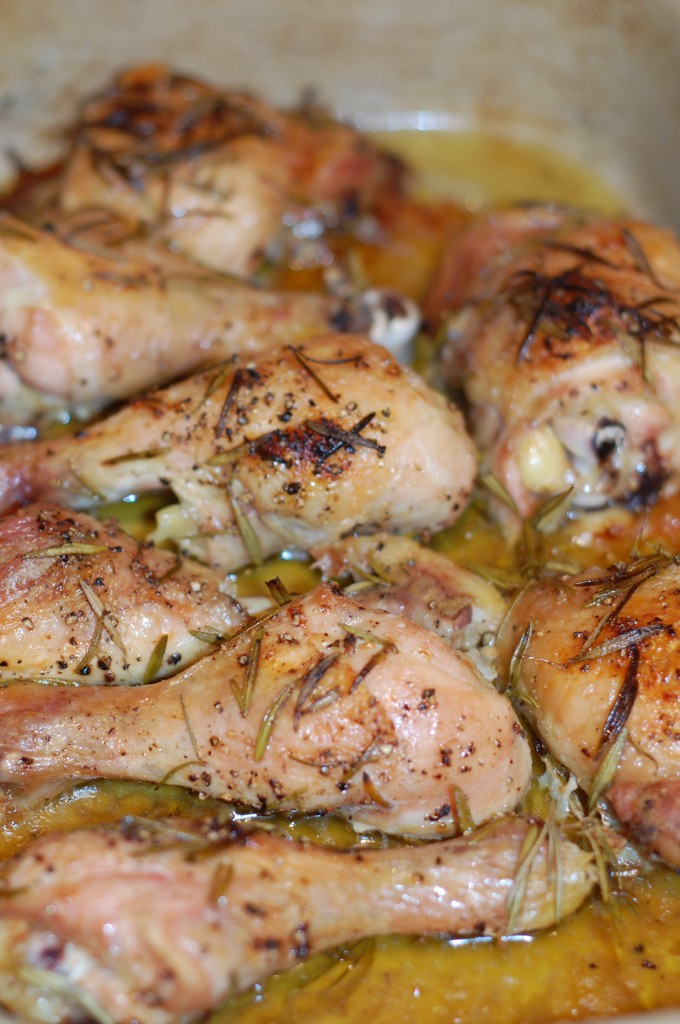 I was very fortunate that when I had my second little one (we'll call her "Buggies"), my mommy friends came by every night at 5:30 and dropped a complete meal off for my family and I for two fantastically wonderful weeks. As any mom can attest, the last thing a new mom wants to do or has the time to do, is cook a meal for your family (you're far too busy "being" the meal for your new little sleep deprivation machine). One of the meals dropped off for us was what the hubby and I now call….Butter Chicken. I find this funny because there is absolutely no butter in this dish. It should be called Rosemary Chicken or Olive Oil Goodness Chicken but alas, it is the Butter of the Chick. I usually serve this with my mashed potatoes because it helps balance out the rich flavor of the chicken. Check that recipe out too!
Hubby's Note: There's no butter in this chicken? But it's called Butter Chicken? A woman must have named this. Well, it tastes like butter. So I forgive the transgression. (More please?)

Ingredients:
6-8 drumsticks
2-3 thighs
4-5 tablespoons olive oil
2 1/2 teaspoons kosher salt
3/4 teaspoon fresh ground black pepper
2 garlic cloves, minced
8 sprigs fresh rosemary
Directions:
Heat oven to 400. Rinse the chicken and pat it dry with paper towels. Place chicken in a large bowl and drizzle with olive oil, salt and pepper. Rub to coat. Remove rosemary from the stem (if you push against the grain of the rosemary it will all pull off in one fell swoop) and add to bowl. Then add the garlic. Toss to coat. Layer in a casserole dish and bake for about an hour and twenty minutes. The rosemary comes out crispy and the chicken is seriously amazing.
Comments