Beer Can Chicken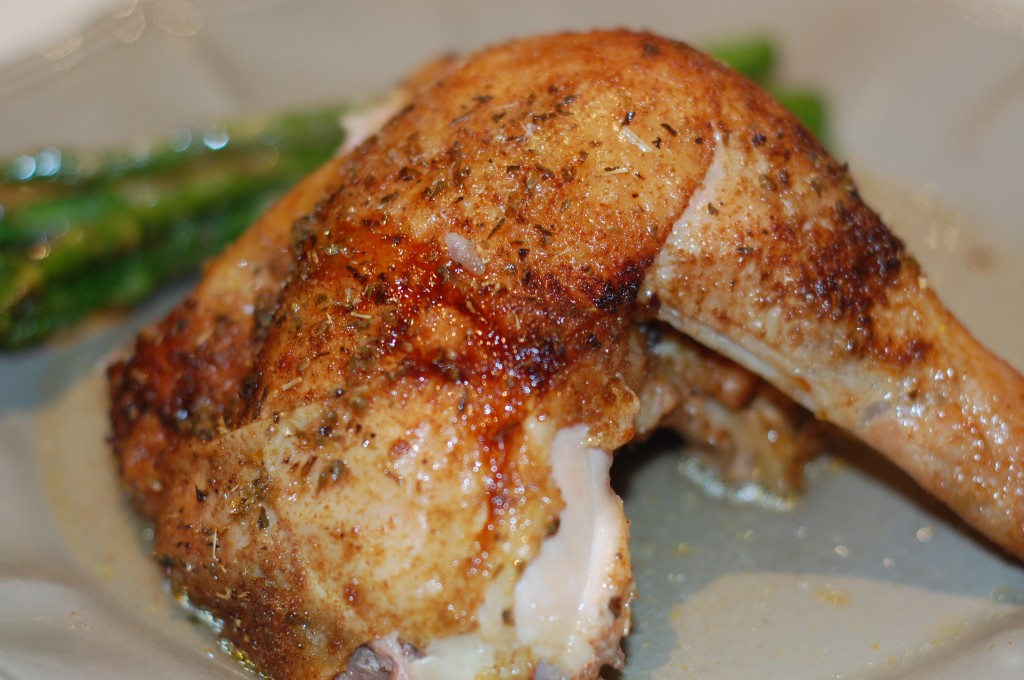 This will be the most fantastically moist chicken you have ever had. It's amazing what a Coors Light or Miller Lite can do to chicken. Serve this with some roasted asparagus, sweet potato fries or a fresh corn salad for summer. You will need a beer can chicken roaster for this. Most grocery stores even carry them these days.
Hubby's note: He, he, he. She said "moist".

Ingredients
1 whole chicken
Oregano
Garlic Powder
Kosher Salt
Fresh Ground Black Pepper
Hungarian Paprika (preferably the Szeged brand)
One can of beer – doesn't matter the brand
Olive Oil for drizzling
Directions:
Preheat oven to 375. Wash and pat dry the chicken. rub olive oil inside and out of the chicken. Then season generously with the above ingredients. Pour your beer into into the beer can roaster. Then gently place your chicken sitting right up on it. Bake for an hour and 20 minutes or until a crispy golden brown.
Comments