Bacon Wrapped Jalapenos Stuffed with Gorgonzola Cheese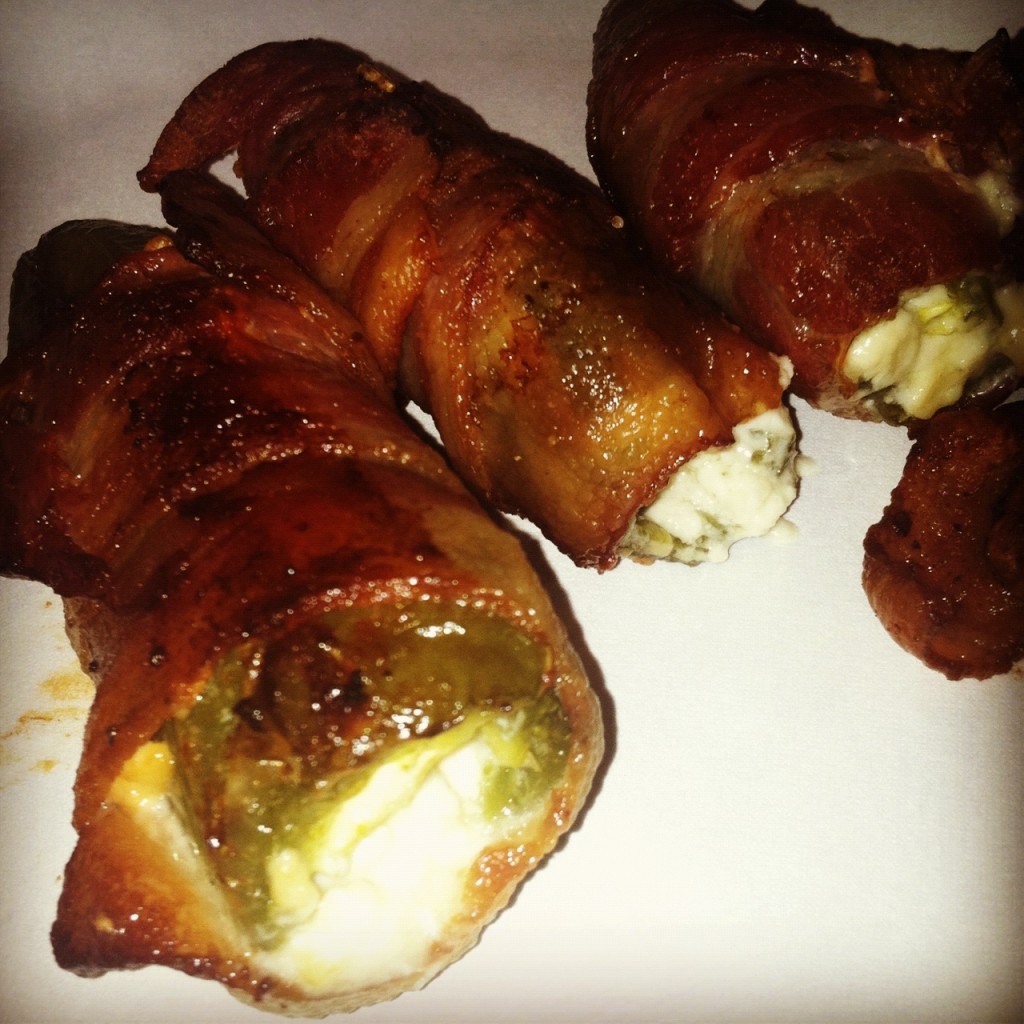 When we go camping, I'd like to be able to say I tone down my cooking and it's all hamburgers and hot dogs but I just can't do it. Food just tastes better when you're camping. Maybe it's the layer of dirt on your plate or the good company or the great outdoors. Whatever it is, it inspires me.
While camping at the Kern River a few weeks ago, I thought of these little suckers as an appetizer. After soaking in the river all day and drinking my weight in Coors Light, these little puppies sounded like the perfect appetizer while I worked on dinner. If you are worried about the spice, I PROMISE they are not spicy. After removing the seeds and membranes and baking them, the heat of the jalapeno is replaced by a smokiness. I did make these in our oven in the motorhome so the temperature may be a little off. Let me know if it is!
Hubby's Note: If you want your husband to eat something, don't use the word membrane in your description. Moving past that, yes, these things were amazing. I don't do cheese, so mine were stuffed with Roasted Garlic cloves. Can you say ridonkulous?
Ingredients
12 jalapenos (stem cut off and cored)
2 cups gorgonzola
12 slices of bacon
Directions
Take your bacon out and let it sit at room temperature for about 20 minutes. Preheat your oven to 375. After coring out your jalapenos, stuff them with gorgonzola. Wrap the bacon around the jalapeno and place on a rimmed baking sheet. I place the cut ends against each other to keep the cheese inside. Bake for about 30 minutes or until the bacon is crispy. Serve immediately!
Comments