Aguachile and Cabo Recap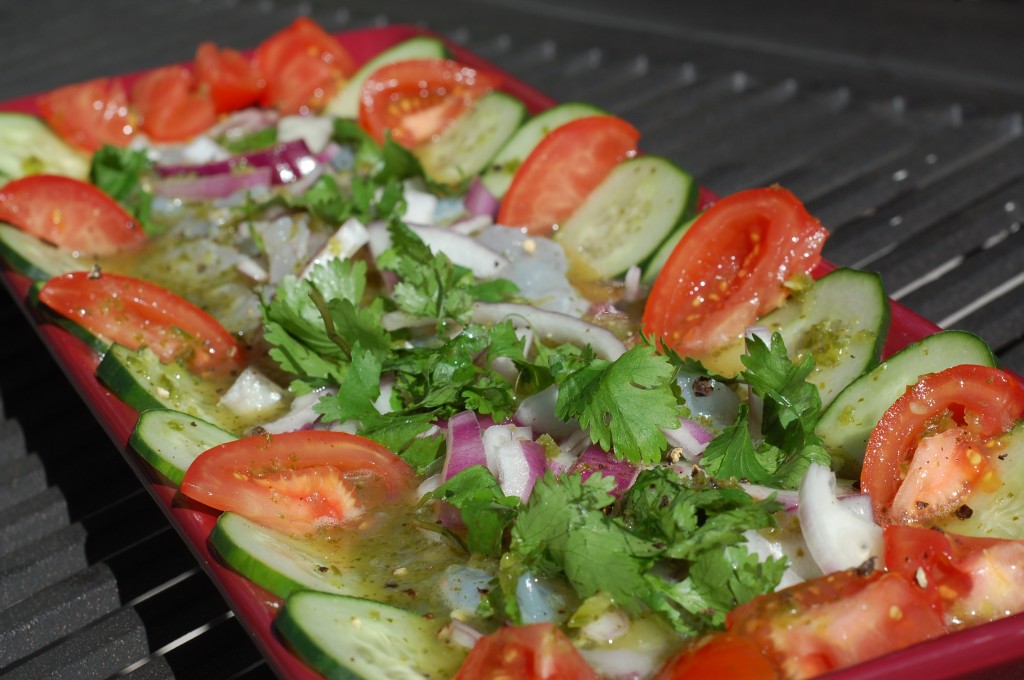 In case you haven't figured it out yet, I'm kind of a foodie. I love delicious food, I love great finds in unexpected places, I absolutely adore restaurants. When we were in Cabo, I had one of the best appetizers. EVER. But before I get to Aguachile, let me tell you a little bit about our trip….
The flight was a breeze with our two girls, Buggies and Pixie. They played games, colored, enjoyed refreshments; they were perfect angels. We got through customs, to our car and off to our timeshare. This was our first week long family vacation in almost two years. Of course we've been camping, had weekend getaways, etc. but this was our first bonafide fabulous vacation. And I knew it was going to be glorious. When we pulled into our resort, I saw bright colored mushrooms overflowing with water. Those suckers weren't there last time we went down…I walked closer, up some steps and then it was as if my magical prayers had been answered. A freaking kids water play area!! A slide! Waterfalls! An in ground trampoline! My jaw dropped and tears of joy welled in my eyes. Pixie was trailing on my heels and when she saw what I was looking at, she stopped, looked at me and said, "Mommy, I love Mexico and I never want to leave." Me too, kid, me too.
The next glorious 7 days were filled with beautiful sunshine, mariachis, swimming, enchiladas and swimming dolphins. Excuse me? What was that last part you ask? Yeah, you heard me right. Swimming with dolphins. I think we've peaked too early. How the hell am I going to top swimming with dolphins for my 4 year old?? Our beautiful dolphin swam with us, kissed us, danced with us and did some amazing flips for us. Buggies basically said, "NO CHANCE IN HELL" to me when I tried to get her in with the dolphins but my sweet Pixie jumped in and did ALL OF THE THINGS! I was so impressed with her and she loved every minute of it. (PS…pictures at the end of my post!)
The main reason for our trip was for my beautiful Ironwoman friend since preschool's wedding. She was a stunning bride and we had so much fun celebrating her and her new hubby, Shane. We spent the day with her, getting ready, drinking champagne and standing by her side as she said "I Do." And then we danced and partied like crazy people and ended the night jumping into the pool with full make-up and hair in our bridesmaids dresses. That's how I roll, people.
Back to the dolphins….After we spent our time with Aqua, our dolphin, we had to say our goodbyes and head to lunch. We heard about this new taco place that was getting rave reviews from the locals and tourists alike. So we tried it. And I was introduced to Aguachile. And I almost cried tears of deliciousness. My sister-in-law went to Cabo on her honeymoon (wedding recap in the next post!) a few days ago and I begged her to bring some home for me in a cooler. It was THAT good. Of course, I couldn't wait another minute and recreated it myself. And it was damn good. Go forth and make this.
Ingredients:
2 lb. raw shrimp, peeled and deveined
2 large cucumbers, sliced
2 tomatoes, quartered
1/2 cup finely chopped red onion
3/4 cup fresh Cilantro finely chopped
3 serrano chiles, chopped
2 cups seedless lime juice
1 clove garlic, crushed
Salt and pepper, to taste
Directions:
Peel and devein the shrimp, make a lengthwise cut and open the shrimp like the wings of a butterfly, rinse and drain well, arrange the shrimp on a platter. Place Serrano chiles, lime juice, garlic and 2 tablespoons cilantro in a blender or food processor. Blend until all of the Serrano is pureed. Pour most of the delicious mixture over the shrimp. Garnish with the red onions, tomatoes, cucumbers, and cilantro. Using a spoon, drizzle the rest of the sauce over the vegetables. Refrigerate for 15 minutes and serve!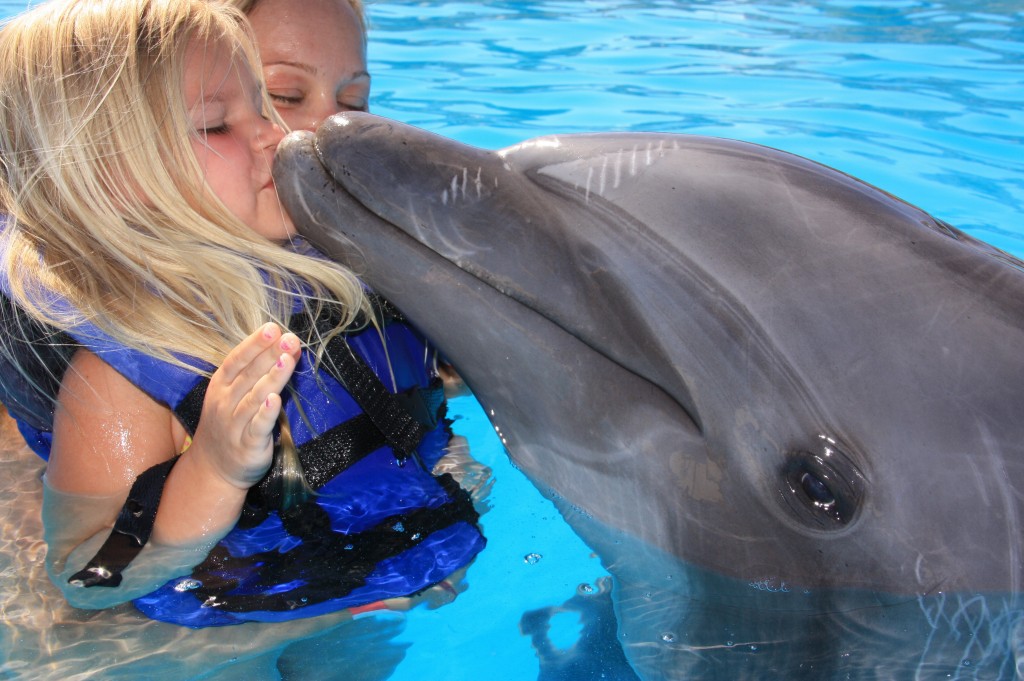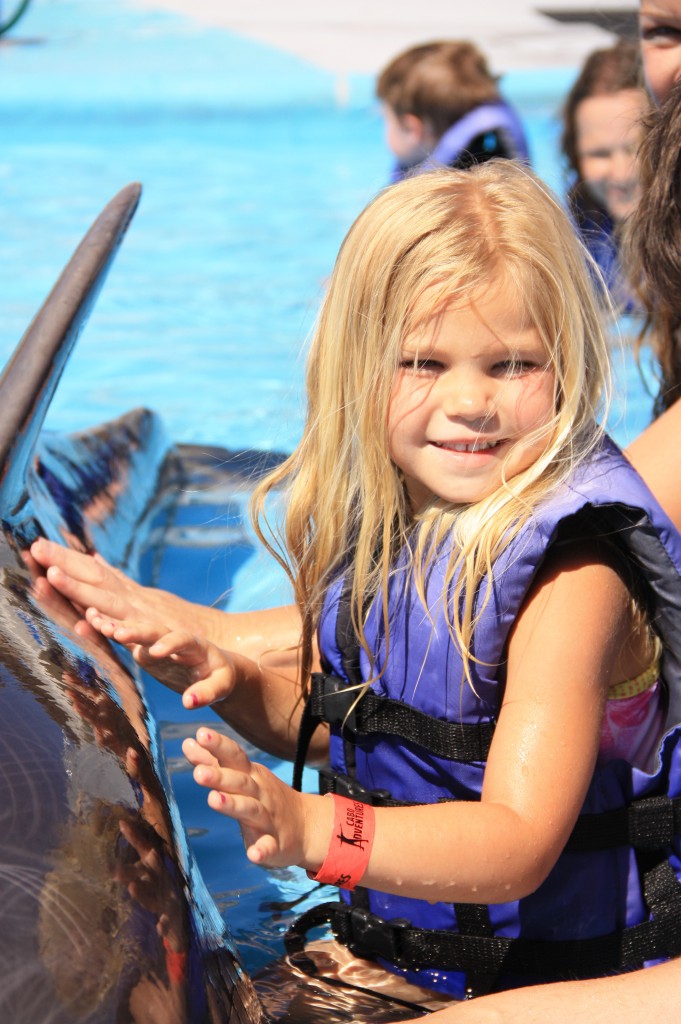 Comments