Sesame Chicken with Roasted Broccoli and Pineapple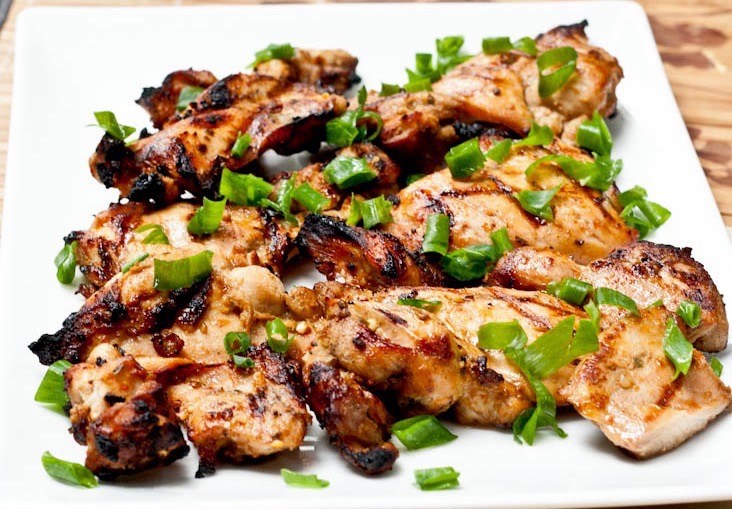 I'm sitting alone in Starbucks.
There are couples on coffee dates, college students studying, a group of older women chatting and laughing together. The sound of steam escaping from the espresso machine with the soft coffeehouse radio in the background is the perfect backdrop for people watching. Sipping my green tea with stormy clouds outside; the reminder that fall is here and the blistering hot days of summer are behind us.

And what a summer we had! Each year I neatly tuck Mommy Bistro into the corner of my mind and let her take a little vacation too. With the girls home for summer, I focus my energy on making the summer a great one. Filled with beach days, camping trips, lazy mornings, museum visits and lots of FUN; we enjoyed those weeks together. Yes there was bickering as siblings do, yes there was the resistance to helping with chores around the house and (GASP!) the dreaded grocery shopping trips. But at the end of each day, we went to bed content and filled with new memories and happy thoughts.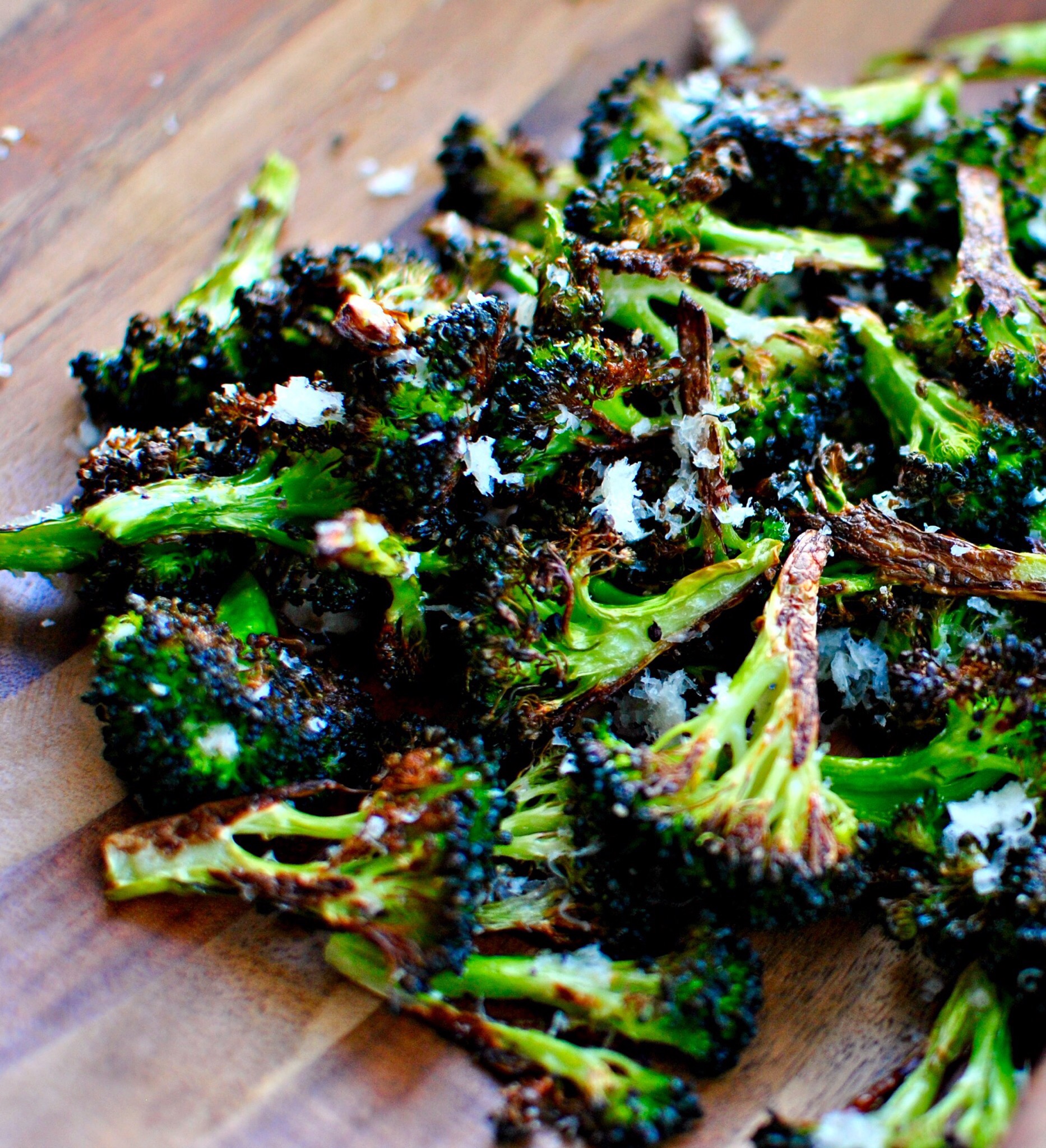 School started less than a month ago and we are already in the full swing of the school year with homework, extra curricular activities, play dates and school functions. Our afternoons are busy and we are still working out the kinks to our routines. We are still adjusting to the early morning school alarm clock and the bustle of getting us to school on time. That being said, I've been working on easy weeknight meals. Things either thrown into the slow cooker or things I marinate the night before and quickly assemble for the family the next day.
This dish has become a staple in our house. It's a crowd pleaser and super simple.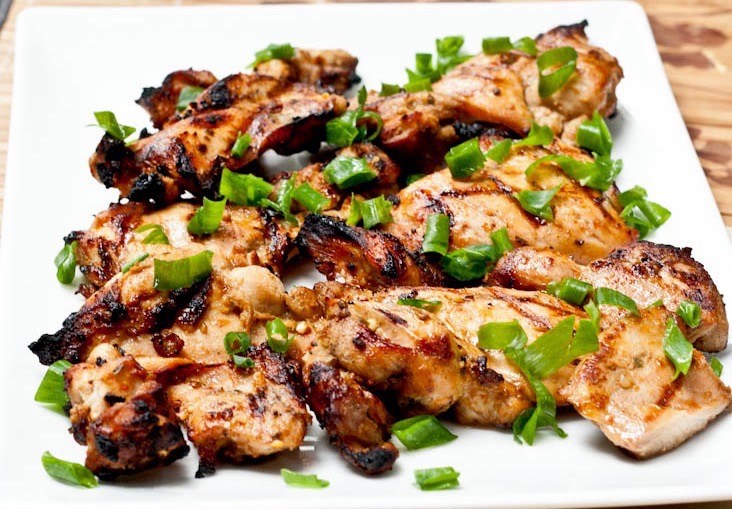 Sesame Chicken with Roasted Broccoli and Pineapple
2016-09-14 14:25:19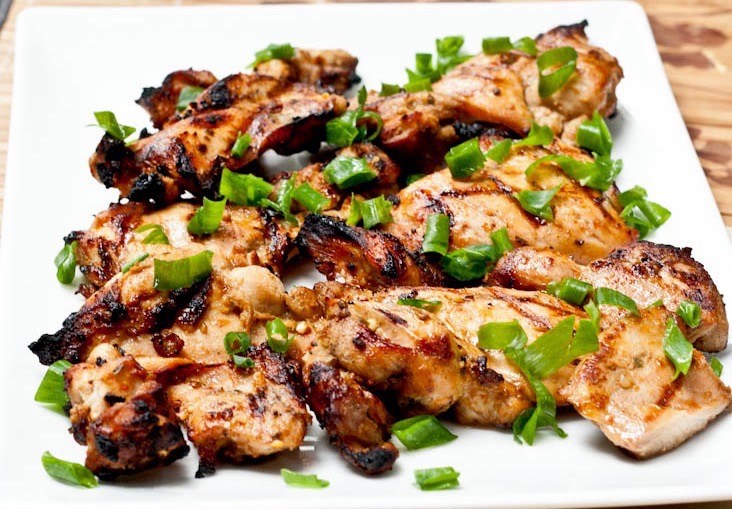 Serves 6
Quick weeknight meal
Ingredients
6 boneless skinless chicken thighs
1 head broccoli, chopped into quarter size pieces
2 ounces soy sauce
1 teaspoon chopped garlic
1/2 teaspoon chopped ginger
1/2 teaspoon sesame oil
2 tablespoons brown sugar
1 teaspoon garlic powder
Olive oil.... You'll need about 1/2 cup total
Salt and pepper to taste
Steamed white or brown rice
1 pineapple cored and sliced
Instructions
Add chicken to a large ziploc bag. Whisk soy sauce, fresh garlic, ginger, sesame, and brown sugar and pour into ziploc bag.
Seal and toss chicken around inside the bag getting that delicious marinade all over the place. Marinate overnight.
When you're ready to make your nightly grub, preheat oven to 400. Toss the broccoli with some of the olive oil, garlic powder, salt and pepper. Throw it onto a rimmed baking sheet and bake for about 20-25 minutes, tossing halfway through cooking.
Grab a big skillet, add some olive oil and then throw your chicken in there. You want to sear it for about 4-5 minutes per side and then continue to cook until cooked through. Put some rice down with chicken and broccoli on top. I like to put pineapple slices on the side and then drizzle Sriracha over it all cause I've got a serious spicy addiction. I can't help myself. I always double this recipe and send leftovers to work for the hubby and sometimes save some for myself for lunch as well.
Mommy Bistro http://www.mommybistro.com/
Some fun pictures from our summer: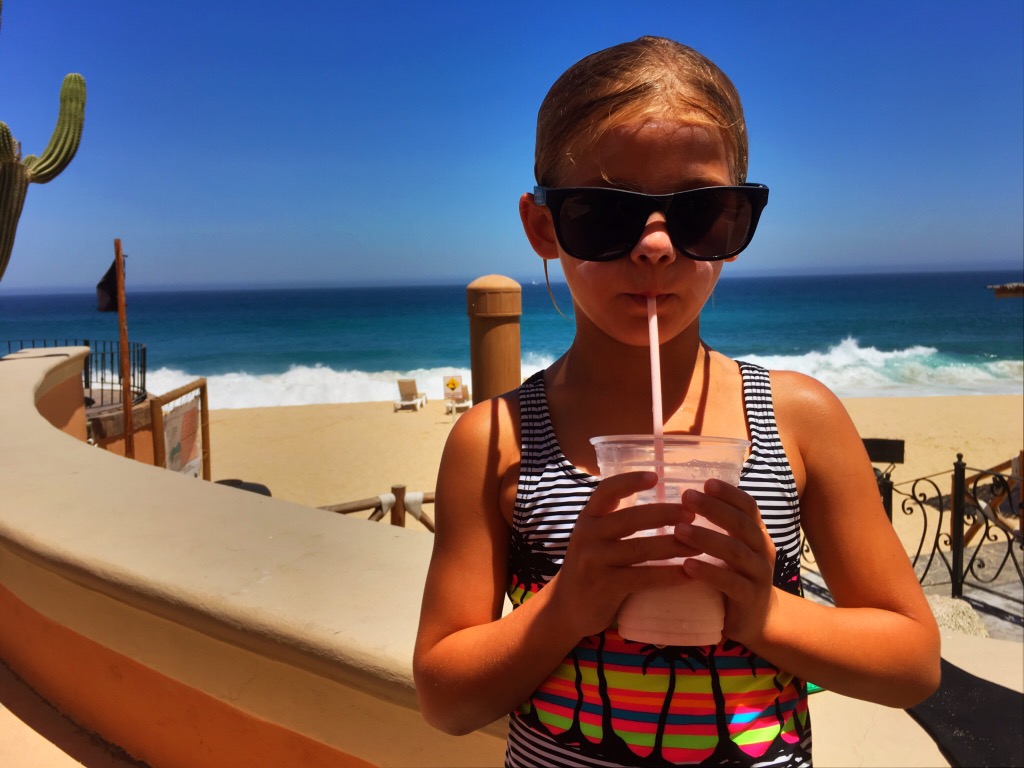 Comments