Lovely Lady Cilantro Corn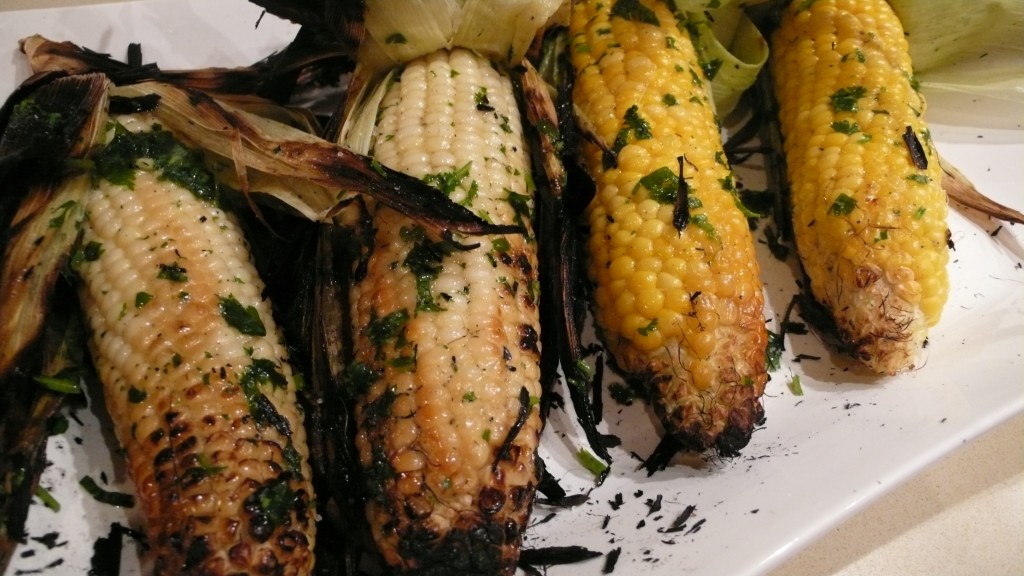 I'm guessing I have your attention. In 2005, I was going in for my 6th round of Iodine Radiation treatment. I swear this story is good. Not depressing. But I will tell you this. I had 100% Follicular Thyroid Cancer at the age of 4. I spent 2 years in the hospital and I was diagnosed cancer free just before my 6th birthday. (Yay!) I went on to regular schooling, made friends, graduated high school, graduated UCLA, met my husband and then….In 2003, a week before my wedding I got THE news…the cancer was back. I went through a round of Iodine treatment in March of 2004 and then again in December of 2005. I'll have you know that I have now been cancer free for the 2nd time for 5 years (holllllla!!!!!!)
Well, my sweet, sweet girlfriends threw me a last hurrah before I had to go on an Iodine free diet that would last 30 days until my final treatment. And that last hurrah included all of the indulgences that I would not be able to eat. Seriously, people, iodine is in EVERYTHING. You can basically eat tomatoes and beef. So, we had Cheesecake Factory's avocado egg rolls and godiva chocolate cheesecake, Killer Shrimp (which…sigh…is no longer around), and slew of homemade delicious treats that I cannot remember but I know they were de-lish.
What I do remember is that my darling best friend, Jessica, was growing cilantro in the fields behind her house that her and her hubby owned. One thing led to another, and we were streaking through the cilantro fields. Hey! You only live once and it is a memory we still talk about. A lot.
I give you Lovely Lady Cilantro Corn. And. Some pictures.
Hubby's note: Two things: a) meat without salt (iodine) is flavorless and bland, and b) when you mention that you and your girlfriends streaked the cilantro field and then you say you have pictures…these are NOT the pitures i expect to see. I expect a private viewing later. But…A++ on the cilantro buttered corn.
Ingredients:
4 whole corn
1 stick room temperature butter
1/2 cup minced cilantro
1 minced garlic clove
1/8 teaspoon kosher salt
Directions
Mix butter, cilantro, garlic and salt in a bowl. Set aside. Pull back corn stalk and remove corn silk. Pull corn husk back up and place corn intact in a pot of water. When ready to grill, place corn directly on the grill for 5-7 minutes per side. This will steam the corn and not burn it. When the corn is done, pull the husks back and smear on the cilantro butter mixture. Pull the corn husks back up and serve!
Now for the Lovely Lady Cilantro Pictures. I will say this. You ONLY get the two pictures that would ever. ever. ever be appropriate to post on my blog. 😉 Molly, Jessica, Ally, Heather and Natalie: I expect some good response from this one! Oh and the silver hat and the glowsticks were because I would be radioactive.
You didn't think I would actually post the nudey booty streaking pictures, did you???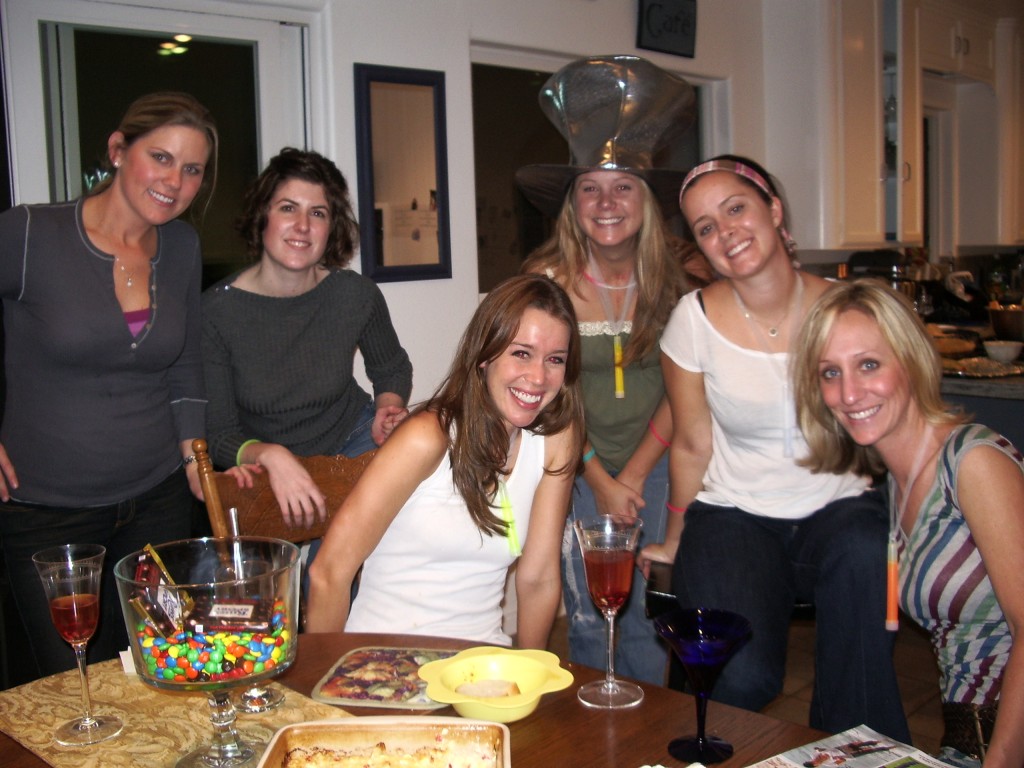 Only one more: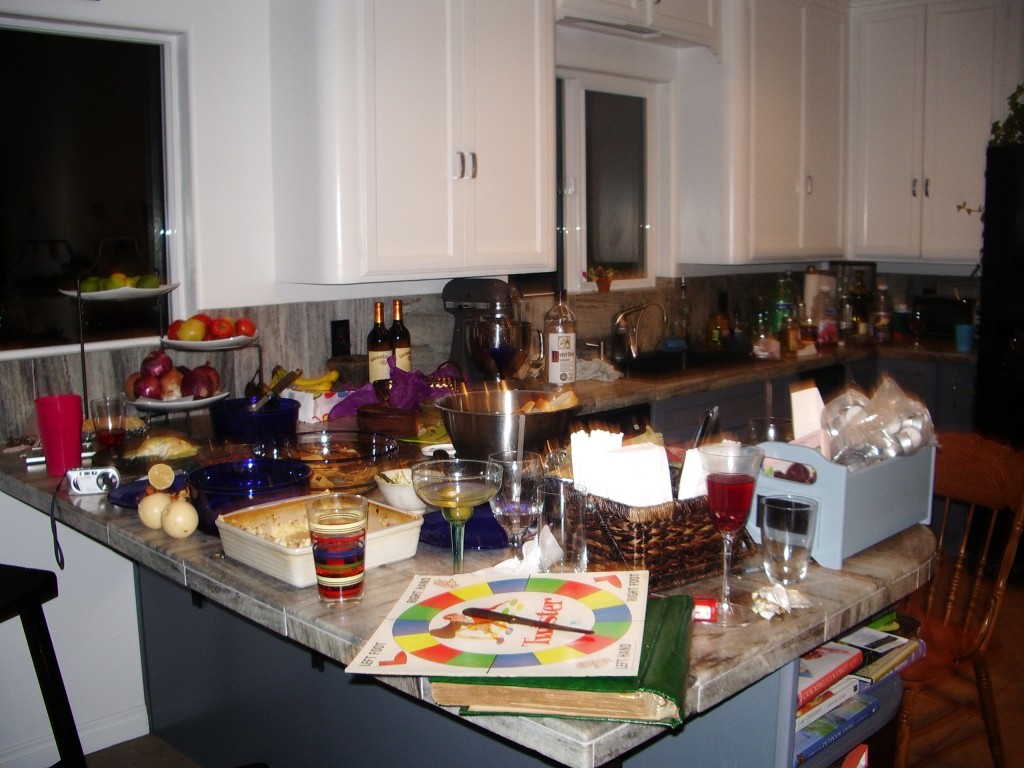 Comments