Guiness Chocolate Cake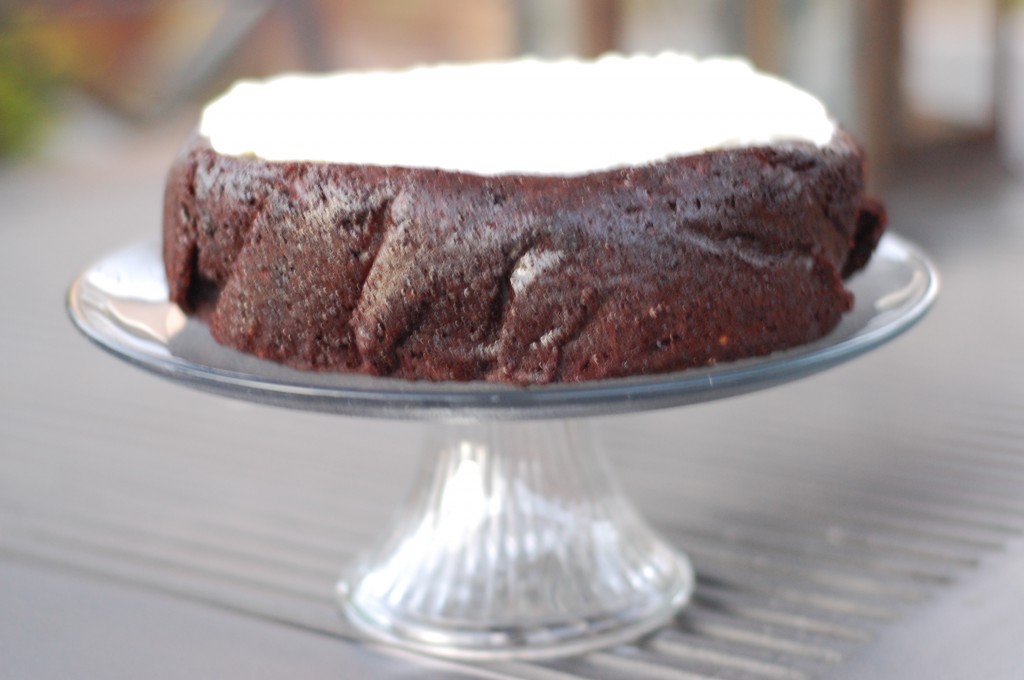 I've been making this cake for years. It's rich and moist and the frosting is so stinkin' good. With St. Patty's day happening tomorrow, I thought it was a great time to share this cake with you!
In other news, it's supposed to be a horribly rainy weekend so I see a lot of fires and slippers and movies in our future. I'm fighting a cold too so I have the motivation of a sloth. Laundry is done, house is clean…. enough.
Make this cake tomorrow for your family. Or your friends. Or just for you and two forks so you can double fist eat this cake.
adapted from Nigella Lawson
Ingredients for the cake:
1 cup Guinness
1 stick plus 2 tablespoons unsalted butter
3/4 cup unsweetened cocoa
2 cups superfine sugar
3/4 cup sour cream
2 eggs
1 tablespoon pure vanilla extract
2 cups all-purpose flour
2 1/2 teaspoons baking soda
Ingredients for the frosting:
8 oz Philadelphia cream cheese
1 1/2 cups confectioners' sugar
1/4 cup heavy cream
Directions:
Preheat the over to 350 F, and butter and line a 9 inch springform pan.
Pour the Guinness into a large wide saucepan, add the butter — in spoons or slices — and heat until the butter's melted, at which time you should whisk in the cocoa and sugar. Beat the sour cream with the eggs and vanilla and then pour into the brown, buttery, beery pan and finally whisk in the flour and baking soda.
Pour the cake batter into the greased and lined pan and bake for 45 minutes to an hour. Leave to cool completely in the pan on a cooling rack, as it is quite a damp cake.
When the cake's cold, sit it on a flat platter or cake stand and get on with the frosting. Lightly whip the cream cheese until smooth, sift over the confectioner's sugar and then beat them both together. Or do this in a processor, putting the unsifted confectioners' sugar in first and blitz to remove lumps before adding the cheese.
Add the cream and beat again until it makes a spreadable consistency. Ice the top of the black cake so that it resembles the frothy top of the famous pint.
Comments