Crockpot Tortilla Soup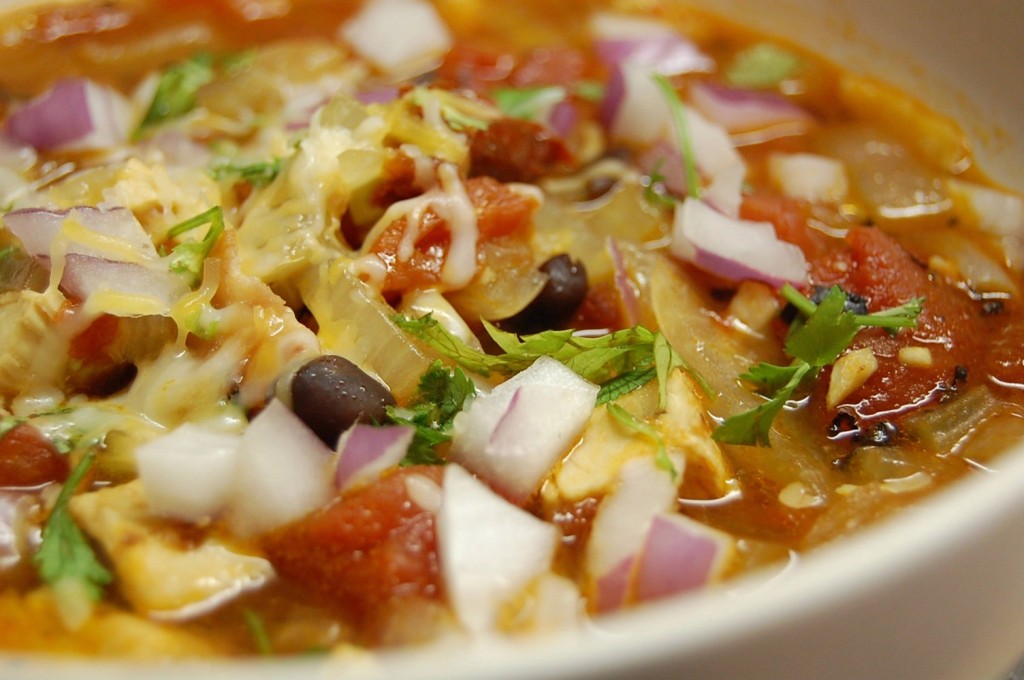 The past two winters in California have been less than fun. Us Californians are used to having short winters with a month or two TOPS of rain. However with all of this global warming hullabaloo we had no summer last year and two very long, rainy, windy and cold winters. Our poor agriculture took a massive hit. So, that left us stuck in doors quite a bit. With the fireplace going almost every night, soup just sounds GOOD. This crockpot tortilla soup is a fabulously easy meal to throw in first thing in the morning and then forget about so you can tackle bigger things like "where in the world can we go play indoors today with the kids where they won't catch some germs and get sick…again!"
This soup holds well so throw the leftovers in a tupperware and freeze it for the next round of wintery storms.
Ingredients:
4 boneless, skinless chicken breast
1 can corn (drained)
1 can black beans (drained)
1 can fire roasted and diced tomatoes
1 small can diced jalapenos (use however much you like for spiciness)
1 small can diced green chilies
1 medium onion chopped
1 tablespoon garlic
4-5 cups of chicken broth
Toppings:
Avocado
Cilantro
Cheese
Crunched tortilla chips
Directions:
Add all ingredients to crock-pot. Cook on high for 4-5 hours. Then use two forks to pull the chicken apart (this should be very easy). At this point see if you need to add more chicken broth. Continue cooking an additional 1-3 hours. Spoon soup into serving bowls and then garnish with desired toppings.
Comments