Brussels and Bacon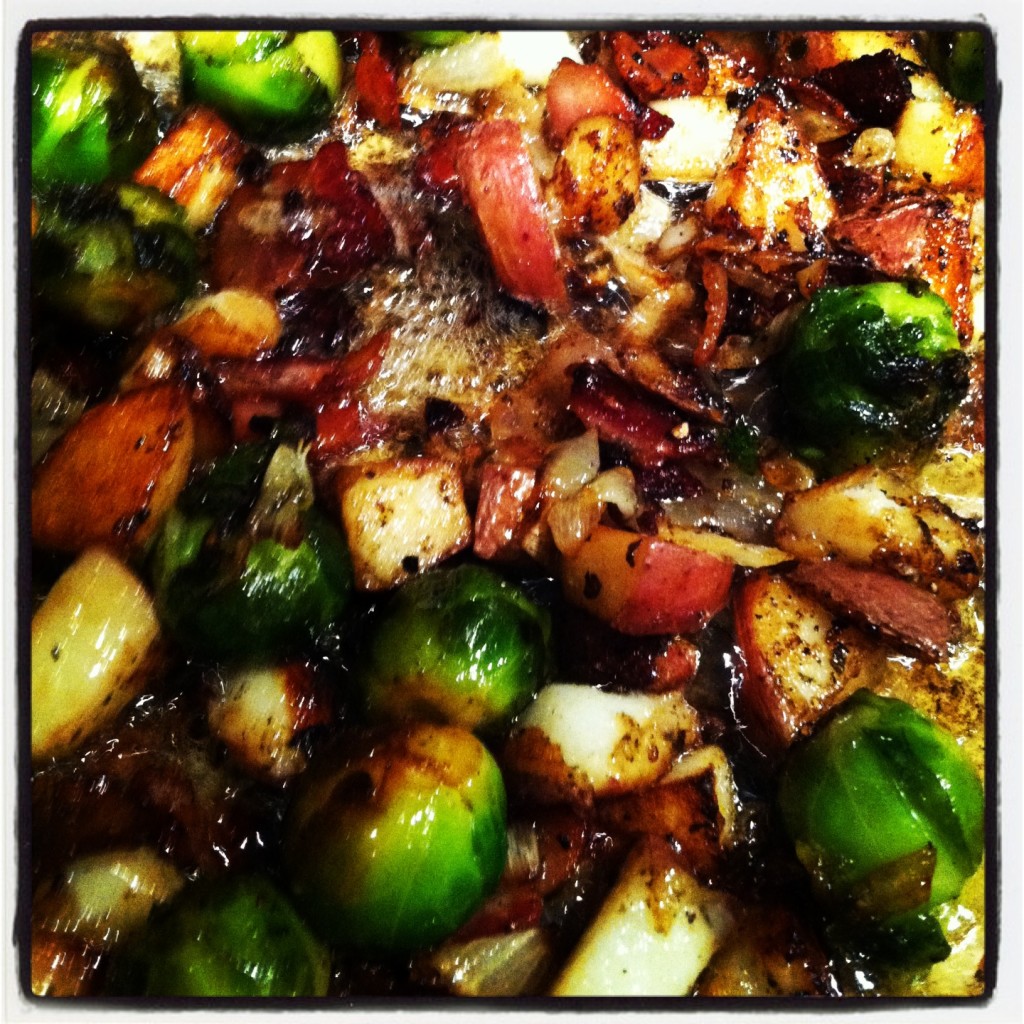 About a year ago we visited some great friends down in Encinitas. They are total foodies so I LOVE eating with them. One night they spoiled us rotten and made these amazing New York Steaks with clarified butter, a delicious fennel salad and brussels with bacon.

It has only been in the last year that I have really fallen in love with this perfect little veggie. And you just can't go wrong pairing anything with bacon.
Ingredients
1 pound bacon, cut up into one inch chunks
1 red onion, sliced into rings and then cut in half
4 cloves garlic, roughly diced
1 pound mini Brussel Sprouts or large ones cut in half
6 red potatoes, diced into one inch pieces
Olive oil and Balsamic Vinegar
Salt and Pepper
Directions
Add bacon to a hot skillet and cook for 7-10 minutes or until crispy. Remove the bacon with a slotted spoon but keep the delicious grease in the pan. Add the onions, garlic, potatoes and brussel sprouts and cook for 20 minutes, turning every few minutes. If the pan starts to stick, add a tablespoon or two of olive oil. Keep cooking until the onions are a golden brown and the sprouts start to get crispy. Add the bacon back to the pan. Drizzle a couple of tablespoons of balsamic over the entire pan. Season with salt and pepper and serve immediately!
Comments