Ahi Tuna Poke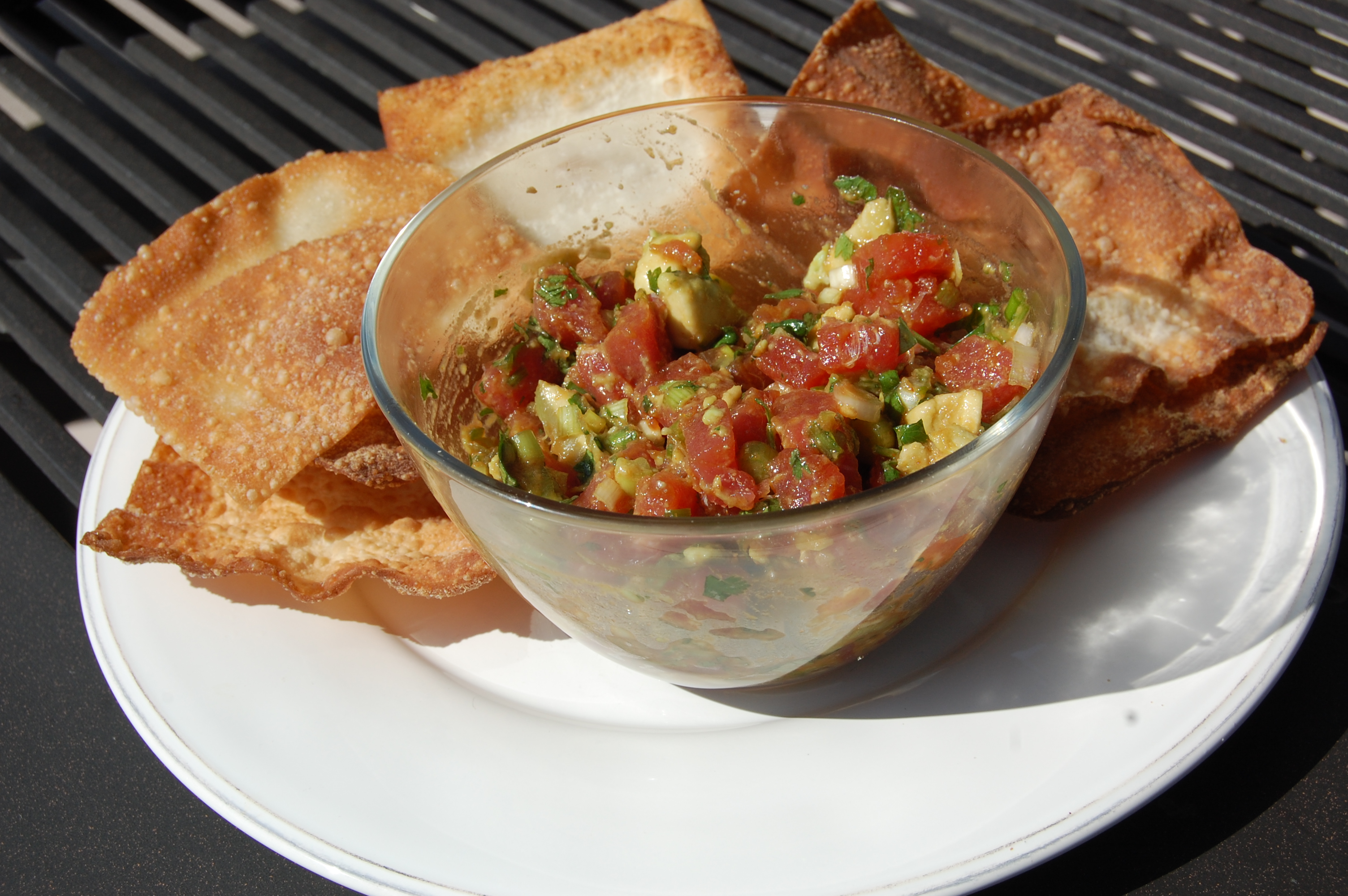 It's summer here in California. Glorious summer! Our June gloom has burned off and we have moved into the wonderfully beautiful days of summer. The birds are chirping, the sun is shining, my puppy is finally sleeping through the night; everything's coming up roses! We've been very busy with swim classes, gymnastics camp, beach days, and FUN. I love not having to keep a schedule with the girls. I love not setting my alarm and rushing them both out of the house and off to school. I love going with the flow and enjoying whatever life throws at us for the day. It. Is. AWESOME…. DUDE.

For our wonderful country's Independence Day, we had a casual backyard BBQ. Cool tunes in the background, kids playing on the slip and slide, watermelon and a sweet tea lemonade in my hand…kind of picturesque isn't it? I was craving Ahi Poke and decided to whip up a batch. It's so super easy and so delicious. And of course, now I am craving it everyday.
Ingredients:
1 pound sashimi grade Ahi tuna steaks
1 shallot, sliced
1/2 cup chopped green onion
1 large avocado, diced
3 tablespoon soy sauce
1 teaspoon sesame oil
1-2 teaspoons sriracha (depending on how much spice you like)
1 teaspoon sesame seeds
1 package small wonton wrappers
1 cup peanut oil
Instructions
Pat the Ahi dry, then cut it into small 1/4 inch cubes. Place in a bowl. Add the shallots, green onion, and avocado.
In a separate bowl, mix the soy sauce, sesame oil, sriracha, and sesame seeds. Pour over the ahi mixture and gently toss to combine. Refrigerate.
Heat the peanut oil until very hot. Cook wontons one at time until a nice golden brown. They cook quickly so beware! Serve with ahi poke….
Comments